We had a few requests for the diy for these wooden triangle shelves back when we posted the Tripod Lamp – so this post is for you if you were wondering how to make your own triangle shelf!
Mike actually made me a couple of these shelves a year or two ago to hang in our bedroom. Our bedroom is still waiting for a new coat of paint, which seems like it's not going to happen in this lifetime (oh kids..you're throwing off my to-do list!), so for now they just float around and are used as props here and there.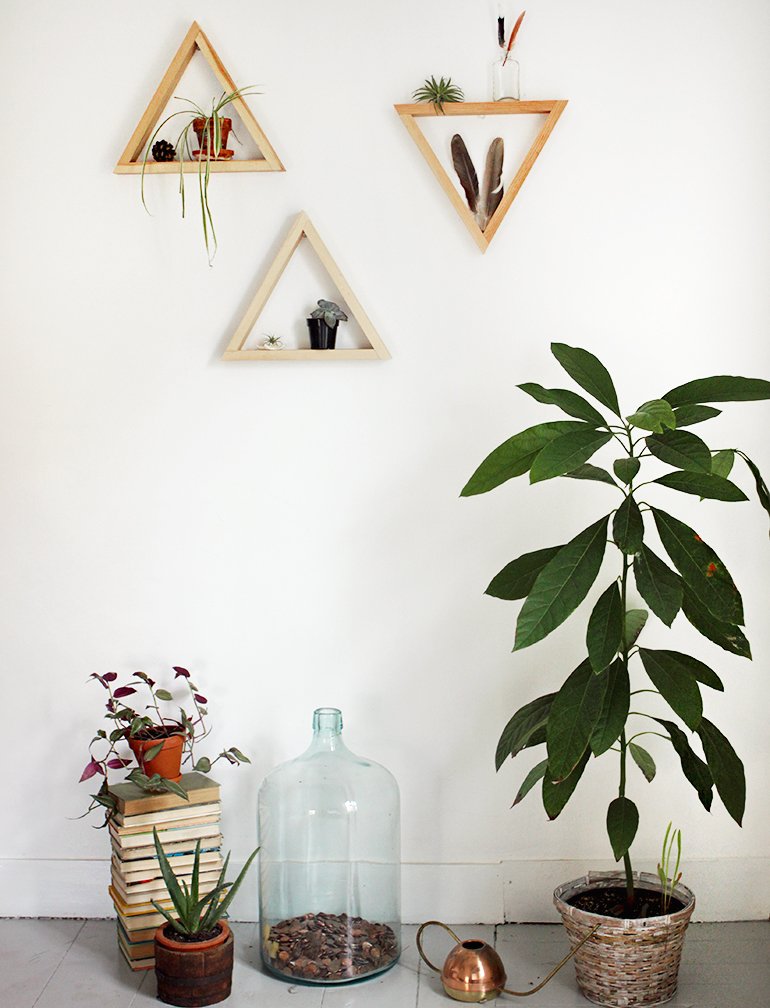 The good news is, even after a year or two (gosh it feels sad not being able to remember how long I've had these kicking around), I'm still liking my triangle shelves, so if we ever do happen to get around to painting and hanging things on our walls, I will still be happy to hang these! And I was more than happy to add another shelf to my duo, since I needed Mike to whip another one up for these step photos!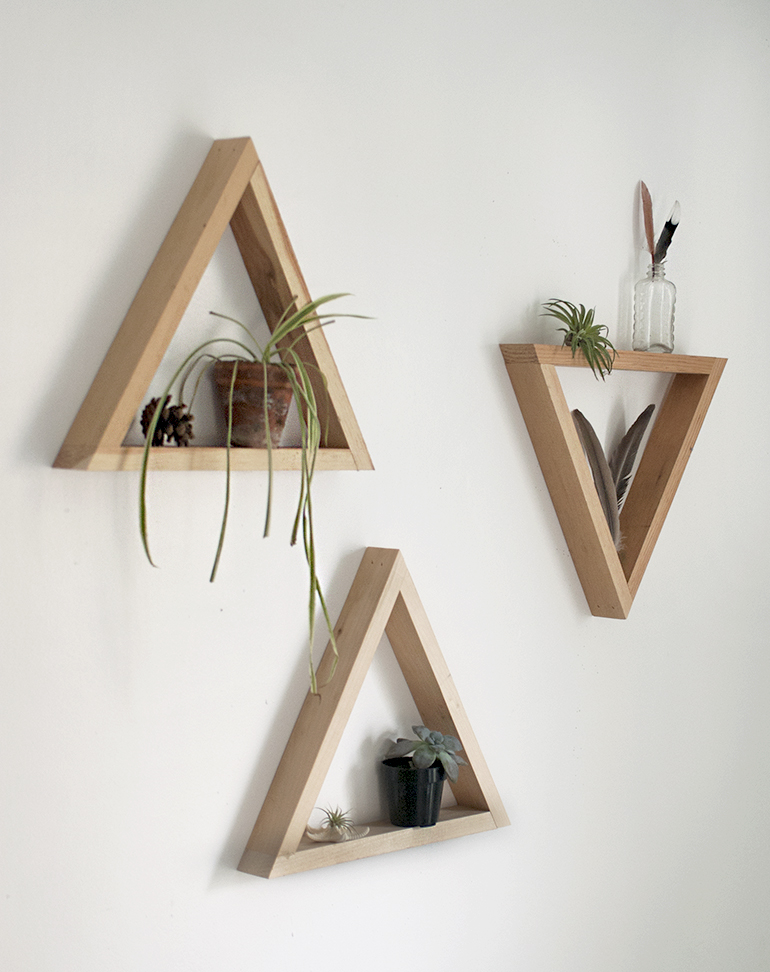 These shelves really take no time at all to throw together, I think it took Mike about 10 minutes (and that was with me taking photos), so as long as you have the right tools, you should have a few new shelves hanging on your walls in no time!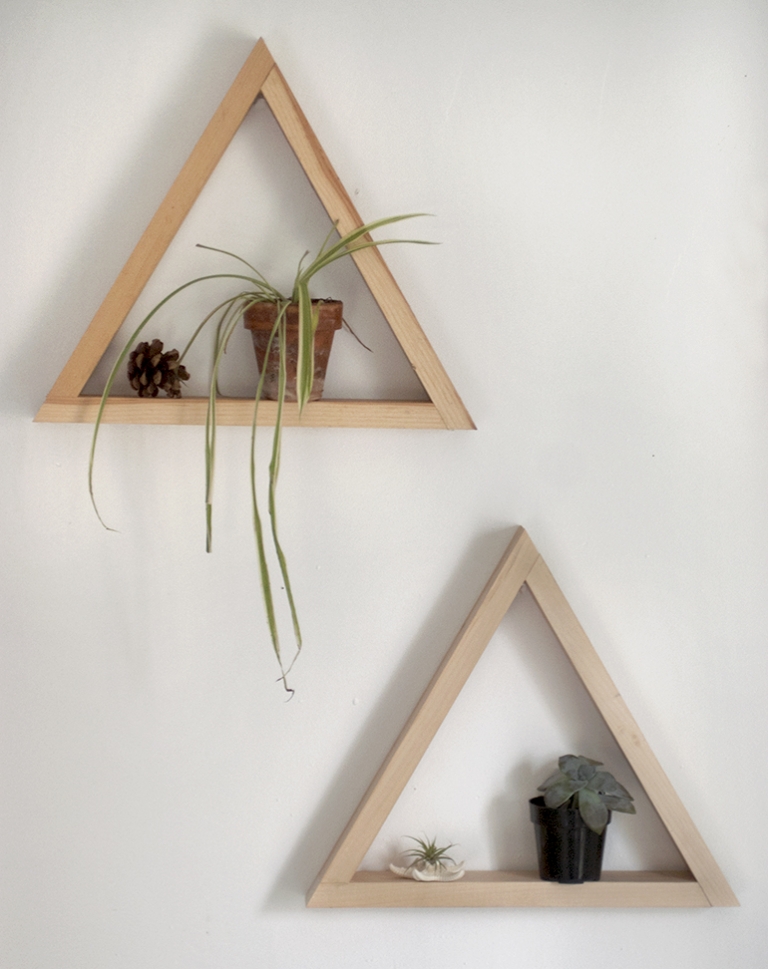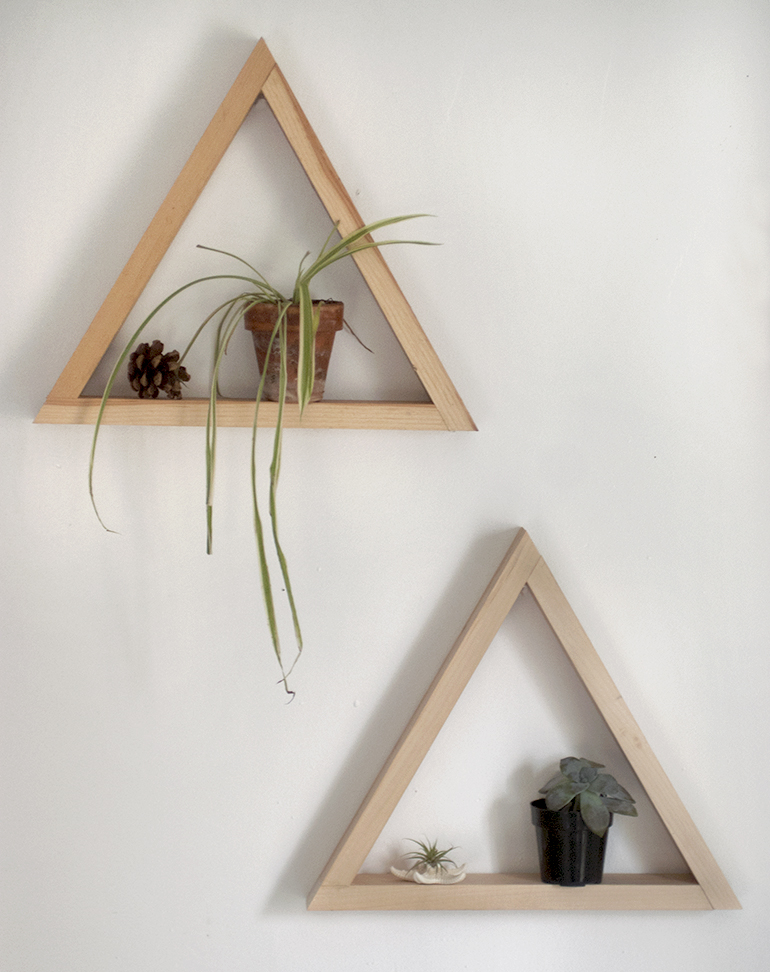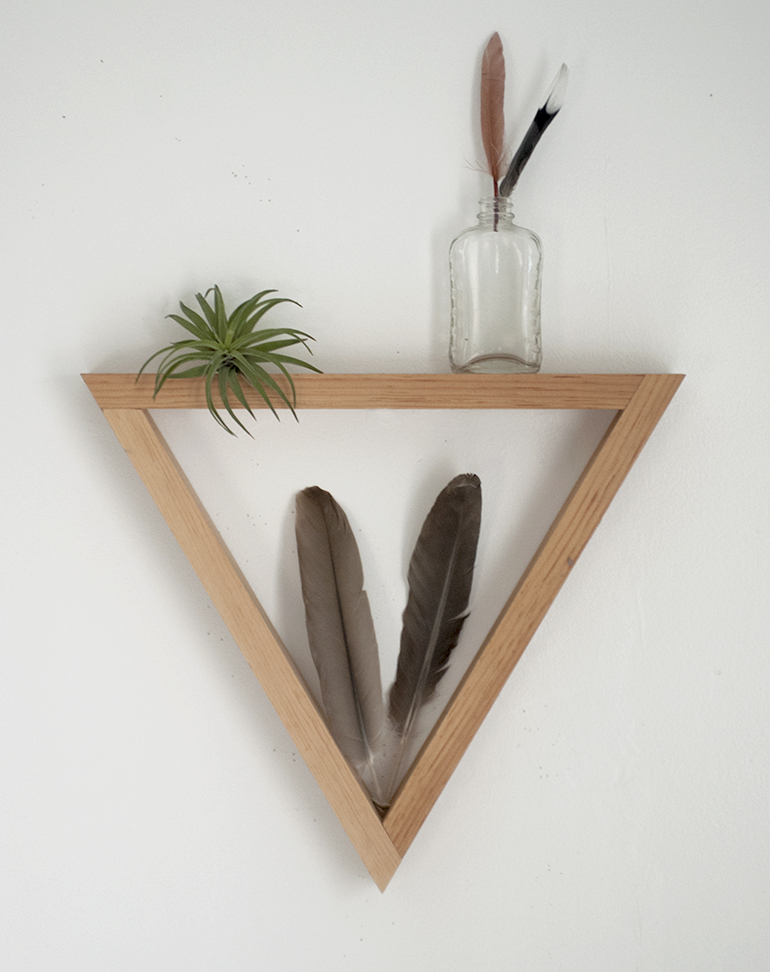 What you need:
Wood (we used pine)

Circular saw

Planer

Miter box

Wood glue

Nail gun

Nails

Sand paper


How to do it:
Cut wood to the width you'd like using circular saw (our shelves are about 2″ wide). Use the planer to clean the edges. Using the miter box, cut a 30 degree angle on the end, flip wood 180 degrees and measure it the length you'll want the shelf pieces (our is 12″). Cut at desired length at 30 degree angle again (see photo above to see how the piece looks once both ends are cut). Add wood glue to end, and glue two pieces together. Let set for a minute then nail boards together. Repeat with remaining piece. Sand shelf. We left our shelves as is, you can add stain, paint and/or a coat of polyurethane if desired. To hang, use a nail or screw in the wall and hang triangle on it. (Make sure that it's secure enough to hold whatever you're putting on it). Use 2 screws, one in each corner, if hanging the triangle upside down.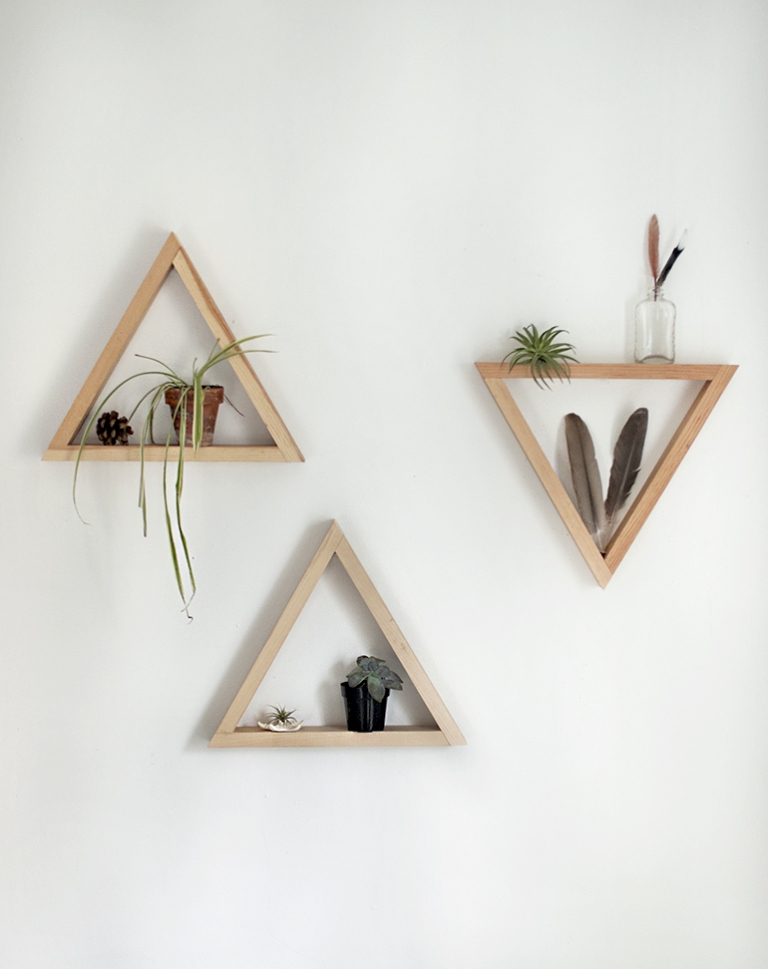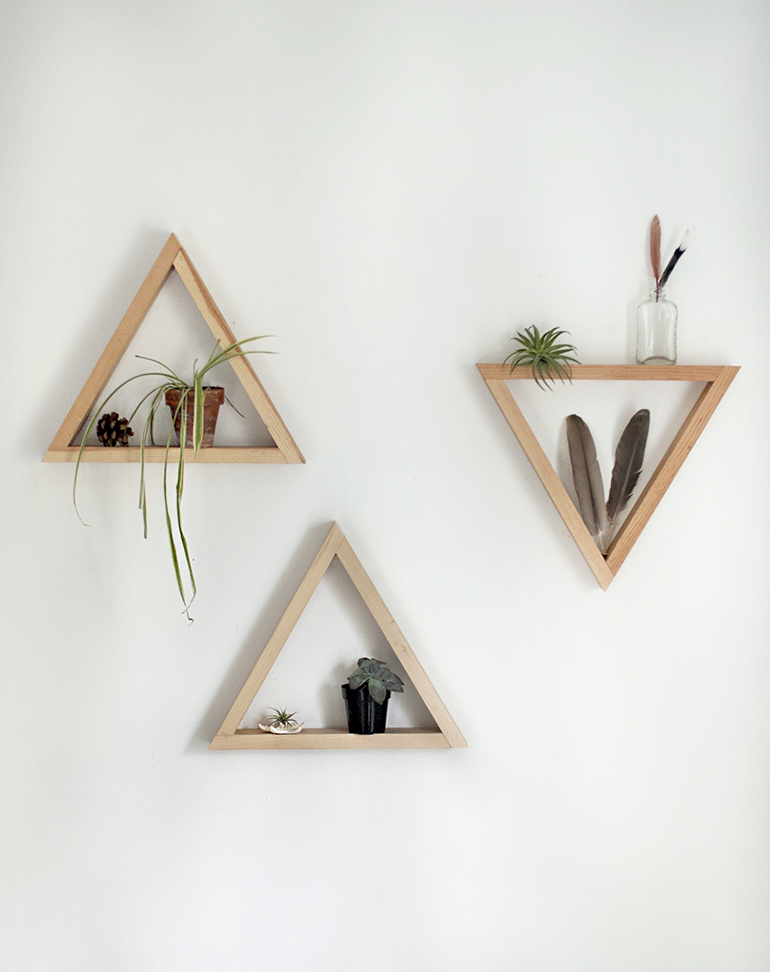 – Manda