Today we're sharing our final floral mocktail for this month!
Lavender is finally starting to pop up around here so it's the right time to go snag a bundle and make yourself one of these lemon lavender mocktails. These are perfect for a get-together with your favorite ladies!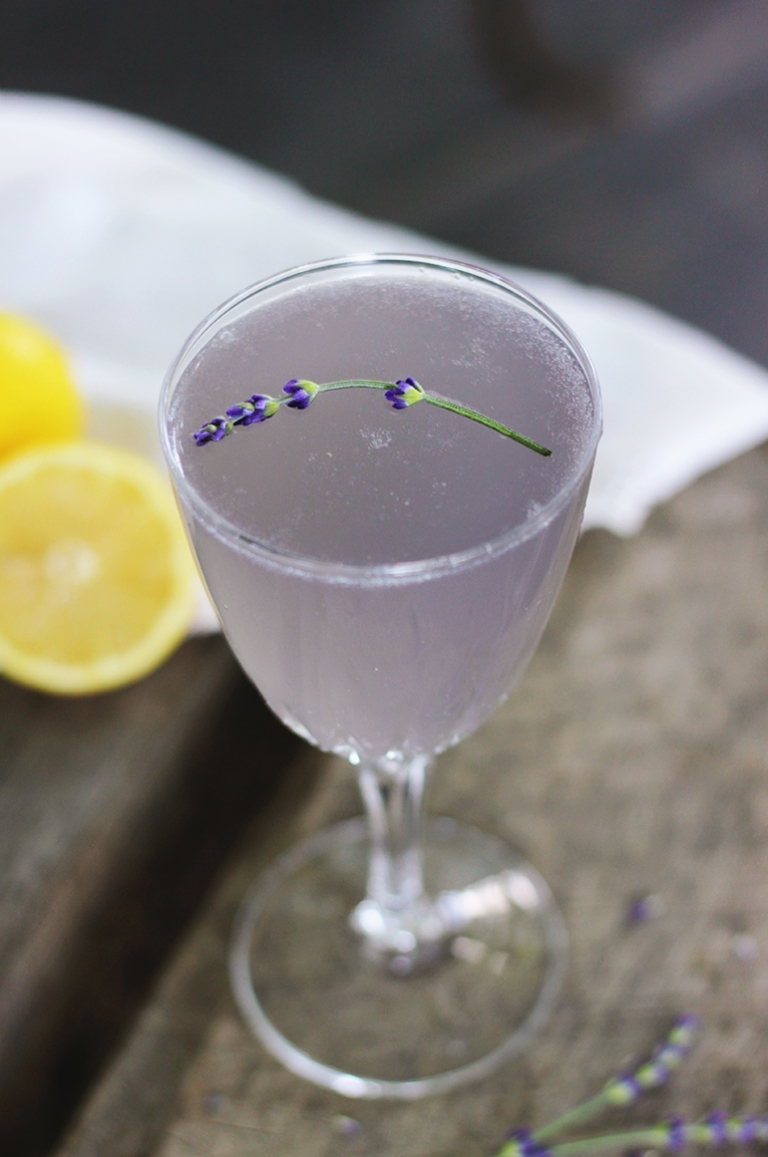 Lady Lavender Mocktail
1/4 cup Fresh Lemon Juice
1 1/2 tbsp Lavender Simple Syrup (See below)
1/4 tsp Grenadine
3 dashes Bitters
Combine above in shaker with ice and shake until cold. Strain into glass and top off with club soda. Garnish with fresh lavender. (We may have added a teeny bit of blue food coloring to make it the color we wanted – not even a full drop, just a tiny bit on the end of a toothpick 😉 )
Lavender Simple Syrup
Combine 1/2 cup water, 1/2 cup sugar, and 1 tbsp dried lavender to a sauce pan. Bring to a boil then turn off the heat. Let mixture cool in the pan and then strain out the lavender.
In case you missed the other floral mocktails… Lilac Lemon Fizz, Orange Blossom Hibiscus Cold Brew Tea Mocktail, Rose Grapefruit Mocktail.
xo. Caitlin