We decided to start a "Mocktail Monday" series here on the blog. It's one of our favorite posts to do because they're so tasty and we can all get together and work on them as a group. Plus the family doesn't mind being around to sample them! To kick it off, we're going to be sharing a few floral cocktails throughout the month of June. First up is this sweet little lilac drink! Did you know lilacs are edible?!

Lilac Lemon Fizz
1/4 cup Fresh Lemon Juice
1 tbsp Lilac Syrup (Instructions below)
1/2 tbsp Fresh Orange Juice
Dash of Bitters
Top off with Sparkling Mineral Water
*Garnished with lemon and frozen lilac ice cubes
To make the Lilac Syrup:
Combine 1 cup water, 1 cup sugar, and 1/2 cup lilac flowers (no stem or greens) in a sauce pan. Bring to a boil then reduce heat and let it simmer for a couple minutes. Strain out lilacs and let mixture cool before using.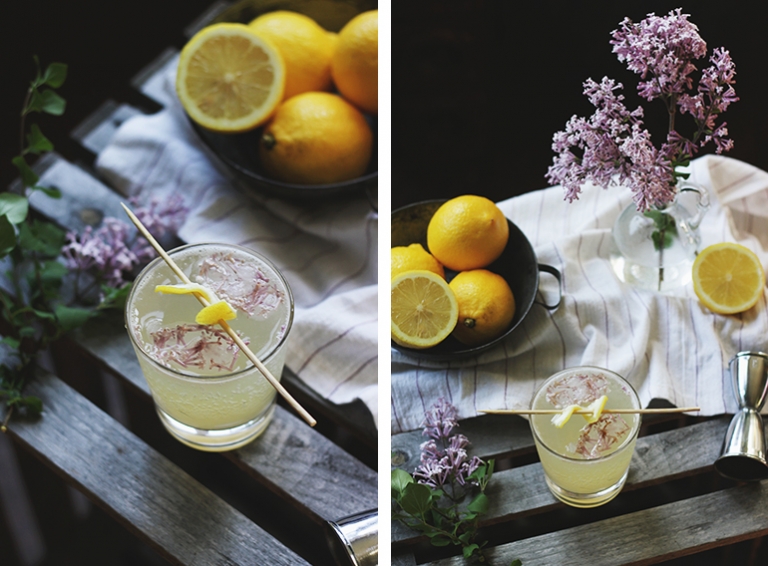 Have you tried out any of our previous mocktails? Do you have any favorites?
xo. Caitlin