Confession: I love instant oatmeal. Yep, the fake kind you pour out of those tiny paper packages. And real, wholesome good for you oatmeal – I don't like. Unless it's in the form of a cookie or granola. It's the texture, I just can't handle the texture of real oatmeal. No matter how it's cooked or what I mix in, I still don't like it. I've even tried quick oats and still wasn't a fan. I didn't want my boys to form my same bad habits, so I stopped buying the instant kind and we only have real oatmeal at the house. (Unless we just went camping – we always buy the instant kind to take camping – and have some leftover…then I can enjoy instant oatmeal at home.) Mike eats a bowl of oatmeal every morning for breakfast and often the boys do too. So I've accomplished my goal of getting my boys to like real oatmeal! Except I've been feeling a bit deprived of oatmeal. These cool, crisp fall-ish mornings we've had lately have me wanting a hot bowl of oatmeal in the morning.


I decided I would try making my own instant oatmeal, one that I could be happy with the texture and feel good about knowing exactly what was in my oatmeal. I tried using regular rolled oats first and blending them, but the texture was still too chewy/thick for me. So then I tried blending quick oats and thought that texture was a lot closer to instant oatmeal.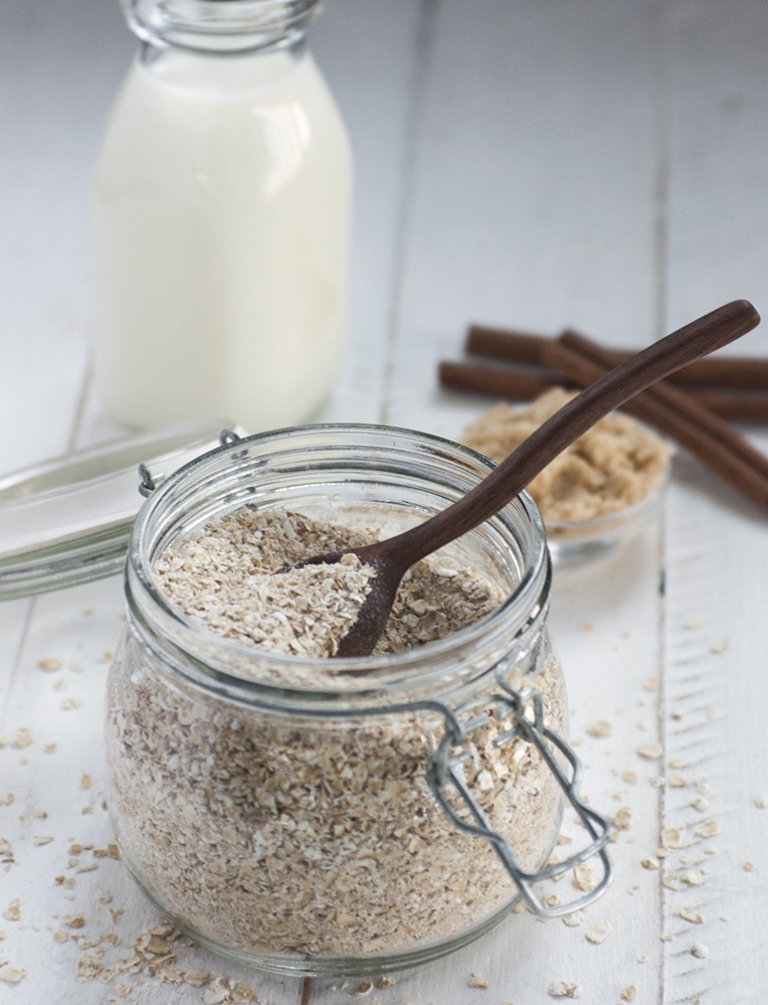 Making your own oatmeal is great because you can customize the flavors and add in whatever you like!  I'm a simple girl when it comes to oatmeal, and don't like too many things added, so this recipe is for brown sugar and cinnamon instant oatmeal.  But go ahead and experiment with different add ins – just be sure to stir in any chunkier add ins after you've blended!  Try dried fruit, nuts and different seasonings.  I also added wheat germ to mine, I always have it on hand for making homemade graham crackers and thought an extra spoonful of something nutritious thrown in would be good!  It's also nice to double this recipe to have a big batch on hand so that it lasts for a while (or maybe not so long if you have 3 little boys gobbling it up!).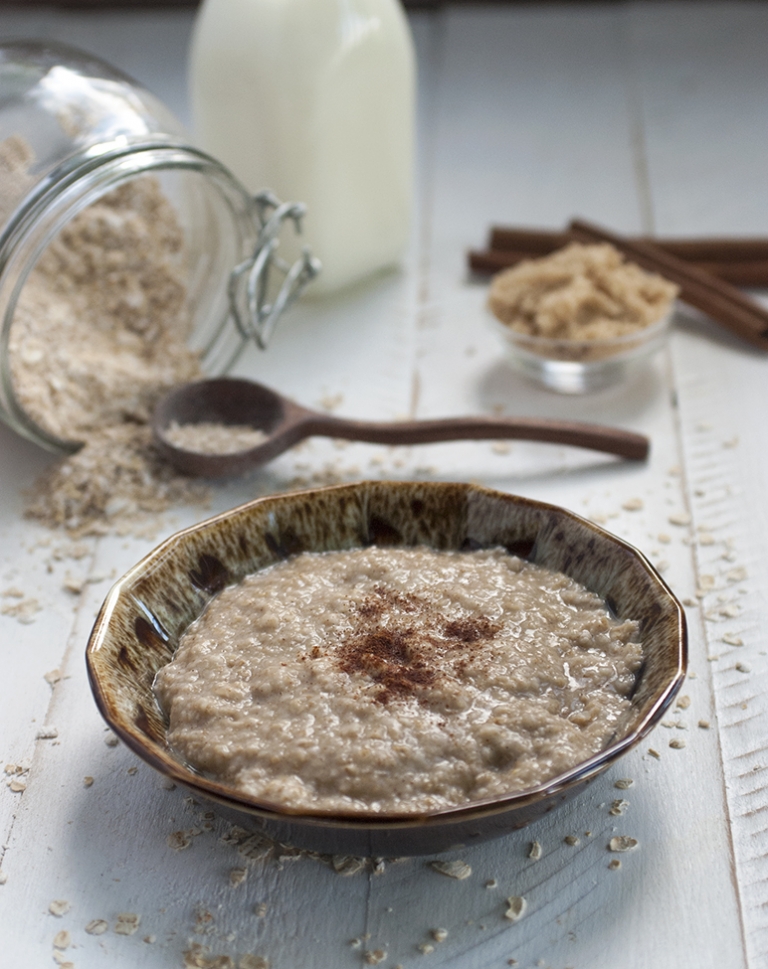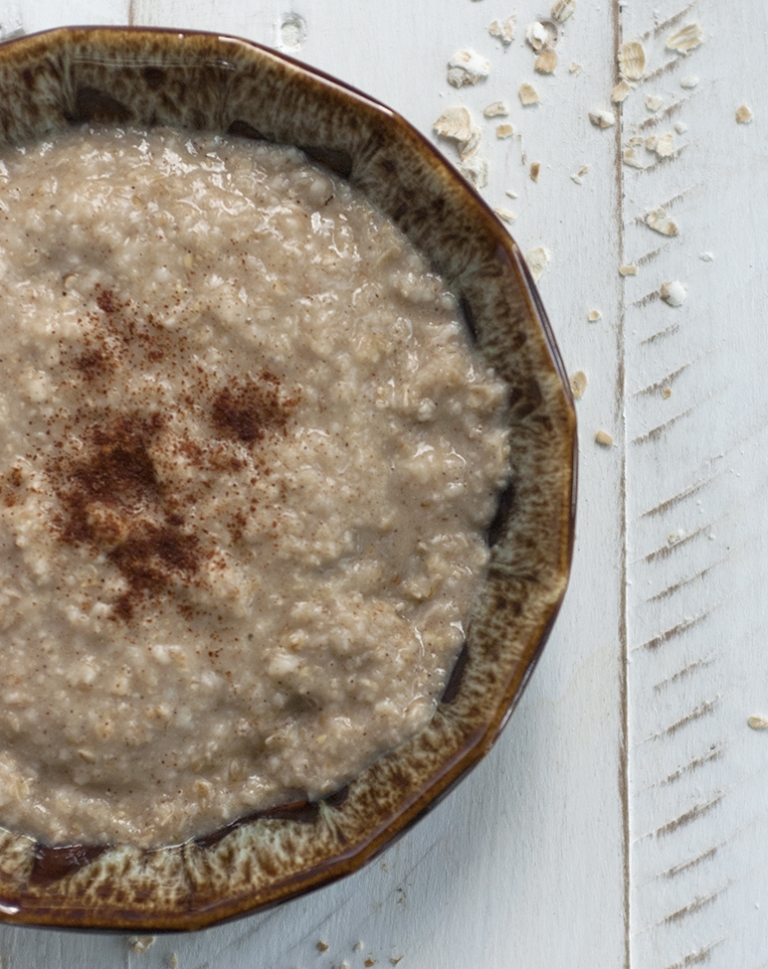 Homemade Brown Sugar & Cinnamon Instant Oatmeal
2 cups quick cooking oats
1/4 cup brown sugar
1/2 tsp cinnamon
1/4 tsp salt
2 tablespoons wheat germ
In a food processor, blend together all ingredients for about 30 seconds. Store in an airtight container. To make oatmeal, pour some oatmeal in a bowl, add desired amount of water or milk and microwave for 1-2 minutes or until hot. The oatmeal will bubble up, so it's a good idea to use a big bowl so that it doesn't overflow while cooking.  Stir and add a little more water or milk if needed. Enjoy!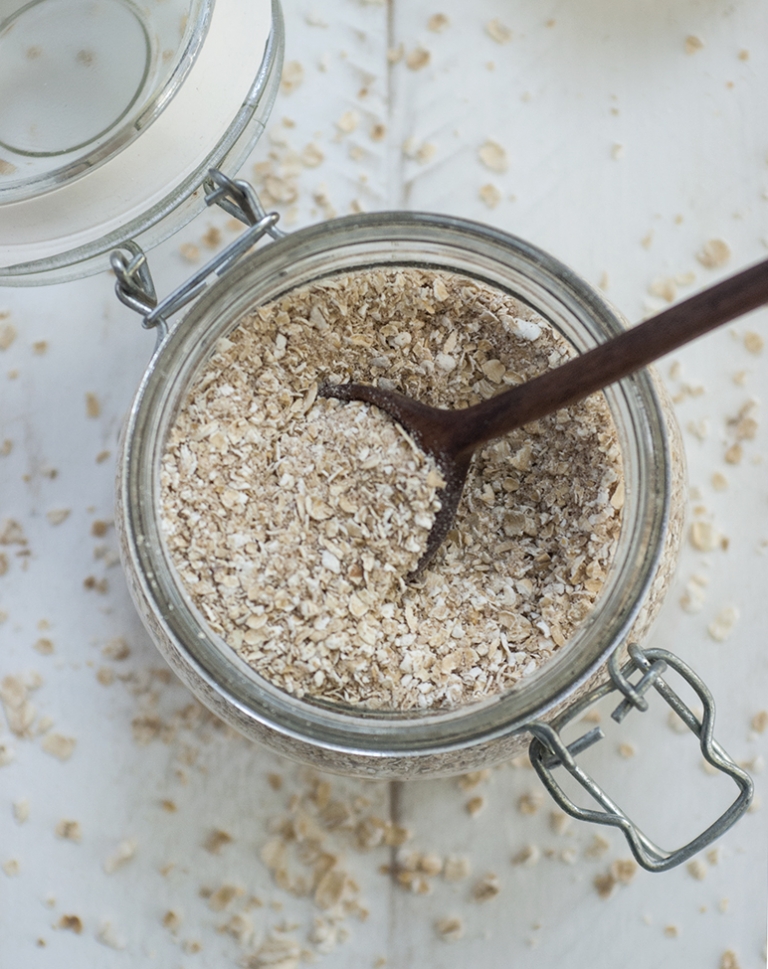 And if you're a fan of oats you definitely need to try these Oatmeal Brown Sugar Ice Cream Sandwiches and this Peanut Butter Granola.
-Manda