My husband wanted me to call this drink
The Cranmary
. I thought Cranberry Rosemary sounded like too much of a mouthful, which he disagreed with, but then happily provided some alternatives for me. Cheesy guy – that's why I love him. This drink is very simple, and of course, festive! (I cannot believe that Christmas is actually this week!!) With all the hustle and bustle of the last few weeks; the baking, the shopping, the wrapping, the parties…at the end of the day, I'd just like to finally sit down, throw my feet up (yes, I always sit with my feet on the coffee table) and sip on something simple & sweet that didn't take a whole lot of effort to throw together. And this drink is exactly that. Which also makes it great for your Christmas gathering – it's simple & easy to throw together for your guests!
And pardon my gnarly rosemary. I've had this wild rosemary growing on my windowsill for months now (yea mom, ya hear that – I've kept a plant alive for months! 🙌) and Caitlin always makes fun of it and refuses to use it. But I thought it was about time to put it to some good use! Actually, I was too tired & lazy to run to the store for some decent looking rosemary. And I
may
have expressed some regrets about that once seeing these photos (you were right Cait!), but I think my rosemary is feeling good about the debut.
Cranberry Rosemary Spritzer (aka The Cranmary)
2 teaspoons rosemary simple syrup (recipe below)
2 ounces 100% cranberry juice
2 ounces club soda (or lemon-lime soda, that will make it quite a bit sweeter though)
rosemary sprig, for garnish
sugared cranberries, for garnish
In a glass, stir together the rosemary simple syrup and cranberry juice. Add ice. Top with club soda and garnish with rosemary sprig and sugared cranberries. Give it a little stir before drinking.
Rosemary Simple Syrup
1/2 cup water
1/2 cup granulated sugar
4 sprigs of rosemary
Combine water, sugar and rosemary in a small saucepan over medium heat. Bring to a boil, stirring until sugar is completely dissolved. Remove from heat and let sit for about 10 minutes. Strain out rosemary and let cool completely. Store syrup in a lidded jar or bottle in the refrigerator.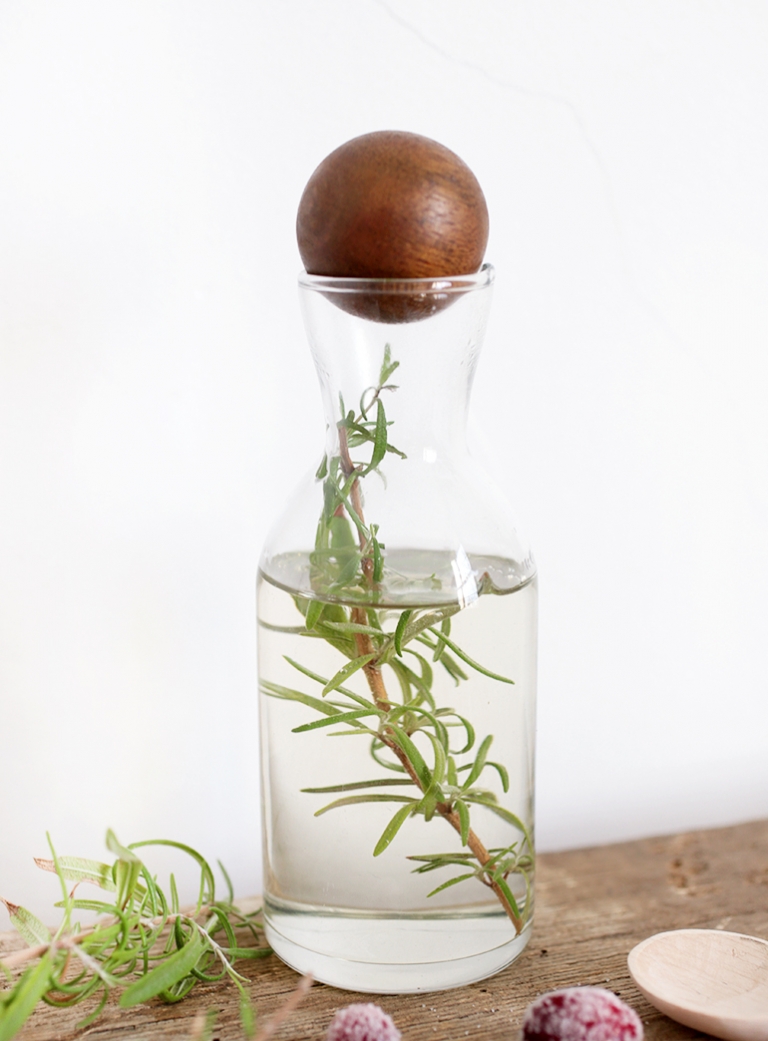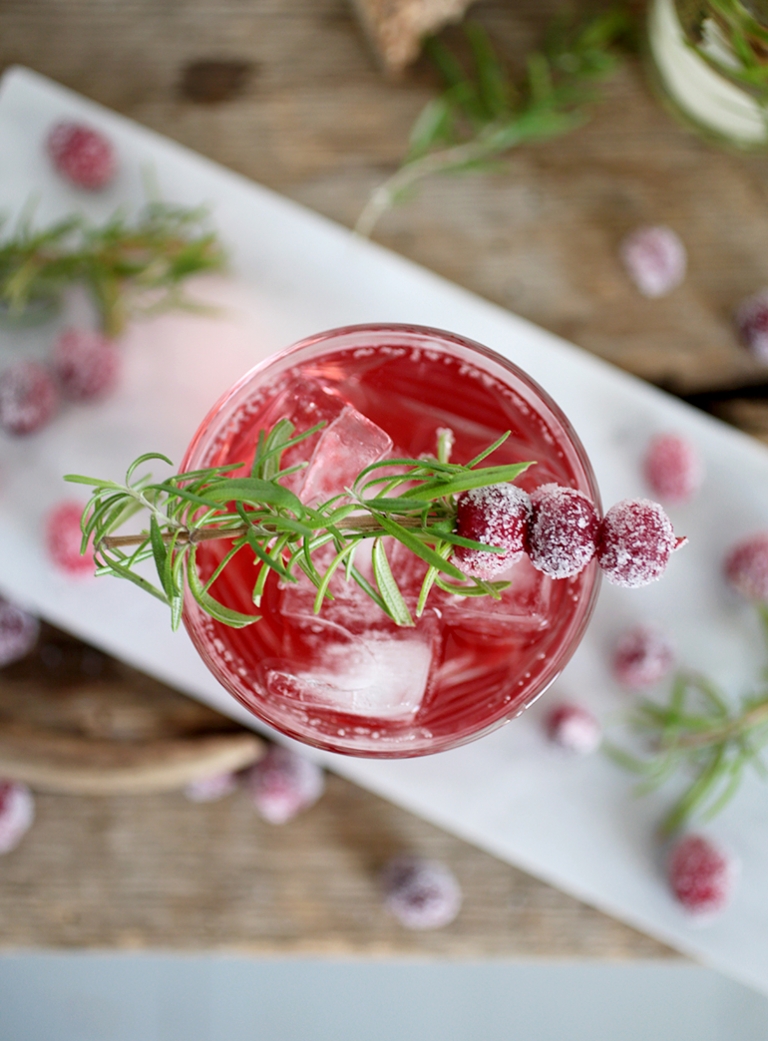 Cheers to Christmas and gnarly rosemary!
-Manda