Only eight days left until Christmas!! Single digits, people! If you're still in the crafty holiday mood or have some homemade gift exchange or ornament exchange ahead of you, these geometric ornaments are so simple and perfect for the minimal Christmas decor lover in your life! You can whip up a big batch of these to cover your tree in no time at all. And hey, if you've had all the holiday crafting that you can handle for one year, save this one for a head start next year!
What you need:
-Geometric Brass Jewelry Connectors (I used these:
Square
,
Triangle
,
Circle
– but there are tons on Etsy.)
-String
-Scissors
How to make it:
-Cut 8″ pieces of string.
-Tie a knot at the ends of the strings.
-Loop around the brass connectors and pull tight.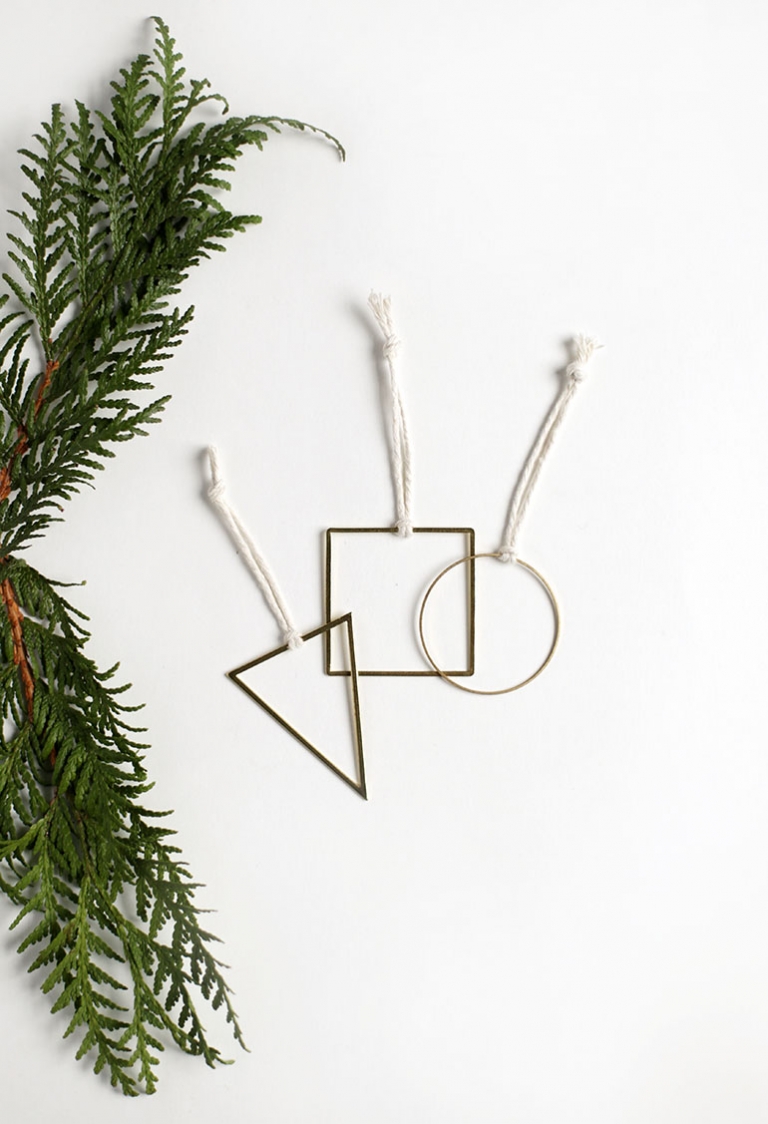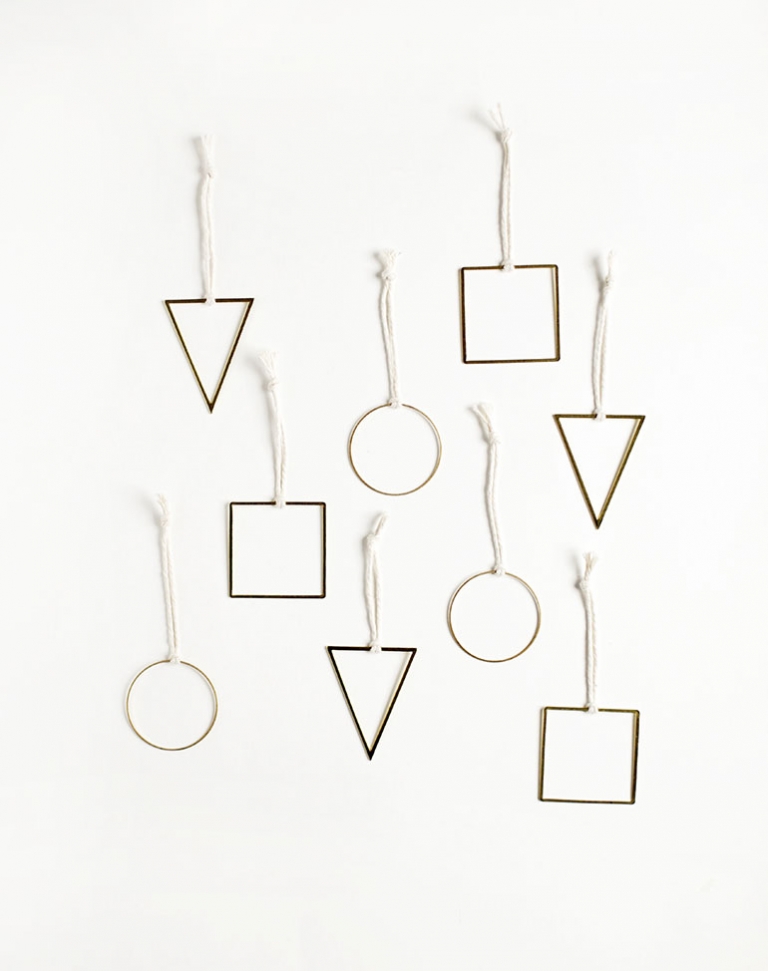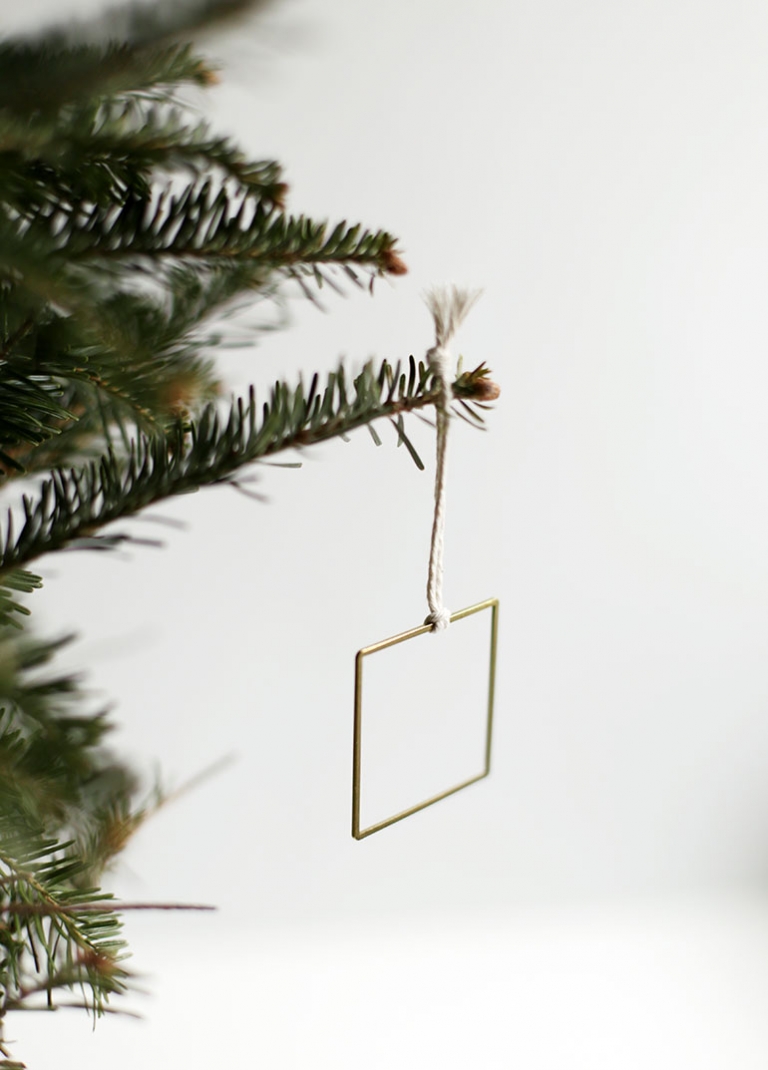 xo. Caitlin