I recently made my first trip ever to Trader Joe's. (I know, took me long enough to get there!) In my defense, the closest one is about 45 minutes away. And it hasn't been open all that long. I was trying to hold out and have my first TJ experience happen when we were out in California, but it just didn't end up happening. So finally, on a date night, Mike and I made a stop in at our "local" one. And you better believe that Cookie Butter was on my shopping list!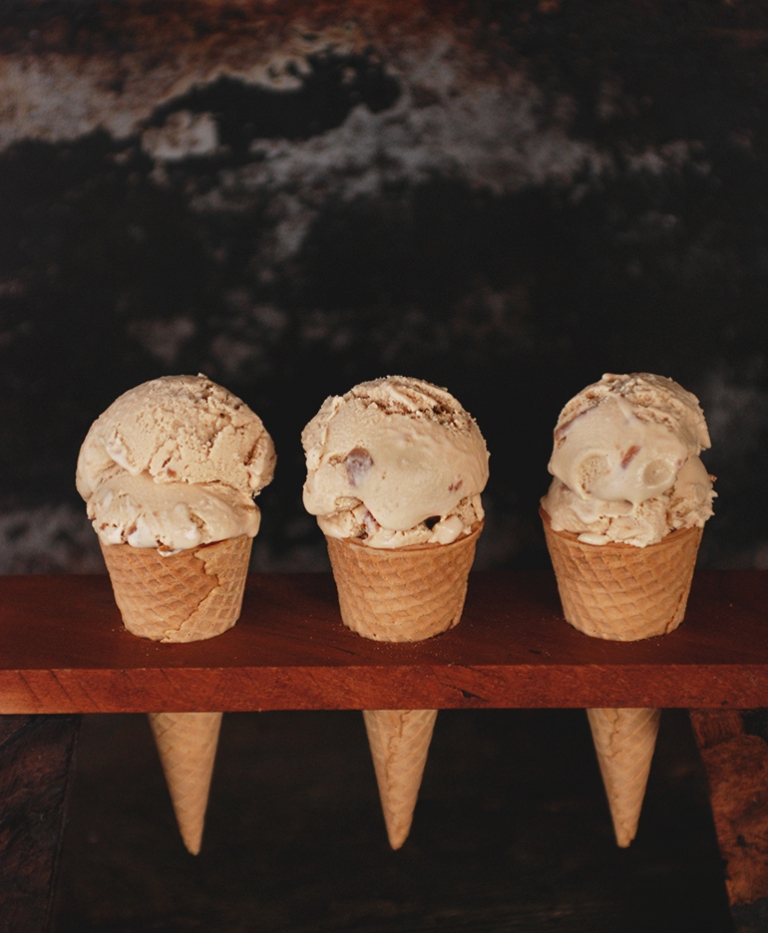 I feel that I need to confess that I wasn't originally crazily obsessed with Cookie Butter as a lot of people are. I tried it a while back and thought it was okay, but nothing I'd be running to the store to get. And I'll confess that this jar of Cookie Butter was only on my shopping list because Marla had been hinting that I needed to make some Cookie Butter ice cream.  But during the whole process of making the ice cream, more and more samples of cookie butter were tried.  And I found myself becoming more and more obsessed with it!  And by the time this ice cream was done churning and I tried my first spoonful…swoon!!  Yup, I'm officially on the Cookie Butter bandwagon.


This is the first ice cream that I've made that doesn't use egg yolks. I always want my ice cream to be as rich and creamy as I can get it, so egg yolks it is.  Even without the egg yolks though, this was still creamy & delicious! And seemed so much easier & quicker to whip up!  (I definitely think I should try a cookie butter version using egg yolks though…I wouldn't want to let you guys down or anything, so I'll suffer through and make batch after batch just to make sure you have the best recipe, cause I'm really nice like that 😉 )…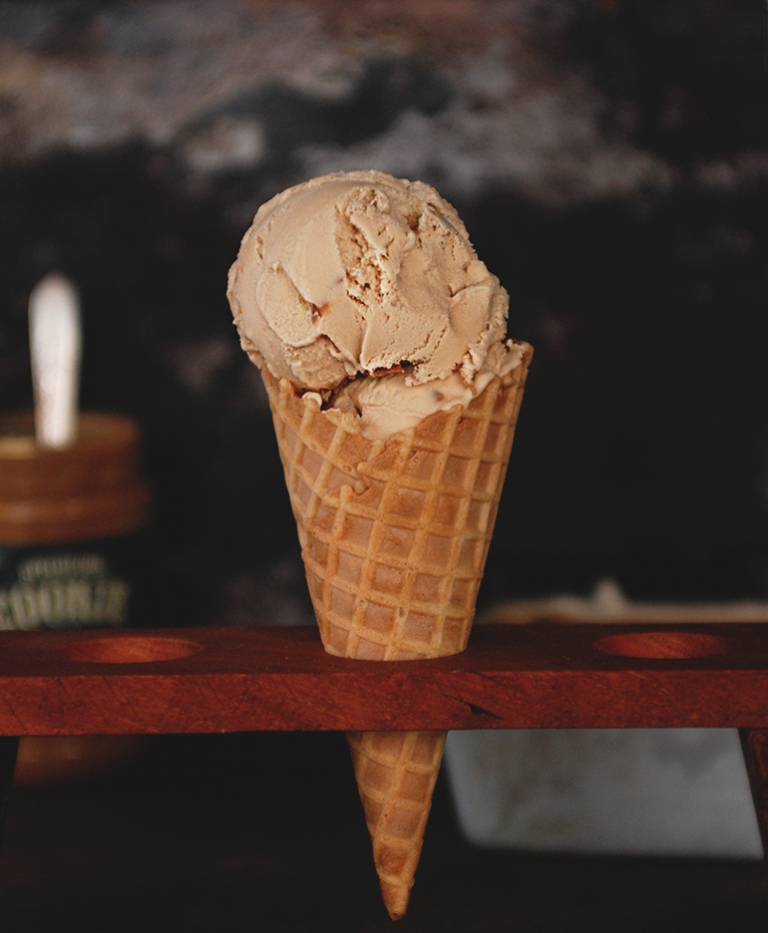 Cookie Butter Ice Cream 
1 cup Speculoos Cookie Butter (+ more for swirling if desired)
½ cup granulated sugar
pinch of salt
2 tsp. vanilla extract
2 cups half and half
1 cup heavy cream
Using an electric mixer, cream together Cookie Butter and sugar on medium speed until combined. Stir in salt and vanilla. On low speed, gradually add in half and half and heavy cream until the mixture is combined and smooth.
Pour mixture into an ice cream maker and process until thick, about 30 minutes or according to manufacturer's directions. As you transfer the ice cream to the storage container, alternate layers of the ice cream with drizzles of extra cookie butter.  Cover and freeze until ready to serve.
Recipe adapted from Gimme Some Oven
What about you…are you a Cookie Butter lover?  Any other suggestions for great ice cream flavors I need to try?
Here's to warmer days filled with ice cream!
-Manda