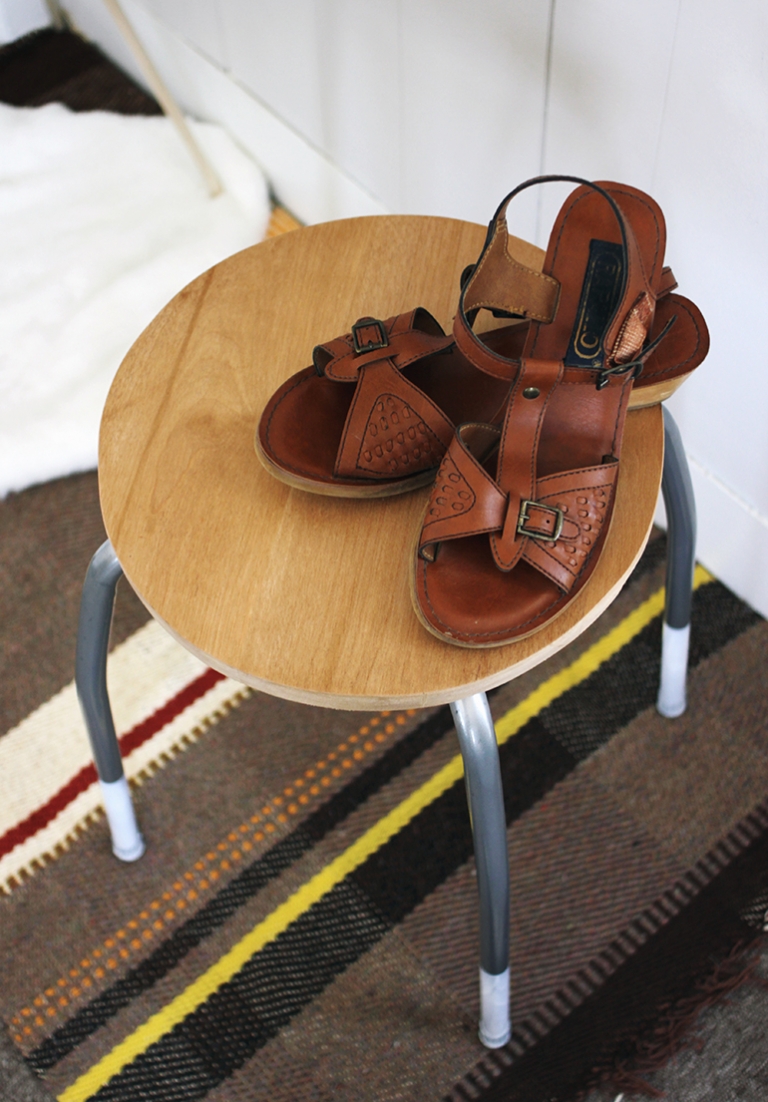 I have been looking for a few old wooden stools for my apartment for months now with no luck. A few weeks ago I found a little stool at a rummage sale for $1 so I snatched it up so I could refinish it into something that would work in my apartment.

How to make it:
Find a stool (Ikea has some $5 stools that could work for this project.)
Remove the top from the base.
Trace the top onto a piece of wood.
Use a jig saw to cut out the circle. You will need to use clamps to hold the wood to a table while you cut and rotate the circle after you've cut out the first half.
Use a belt sander to sand down the edges and then choose a finish for your wood.
I taped off the top of the stool and then spray painted the bottom of the legs white.
Let dry and attach the wooden top to the stool legs.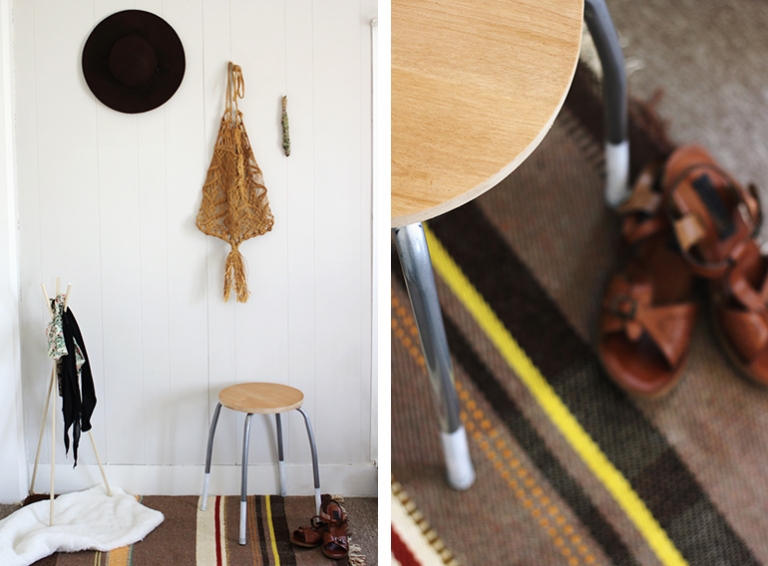 Have you brought new life to any old items lately?
xo. Caitlin