I usually make hobo pies every few nights when I'm up at the lake during the summer but this year I decided to try out some tin foil dinners. This chicken and asparagus dinner turned out so well I thought I should share it! I'm a pretty horrible terrible cook, so I could not believe how quickly everything cooked and well it turned out! Juicy chicken with just the right amount of spice!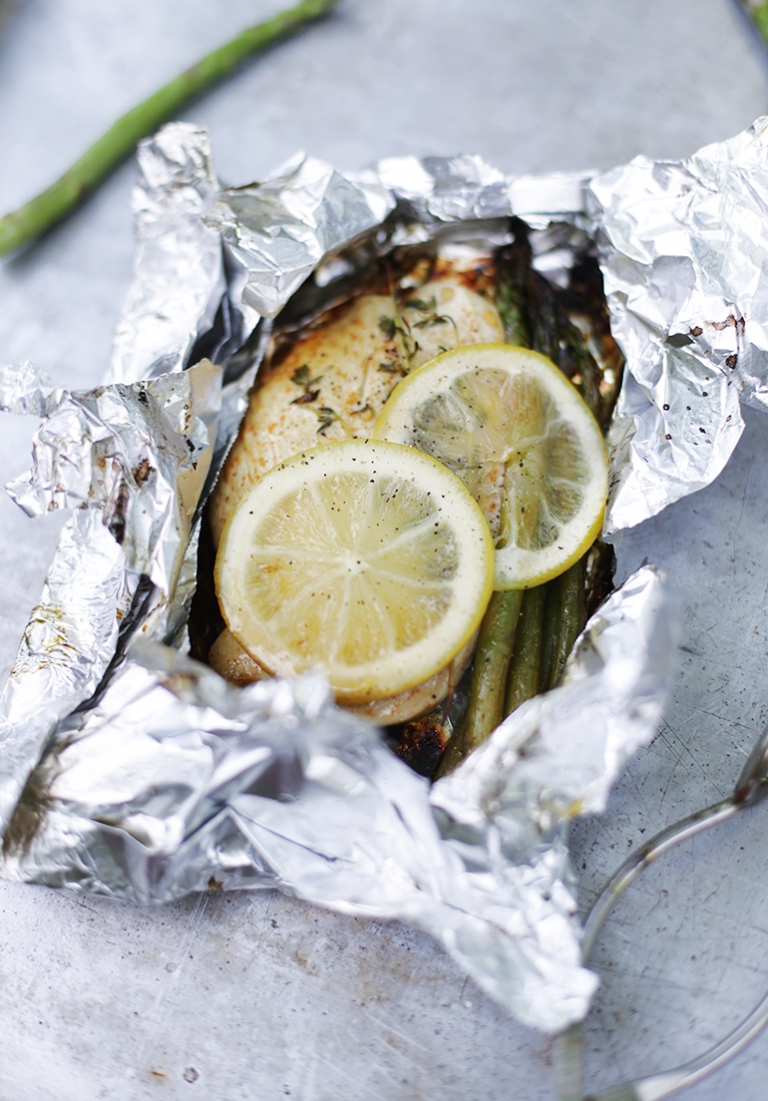 Chicken & Asparagus Tin Foil Dinner
4 Thin Sliced Chicken Breasts
Bunch of Asparagus
2 Cloves Fresh Minced Garlic
1/4-1/2 tsp Cayenne Pepper
Extra Virgin Olive Oil
1-2 Lemons
Thyme
Salt & Pepper
Lightly spray cooking oil on four large aluminum foil pieces.
Toss chicken and asparagus in extra virgin olive oil, minced garlic, and cayenne pepper.
Place one piece of chicken breast and 5-6 pieces of asparagus on each piece of foil.
Top with a few sprigs of thyme, a couple slices of lemon, and salt & pepper.
Fold into a sealed packet and place on grill for 10-15 minutes.
Have a great weekend! I'll be enjoying my last few days of vacation up at the lake!
xo. Caitlin