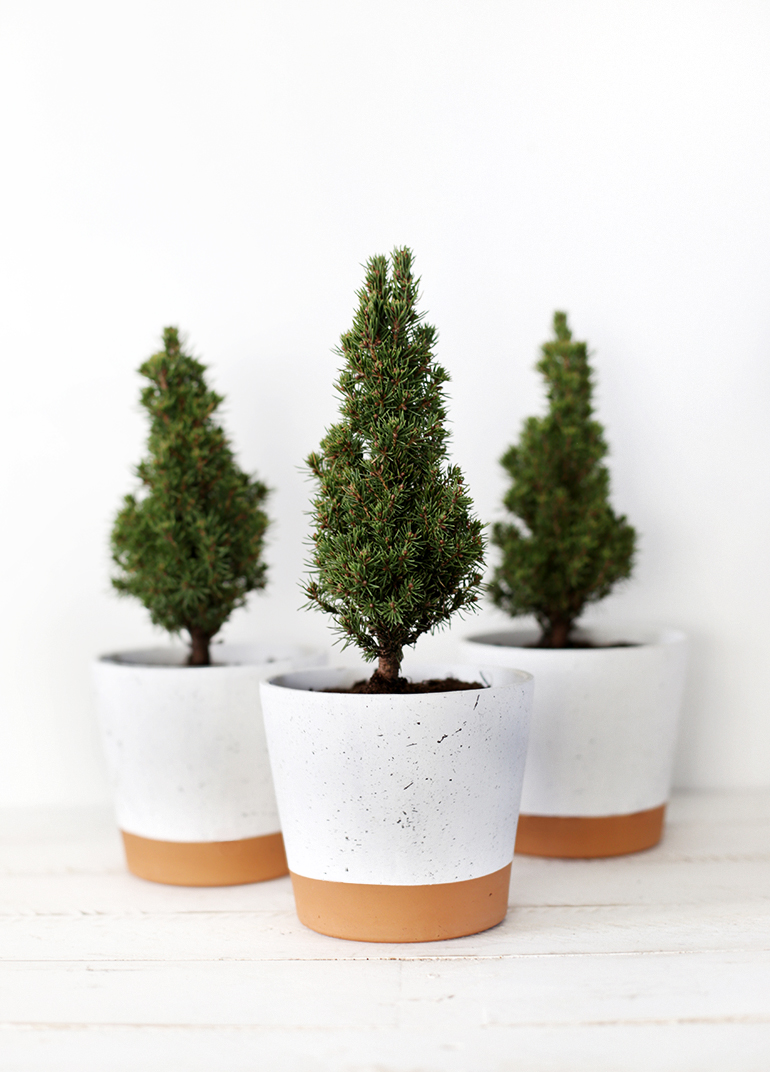 December is tomorrow (crazy!!) and decking the halls is in full force around here! Last year, Caitlin spotted these sweet little dwarf alberta spruce trees at the store and we couldn't get over their cuteness and wanted to use them for some projects and decor for Christmas. Unfortunately, with busy schedules and always too many projects on our plate, we ran out of time to do anything with them. So this year, we made sure to get some early and got our hands dirty with this fun & simple DIY! We love the natural touch they add to Christmas decor, without being overly "Christmas-y", and the planters are perfect to use and keep around all year. And partnering with our friends at method allowed us to fear no mess as we painted and splattered and dug around in the dirt – creative messes are the best messes! We've long been fans of method because of their amazing scents and pretty bottles, plus method is people friendly – the products are biodegradable, made from recycled materials and 100% recyclable…so bring on the messy projects!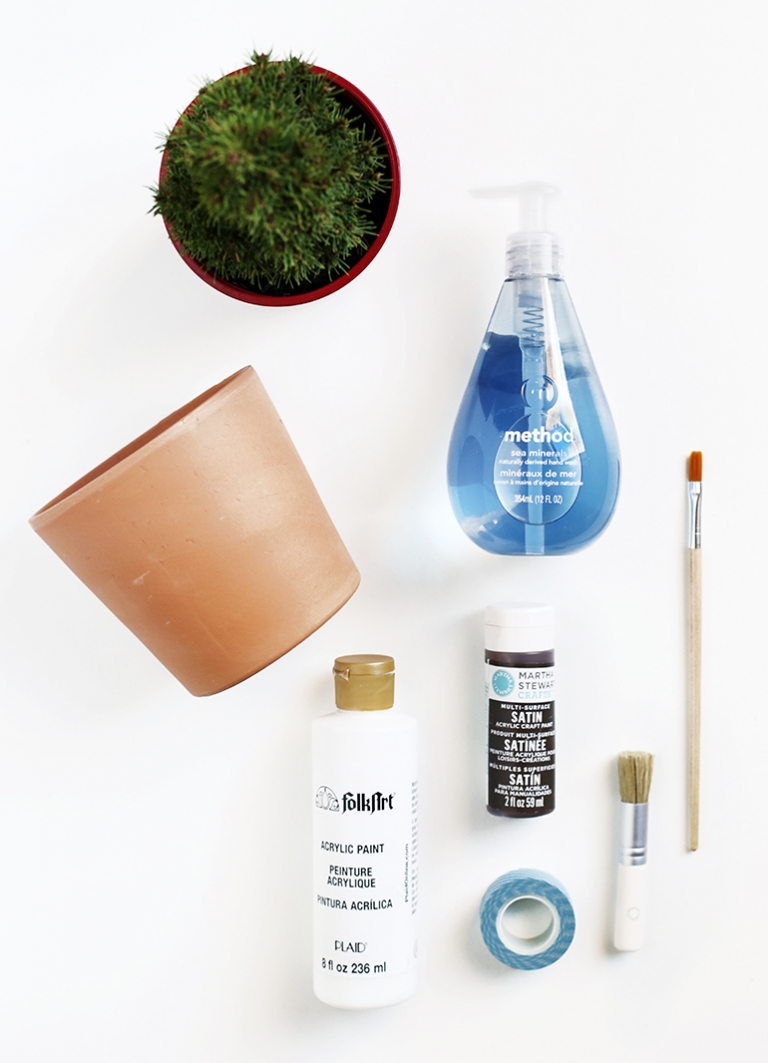 Materials:
-white acrylic paint
-dark brown or black acrylic paint
-paint brush
–terra cotta pots
-painters (or washi) tape
-dwarf alberta spruce trees
-potting soil
-method hand gel wash
Directions:
Tape off pots near the bottom and paint the upper part white. Once white paint is dry, use a stiffer paint brush and dip it lightly in the darker paint and use your thumb against the brush to splatter the paint lightly over the white paint. Remove the tape and let the paint dry completely. Then repot your sweet little trees in your planter, clean up and go deck those halls for the season!
Sponsored by method. All ideas, thoughts and opinions expressed are our own. Thanks for supporting the brands that keep us bringing fun, new content to you!