Guys, these apple cider milkshakes are amazing! They are creamy, sweet and taste well, exactly like apple cider in milkshake form. A few weeks back I read something about apple cider milkshakes, and I thought, hmm, I should probably try that. And my first thought after making these was why haven't we been making these for years?! It didn't even occur to me to try this out when I was making the apple cider floats a couple years ago (those are another good fall dessert to make if you haven't tried that!). It's so incredibly simple & easy and sooo good. If you're a fan of apple cider, and ice cream, you need to make this treat now! I added some salted caramel to mine, because caramel and apples go so well together, but you can leave that out and it'll still be a delicious shake. I think it's the perfect way to enjoy the fall days that are still feeling a little on the hot side, but you're craving all the fall things, like apple cider. And if you love milkshakes, you can also check out all our other milkshake recipes here.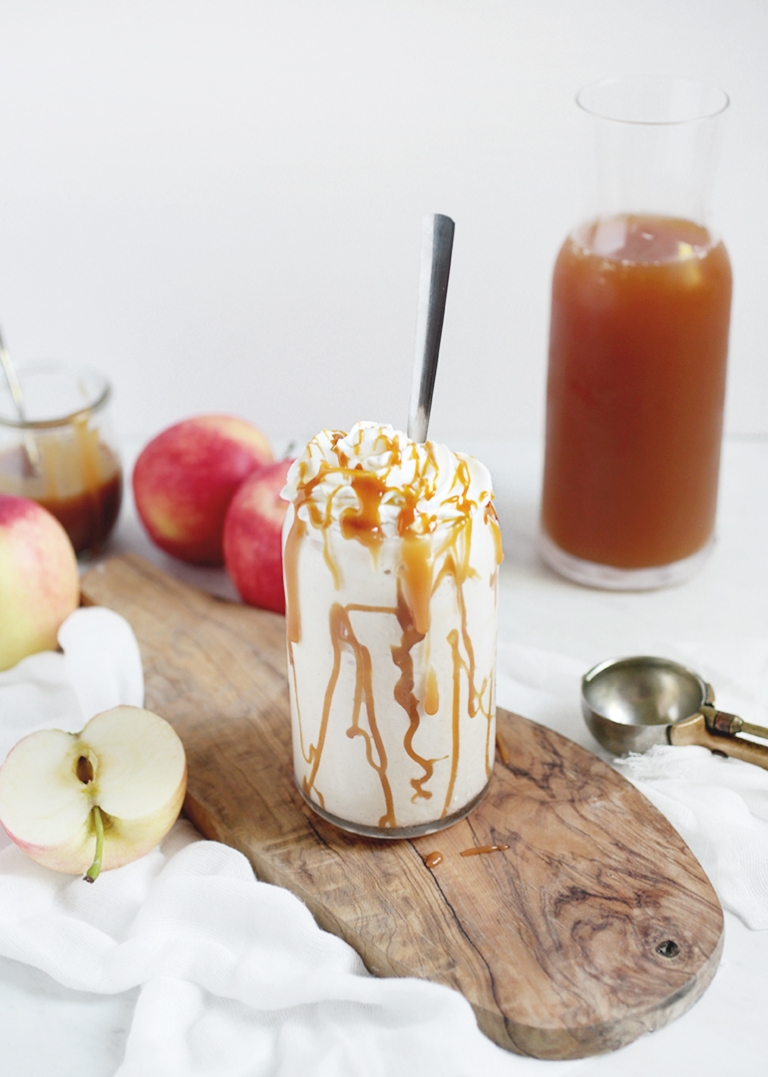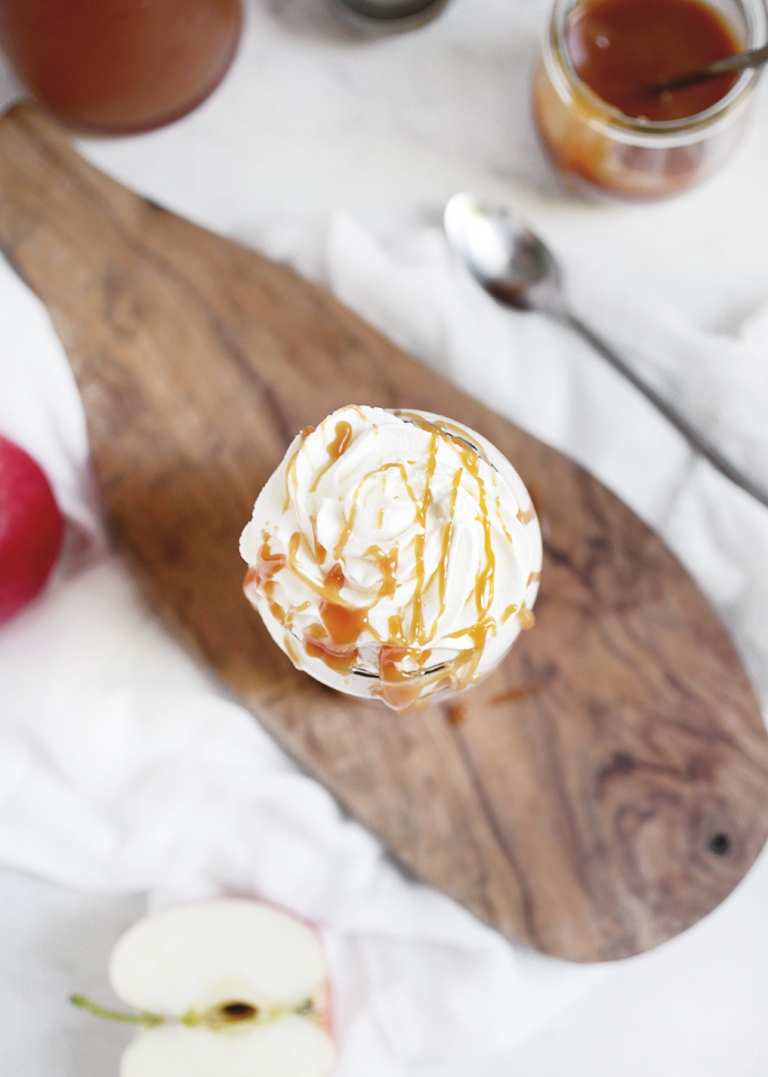 Apple Cider Milkshake
Ingredients
5

scoops

vanilla ice cream

1/2

cup

apple cider

1/4

teaspoon

cinnamon

salted caramel (optional)

whipped cream (optional)
Instructions
Place ice cream, apple cider, and cinnamon in a blender and blend until smooth and creamy. Drizzle salted caramel into a glass, add milkshake, top with whipped cream if desired and drizzle with additional salted caramel.  
Recipe Notes
The salted caramel recipe I use can be found here.
The amount of ice cream and cider is a general guideline, it will vary depending on your size scoop and how thick you like your milkshakes. The apple cider flavor will be stronger with less ice cream (but don't add too much or it will be too liquid-y).
-Manda