It's almost back to school time here. I'm equally elated and so bummed. I know some of you have had kiddos back to school for a week or two already, or are just about to start up, we don't start until the beginning of September. Right now I'm feeling like maybe I should start nudging the boys towards a more school friendly schedule and also trying to squeeze in all the activities and enjoy the last few weeks of summer vacation we have left. Haa – always such a struggle with the back and forth!
One of my mom struggles is getting the boys to eat a decent breakfast, especially once school starts and our mornings are more rushed. I've shared recipes before for easy or on-the-go
breakfasts
, things that I try to entice my boys with, especially my youngest who has never been big on eating breakfast in the morning. And we've shared lots of
topping idea recipes
here – we just love topping our food! So when Revolution Foods asked if we wanted to try out their
Breakfast Hero Pancake Batter
, we thought we'd have some fun with the boys and create some toppings for our pancakes. Honestly, one of the easiest ways I've found to get my boys to eat what I want them to is to have them help out – whether it's deciding on what to make, helping prepare, or just letting them "play" with their food a bit by adding toppings, when they're involved, they eat it! We loved this pancake batter – you just thaw it and pour (and there's no artificial ingredients), the quickest way to fresh pancakes on busy mornings! It also made it easy for Lincoln to help make, I've been trying to get them to help more in the kitchen; something that I know they need to be doing, but sometimes not easy because it ends up taking longer and being messier. I'm trying to let that go and just get them in there!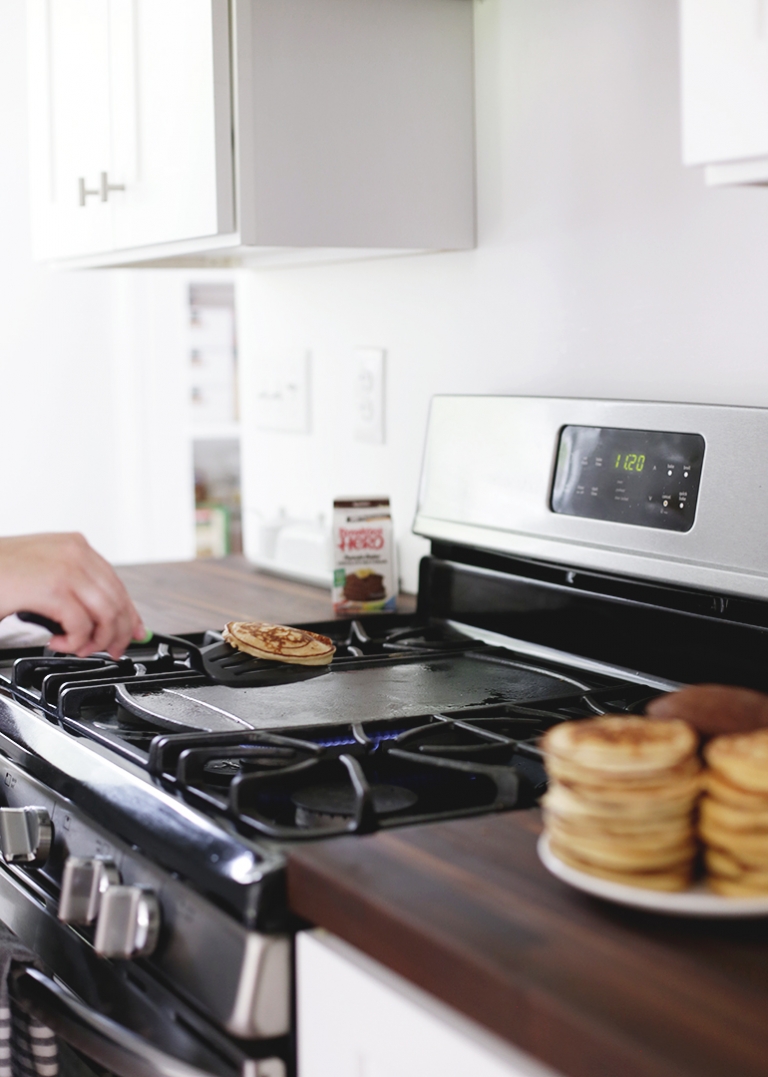 The Breakfast Hero Pancake Batter would also be perfect for an easy, breakfast-for-dinner night (we love doing that), but they also have tasty
Dinner Hero
boxes, that make quick & delicious dinners for those crazy week nights (and with my aversion to making dinner, things like these are a life saver!). And
Lunch Bundles
for a grab n' go lunch – my boys think these kind of lunches are the best! And right now, you can win a month's supply of Revolution Foods! Click on over to
this page
to enter for your chance to win some yummy food for your family!
We sampled all three flavors – original, multigrain, and chocolate multigrain and mixed and matched toppings to come up with our favorite combinations below. All three flavors were really good and the boys and some of their friends gobbled them down!
Berries and Jam
– original pancakes topped with berry jam, fresh berries and drizzled with maple syrup.
Peanut Butter and Banana
– chocolate multigrain pancakes topped with creamy peanut butter, bananas, and drizzled with honey.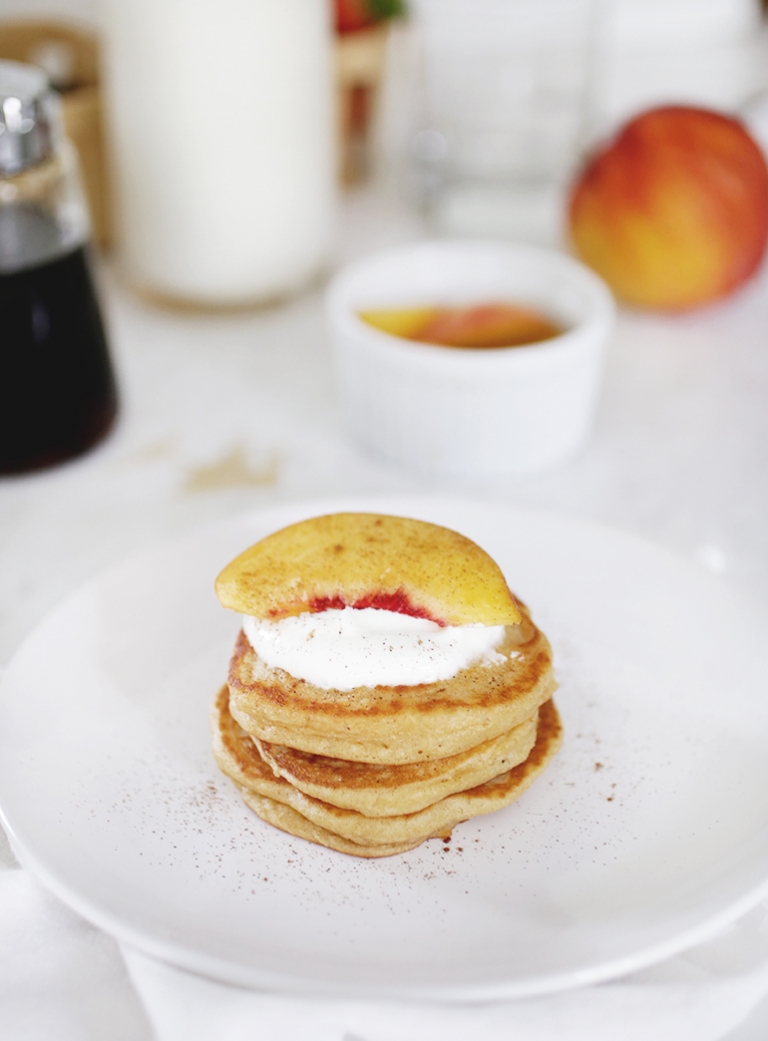 Peaches n' Cinnamon
– multigrain pancakes topped with greek yogurt, peaches, cinnamon and drizzled with maple syrup.
Share with us how you 'hero' – what are your tips & tricks for getting kids to eat? Any favorite easy breakfast ideas or favorite pancake toppings we should try out? And don't forget to enter the giveaway above!!
Sponsored by Revolution Foods. All ideas, thoughts and opinions expressed are our own. Thanks for supporting the brands that keep us bringing fun, new content to you!