Remember when people used to use placemats
all
the time? I don't remember using them much at my house growing up but my grandparents had quite a few different sets and put some out at their house at every meal and I had some friends' families that did the same. Do any of you still use placemats in every day life? I definitely love a nicely styled tablescape with placemats but I'm not sure if I could ever make it a habit to use them regularly.
But… if you happen to have some extra placemats lying around or can steal one from your grandma – you might be able to turn it into this minimal wall clock! I love seeing warm, natural accents being brought back into people's white, minimal homes lately. So I've been thrifting some vintage baskets for my walls then I found these thick placemats and decided to turn it into a clock to go along with the baskets.
What you need:
–Rattan Placemat
–Drill
–Clock Movement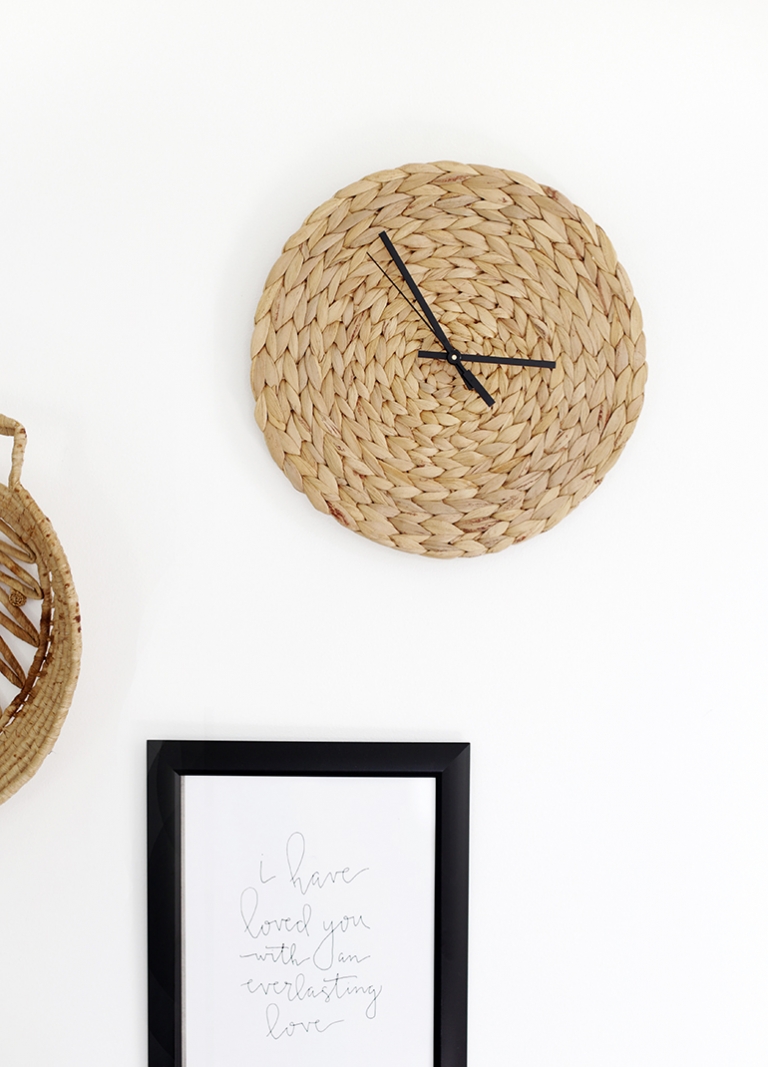 How to make it:
-Measure to the center of the placemat.
-Drill a hole for the clock movement to go through.
-Secure clock movement according to directions.

xo. Caitlin