I picked up this chair about 5 years ago and used it at my old apartment in the small kitchen area. I always intented to give it a quick makeover but instead it just stayed looking the same and when I moved into my cousin's new house it ended up in the basement. Last week I walked past it covered in a bunch of tools and crafting supplies in the basement and decided to just take the time and work on it so I would actually use it! Now I'm dying to make myself a desk/crafting space to put this chair!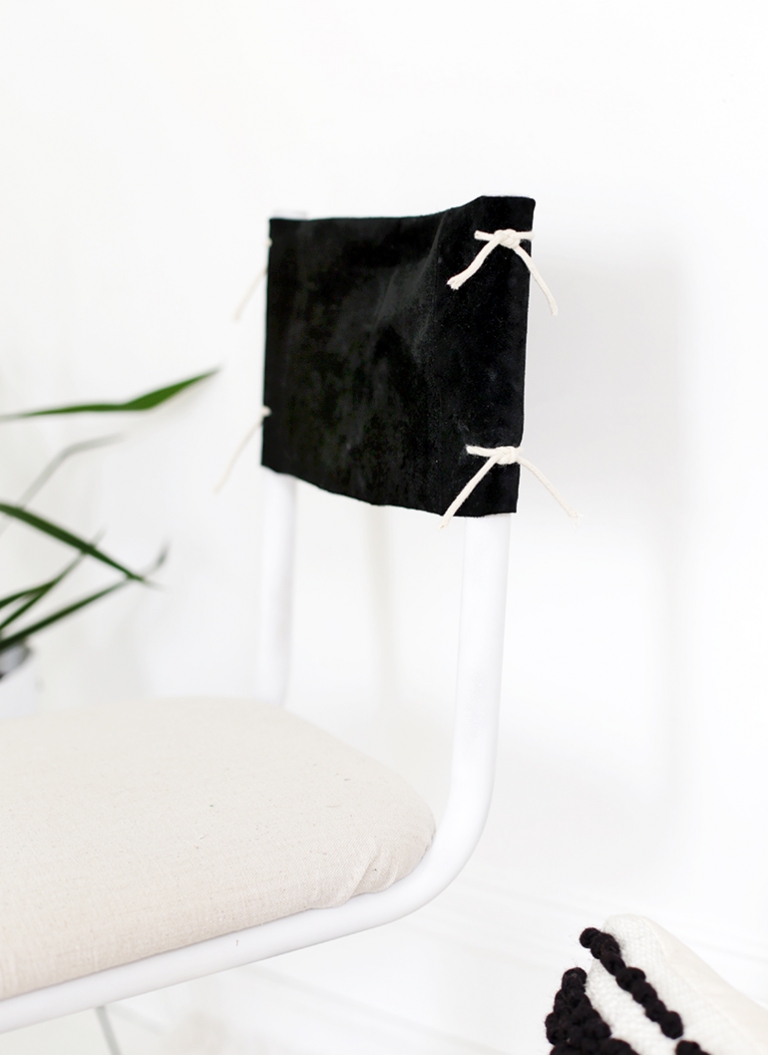 What I used:
-Spray Paint
-Scissors
-Leather
-Rope
–
Leather Punch
-Canvas
-Staple Gun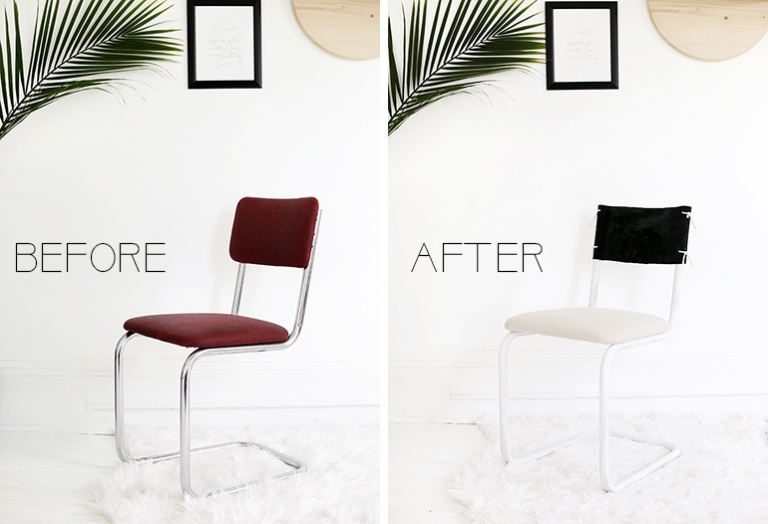 How I made it:
-Took the chair apart. This one was pretty simple and just needed a standard screwdriver.
-Spray painted the frame. I decided to do this because it had some rust and scratches that needed to be covered up.
-Covered the seat cushion using leftover canvas. Stretched the fabric tightly over the existing cover and secured with a staple gun on the underside of the seat.
-Reattached the seat cushion.
-Cut out a piece of leather that would stretch across the back of the chair and around the bars.
-Lined up leather with the holes from the screws that held the top of the chair in place and used the leather punch to punch holes.
-Attached the leather back to the chair using thin rope. Fed it through the punched holes and the holes in the metal frame and then tied it.
Obviously you won't all have this same exact chair to makeover but I'm sharing more to inspire you to grab those chairs for a few bucks at a thrift store or for free from other people's trash piles and turn it into something you love!
xo. Caitlin