Halloween is quickly approaching (next weekend – how can that be?!) and before we know it, we'll be out snapping pictures of all the cute little ghosts & goblins! And let's be honest, most of us will be snapping those photos with our oh so handy phones! We love using our phones for taking pictures – a couple months ago we shared some tips for taking great phone photos. And today, we're partnering with Kodak Moments app to share some tips to make sure your Halloween phone photos are the best they can be, so you'll always have great keepsakes of those spooky, sweet & silly costumes!
1. Get your costume on early
Since trick-or-treating normally starts around dusk, it's a good idea to have your kids get dressed in their costumes a little earlier in the day, while there's still some good natural lighting left. This will not only give you better lighting to capture those amazing costumes, but also allow for extra time for the photos so you're not feeling rushed to head out and start collecting all that candy!
2. Think about your setting
If you're taking the time to get dressed early, it's also a good idea to think of a great backdrop for photos and drive or walk there. This makes for stunning photos and helps your kids get into the moment – for even better photos, and hopefully an easier time doing a photo shoot!
3. Strike a pose
Be sure to capture lots of cheesy smiles, but also remember to ask your kids to pose or act like their character (or act silly or scary). Tell them to move around, dance, have a pretend sword fight – sometimes those more candid shots turn out to be the best ones!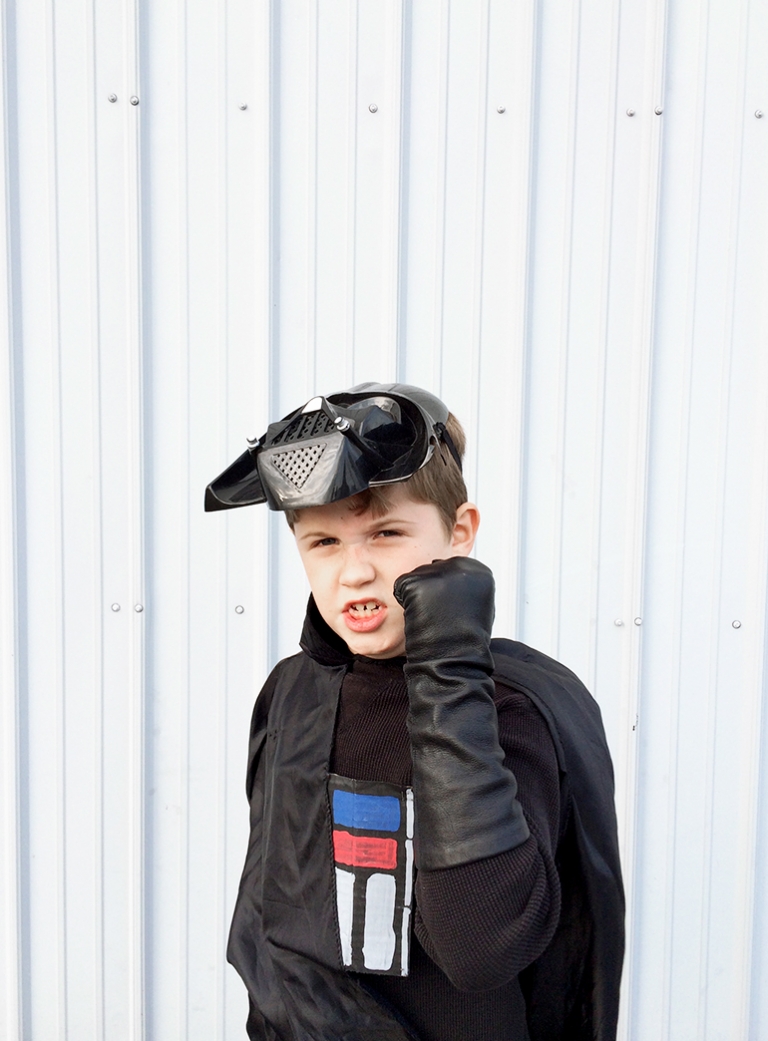 4. If they're wearing a mask, take some photos with it off
You'll be glad to have some photos of your kids where you can actually see their faces, so don't forgot to take a few photos with the masks off!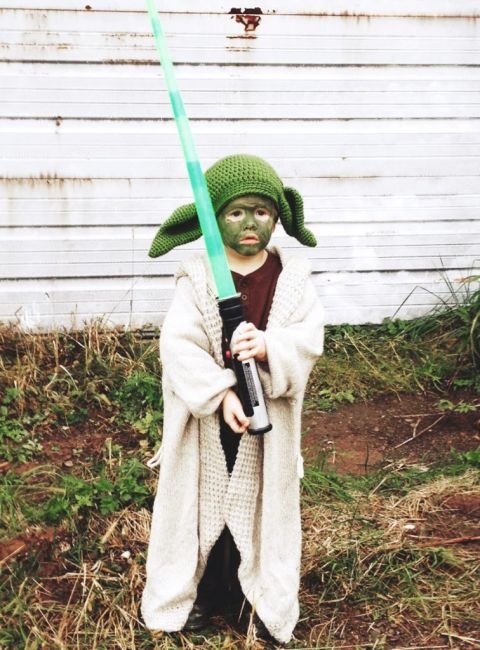 5. Capture the details
Capturing those small details and favorite parts will make it a forever memory and keepsake! So get in close and focus on those special things that make you, and your kids, really smile! (Like the always amusing fake mustaches & beards! 😉 )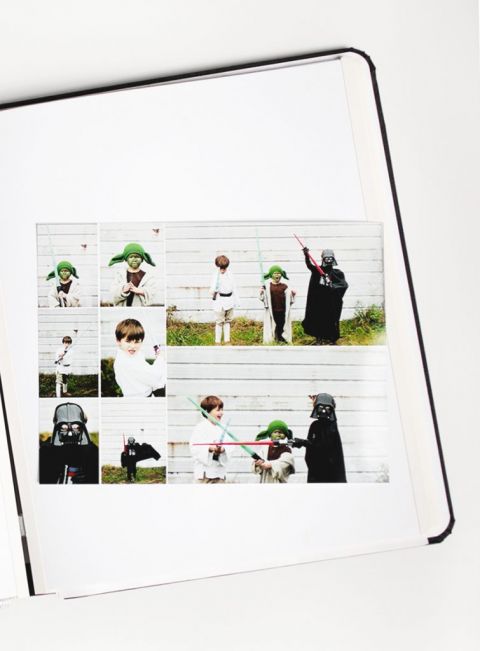 Once you've taken all your fun Halloween photos – don't forget to print them!  The Kodak Moments app is great for getting your pictures off your phone and into your hands! You can have your prints shipped to your home or sent to retail for pickup (they will be there ready for you – we like to send our photos in before we leave to run errands, and then they're ready & waiting to pick up when we're at the store!) or you can go into the store and use the app to wirelessly connect to the kiosk to make products like collages, cards, calendars and more.

Collages are perfect for Halloween photos – then you have a nice keepsake for your photo album or a baby book! (The two collages pictured were made using the Kodak Moments app –  Collage feature, Modern Template, and printed in the 6×8 size). You can download the free Kodak Moments app here for iOS and here for Android.
– Manda & Caitlin
Sponsored by Kodak Moments. All ideas, thoughts and opinions expressed are our own. Thanks for supporting the brands that keep us bringing new, fun content to you!