I want to buy up every handmade mug I see lately – especially the ones with the raw clay bottoms. I decided to try to make a faux version using a bit of paint and I'm pretty thrilled to add them to my mug collection – which is basically just for show since I'm not a coffee drinker and only drink tea when I have a cold. But I'm excited to make a couple more sets as Christmas presents for my coffee drinking friends!

What you need:
-Plain Mug
-Masking Tape
-Paint (I used Martha Stewart Crafts Multi-Surface Satin Paint – Acorn & Vanilla Bean.)
-Paint Brushes
How to make it:
-Put tape around the mug, leaving space underneath for the paint – however large or small you would like it.
-Paint a couple coats of the lighter paint over the entire bottom area and let dry.
-Use a stiffer paint brush and dip it lightly in the darker paint and use your thumb against the brush to splatter the paint lightly over the lighter coats.
-Remove the tape and let the paint dry completely.
-To cure the paint you can bake it or let it cure for 21 days. To bake, (which is what I did) place mug upside-down on a baking pan and place in the oven. (***The mugs should be heated gradually, make sure they are in the oven before turning it on.) Turn oven on to 350 degrees. Once it is up to temperature, set a timer for 30 minutes. After the 30 minutes is done, turn off the oven and let the mugs cool inside.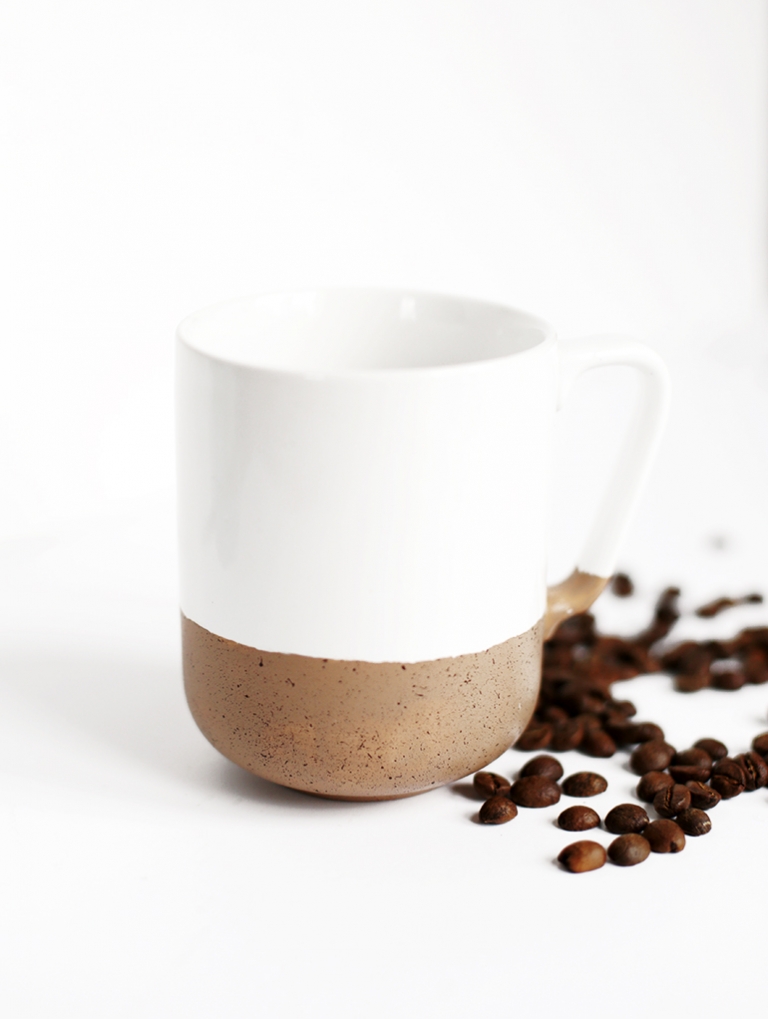 I have been washing mine in the dishwasher and so far, so good!!
xo. Caitlin