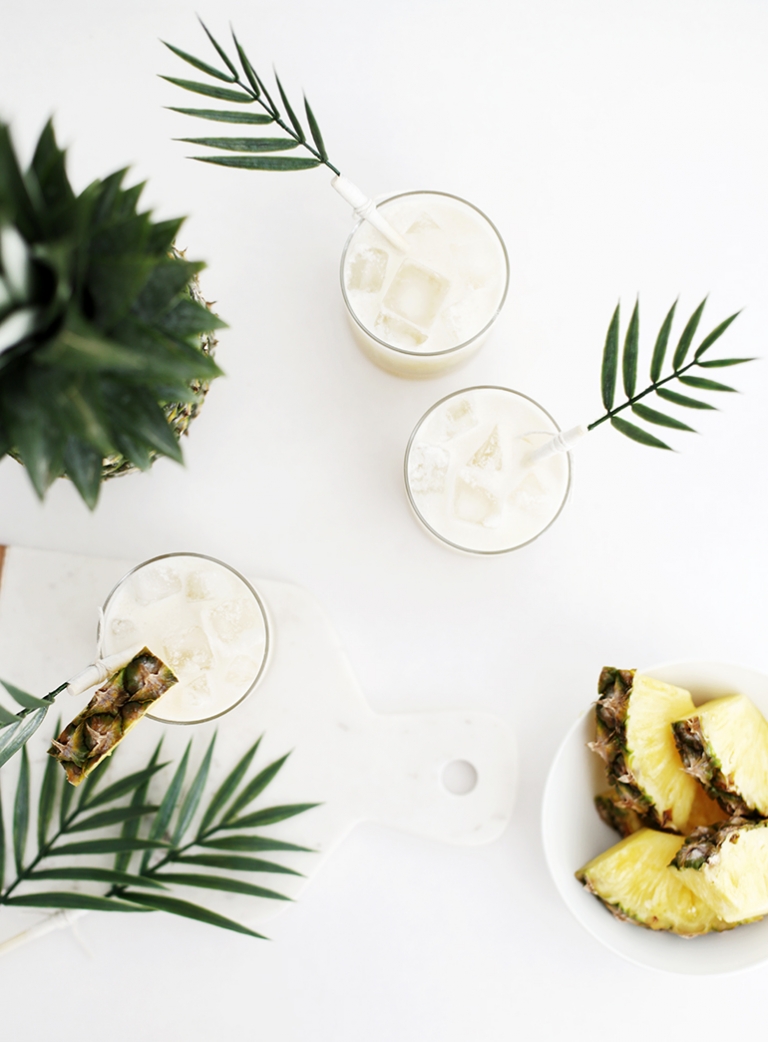 Alright, as promised, a tropical mocktail for you to get this week kicked off right! It's been a while since I've made a mocktail for Mocktail Monday but once we had a few weeks of warm weather, I found myself craving some new mocktails. So I've been trying to make up a few! And Manda and I both give this one a big thumbs up!
Piña Colada Spritzer
2 tbsp Coconut Milk
3 tbsp Pineapple Juice
Ice
Sparkling Grape Juice
Fill glass with ice. Add coconut milk and pineapple juice. Top off with sparkling grape juice. Give it a quick mix with your palm drink stirrers and drink up!
xo. Caitlin