If you follow us on Snapchat – you may have seen this project already. I had been craving Wegmans' Ultimate White Cake forever and I never buy it because it's a bit expensive for an everyday treat. But whenever I have an excuse to buy one, I always go for it. And apparently when I don't have an excuse to buy one I make a cake stand for the blog so that I do have an excuse! Ha! So I was walking through Target while thinking about a cake stand and I saw
this pencil holder
– perfect base for a cake stand! And here we are… eating ultimate white cake and some taffy.
What you need:
–
Pencil Holder
-Hardwood Round
–
Glue
–
Butcher Block Conditioner
-Paint
How to make it:
Put glue on the base of the pencil holder and center on the wood round. Put weight on top and let dry for a couple hours. Finish top of wood with a butcher block finish. Paint rim of wood if desired.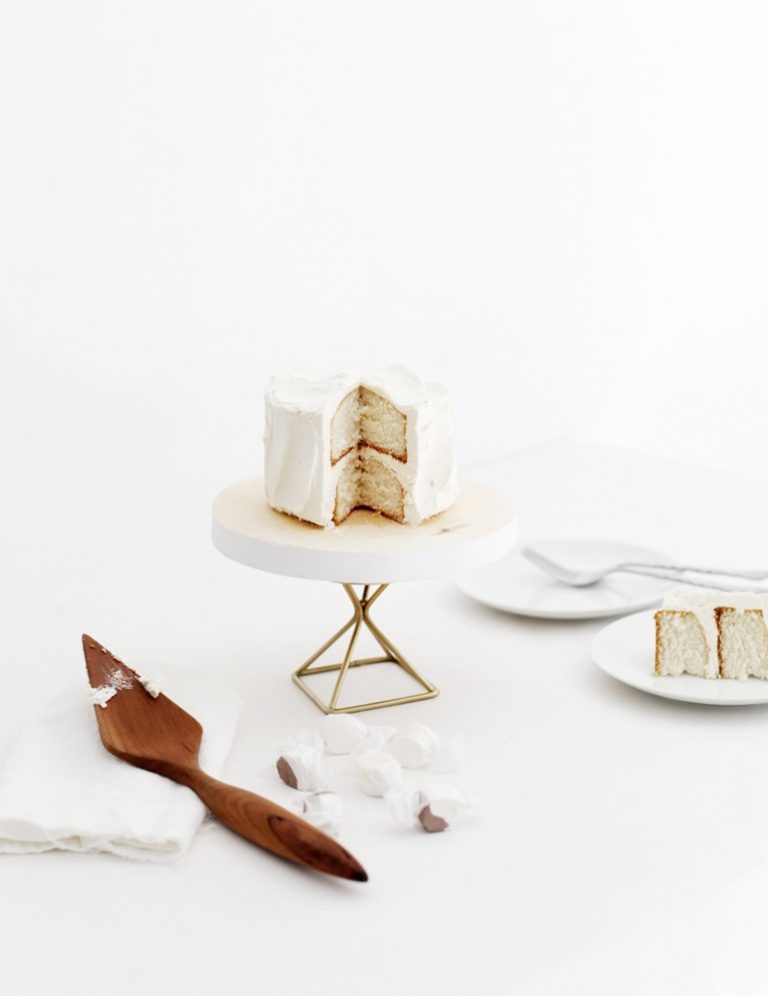 xo. Caitlin