If you search through vintage
Halloween
costume at all you basically can find old clown costumes and really,
really
creepy masks. Seriously – go search Pinterest… you'll be terrified. Ha! But I have a sweet spot for all things vintage after collecting vintage clothes and antiques for so many years. So this sweet little vintage inspired clown costume is just perfect for me! Linen, neutrals, a bit of facepaint – so good! I tried FaceTiming my cousins to see if I could get their kiddos to cry over how creepy my face looked after I did this photoshoot. Ha! If slightly creepy costumes aren't for you, check out the rest of our costumes
here
!
What you need:
-linen dress
-yarn
–
foam cone
-fabric
–
hot glue gun
–
striped tights
Here's a video on how to put it all together:

For the face paint:
-Used white face paint to cover my whole face – lips, brows, & all
-Colored in my brows with a brow brush and a bit of black liner.
-Used some dark brown & gold eye shadow on my eyelids.
-Used black eye liquid liner all the way around my eyes and then used that to create the pointed shape beneath my eyes and also the small beauty mark above my mouth.
-Put on black mascara.
-Used a bit of blush to make the round mark on my cheeks.
-Used dark red lipstick to color in the small heart-is shape on my lips.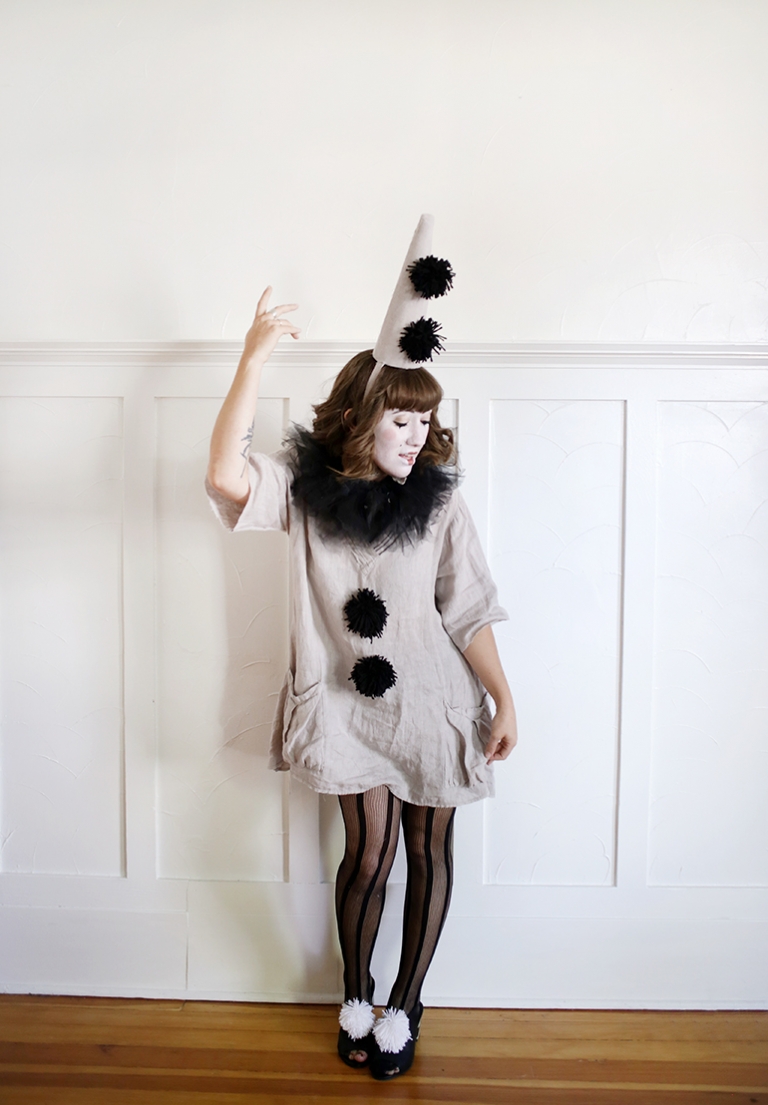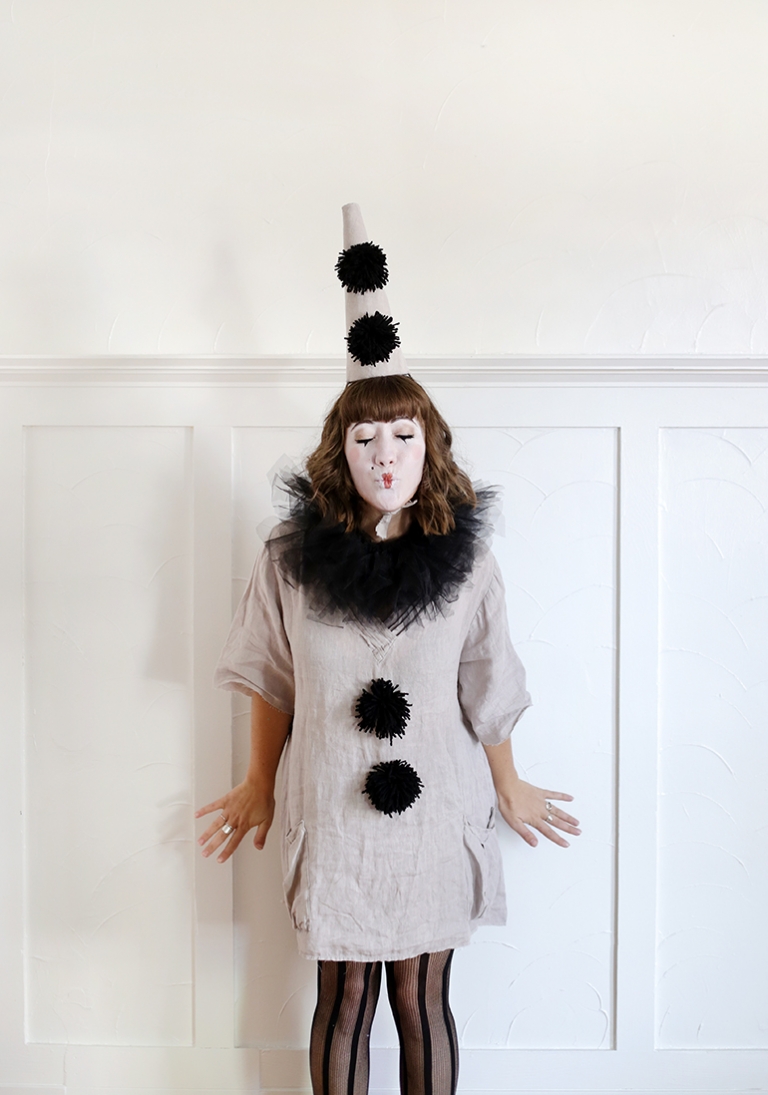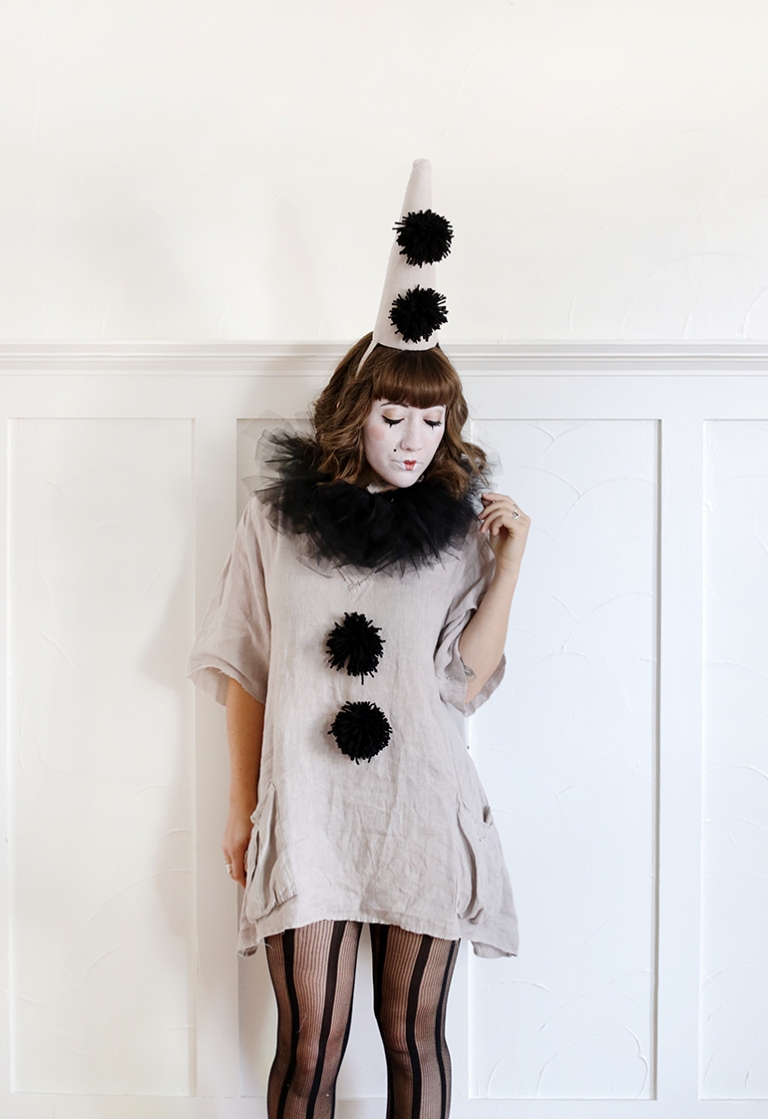 -Caitlin