We're so excited to be hosting a giveaway for a print from the lovely Kittenhood shop! Kittenhood offers handmade prints and cards with a retro inspiration.
Daria is the owner + maker behind Kittenhood.  Here's a little bit about her shop: I started online Spanish lessons and tried cheating by drawing some of the words on paper. All the cheating turned into actual learning, because the words stuck with me. So I turned some of those doodles into illustrations, and those are the first ever items in the shop.
The name of the shop comes from one of my favorite words, kittenhood, i.e. the state, or time, of being a kitten.
We absolutely love Daria's work – and we're fans of her blog too.  Be sure to click on over to Kittenhood and check out all the lovely + fun prints she offers and enter to win one of your own!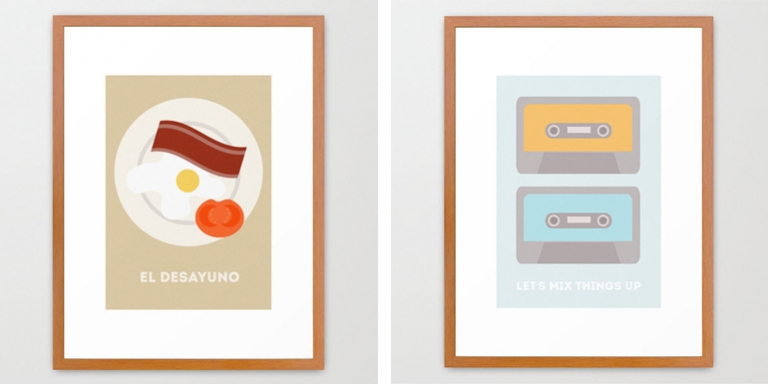 The winner will receive one print of their choice from the Kittenhood shop.
a Rafflecopter giveaway