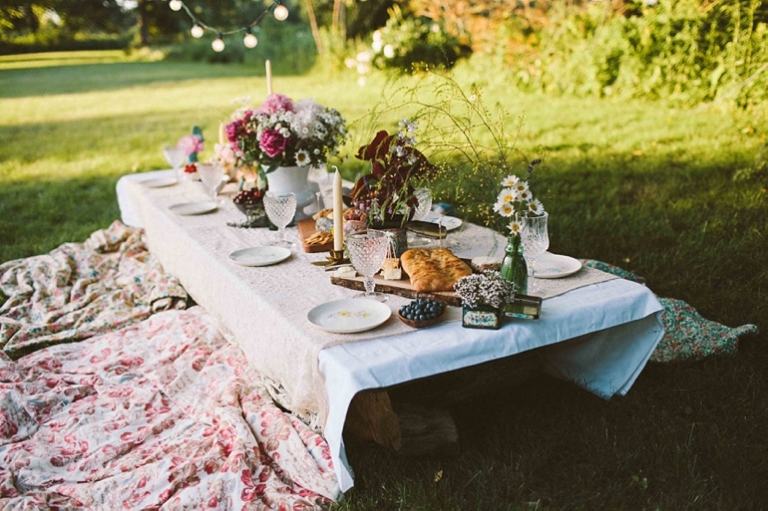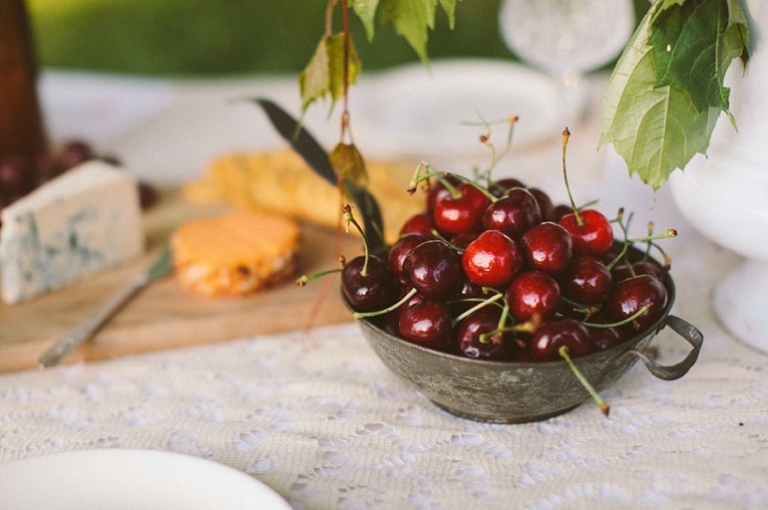 Welcoming in summer this year with an evening garden party.
Party Details::
:: Invitations – Tiny Prints
:: The house that Marla moved into last year came with the most amazing gardens – the peony garden is out of this world with the number and variety!  We hosted the party at her lovely home.
:: Our menu was a lot of good cheese, bread, fruits, olives and sparkling grape juice.
:: Our mama has quite the green thumb and also has amazing gardens. She provided flowers for our table and also made sweet floral toothpicks and floral ice cubes (make sure to only use edible flowers if you're doing this!).
:: Caitlin made her lovely floral crown – you can see the tutorial to make your own here.
:: Our mama made Marla's lovely floral crown with flowers picked from Marla's garden.
:: Our cousin Jessica was able to stop in briefly with her sweet little girl Jolie! We are smitten with this girl!
:: We hung lights and glass bottles with flowers in them in the trees.
:: We also had to have a bonfire to end the evening, complete with s'mores with homemade graham crackers (recipe coming tomorrow!), s'more stuffed chocolate chip cookies, chocolate covered strawberries, and rice krispies treats (a few of our favorite sweet treats).
It was such a perfect evening shared with friends, thanks so much for joining us for our party Kristen, Heather and Lindsay.
(If you're hosting a garden party, these fresh floral cake and cupcake toppers would be perfect!)
Also – just a reminder that if you're following our blog through Google Reader, make sure to switch over to following us on Bloglovin' as Reader will no longer be available in a few days!
As always, a big thank you to Justin Michau Photography for these lovely photos.
*Invitations were provided free charge by Tiny Prints. All thoughts and opinions expressed are our own.