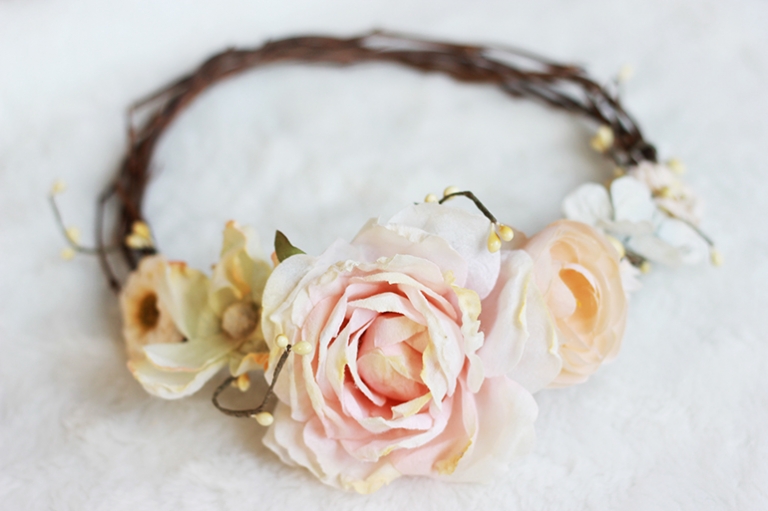 I know we have all seen them made a million times, but I never tire of seeing them! Floral crowns are just the sweetest things. And this one is soo easy to make that it makes it all the more fun. Some of the other tutorials I've used just take too much time and never turn out exactly how I want. When I found this vine wreath at the dollar tree, I knew I had to use it for a different version of the floral crown!

What you need:
-Fake flowers
-Vine wreath
-Hot glue gun
How to do it:
-Separate flower heads from the stems.
-Arrange them around the wreath about how you think you'll want them. You can make them go all the way around or just have them in one section depending on what look you want.
-Hot glue them in place. Make sure they are tilted upwards a little bit so they aren't squished against your head once you put the crown on.
-Just as easy as that! Ready to wear right away and it will last a long time!

I'm heading out to do some exploring and relaxing this weekend. I hope you all do the same!
xo.
Caitlin
Photos by Justin.