All the flowers around here are finally out and it's just lovely! I went out and picked a few to add some extra beauty to some desserts without having to spend much money at all!



What you need:
-Fresh flowers, twigs, leaves, etc. (Use only edible flowers if you think that someone might accidentally ingest a part of the topper.)
-Thick wire
-Toothpicks/Sandwich picks
-Floral wire
-Floral tape
How to make the cake topper:
-Tie two equal lengths of the thick wire together with some floral wire by wrapping the wire tightly around the top of each wire piece.
-Wrap the fresh flowers/leaves around the floral wire and use extra floral wire (preferably green) to wrap around each piece to keep it in place.
-Done!
How to make the cupcake toppers:
-Make mini bouquets.
-Put a sandwich pick on the back of the "bouquet"
-Wrap the floral tape around the bouquet and sandwich pick.
-Pop it on a cupcake.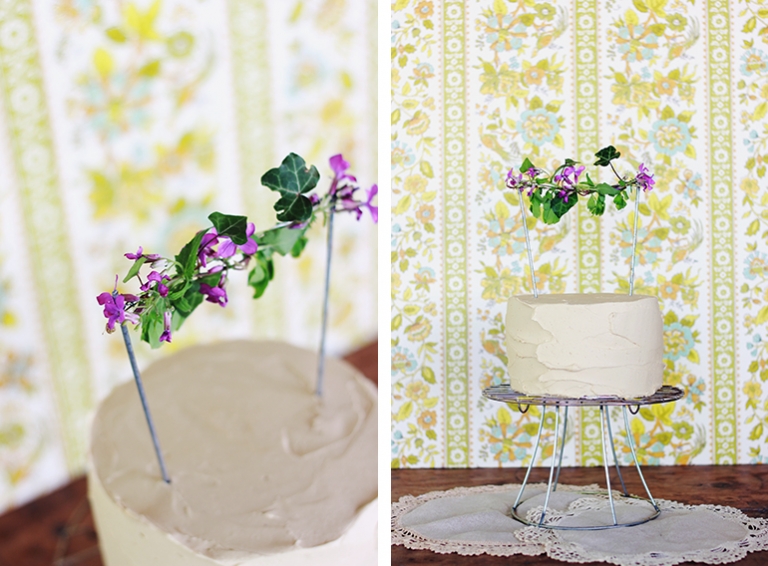 Hope you all enjoyed Party Week here on The Merrythought! Have a nice, long Memorial Day weekend!
xo. Caitlin