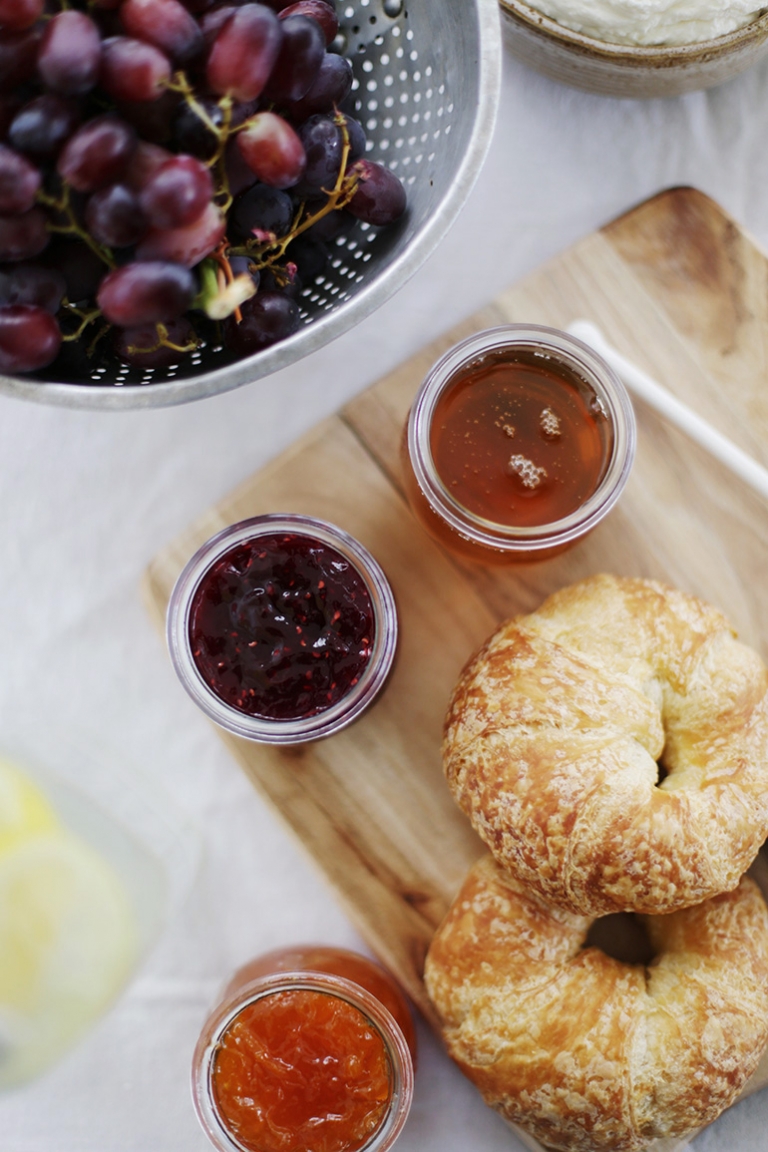 It seems as though spring might actually have made it's way here to Western New York! (Although we're struggling a bit with getting the temperatures to stay up…c'mon Spring!) We love being able to have meals and events outside after being cooped up all winter; and Caitlin's been longing to host some sort of gathering on my mom's porch so we thought a Sunday brunch would be perfect! A relaxing meal filled with delicious food and spending time with family & friends – it's just what a weekend needs! So even though we would have preferred some slightly warmer weather – we just couldn't wait any longer!
We loved planning out the decor, set up and menu for this and will be sharing brunch related posts all throughout the week! So get ready to be inspired & start planning your own Sunday brunch!
Any favorite brunch must-have's for you??