This frosty orange juice (an Orange Julius copycat recipe) is a classic drink that's perfect to serve at a brunch! It's cool, creamy, sweet and loved by kids & adults! I've been wanting to make this drink for the blog for a while now, and once we decided to have "Brunch Week", I knew this drink would be a great recipe to share! Another great thing about it – it's really quick & easy to throw together, which is definitely a plus if you're busy prepping for a brunch. It is best served immediately though – so make sure to save it for last!


After I made this and had my photos done, the boys were more than willing to be taste-testers to make sure it was just right!  After Lincoln took a few sips, he told me that maybe I should try to sell the recipe to McDonald's, because it was so good and I could probably make a lot of money off it!  Haaa!  So Lincoln gives this drink his full approval! And he keeps asking when I'm going to make it again! 🙂


Frosty Orange Juice
2 cups ice
6 oz frozen orange juice concentrate
1 cup milk
1/2 cup water
1/4 cup sugar*
1 teaspoon vanilla
Blend all ingredients together and serve immediately.
*you may not need as much (or maybe you'd like more if you've got a sweet tooth!), it will depend on the brand/sweetness of the frozen orange juice concentrate you use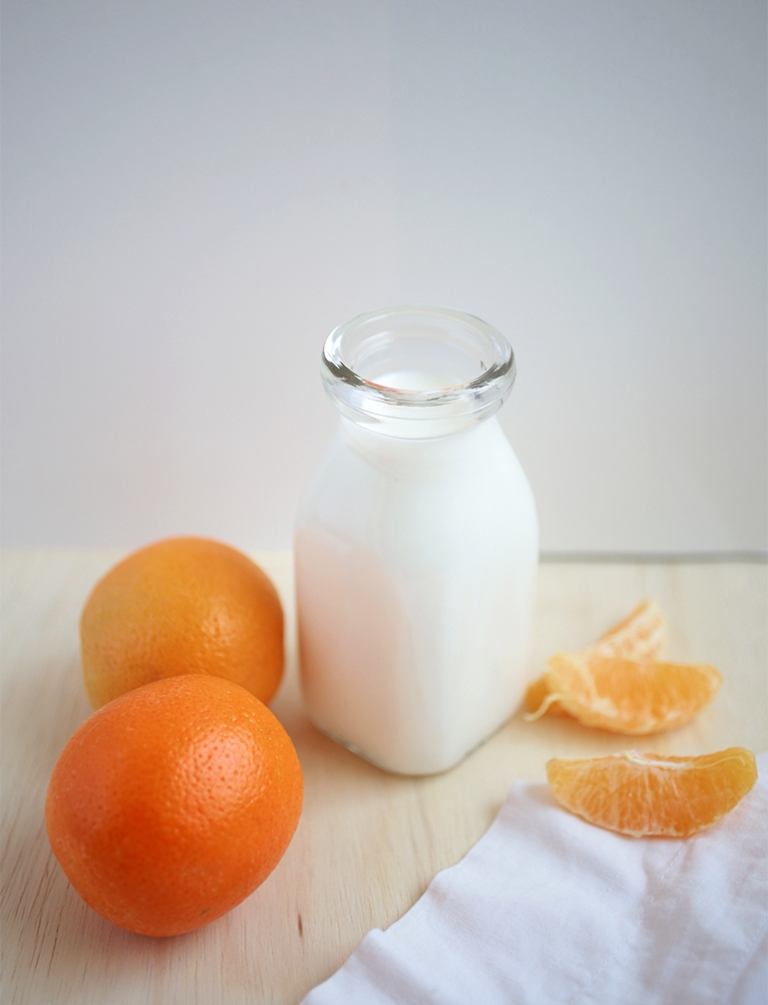 What drinks do you enjoy at brunch? I'm all the about the coffee, always! Caitlin likes some fresh squeezed orange juice or a mimosa!
-Manda