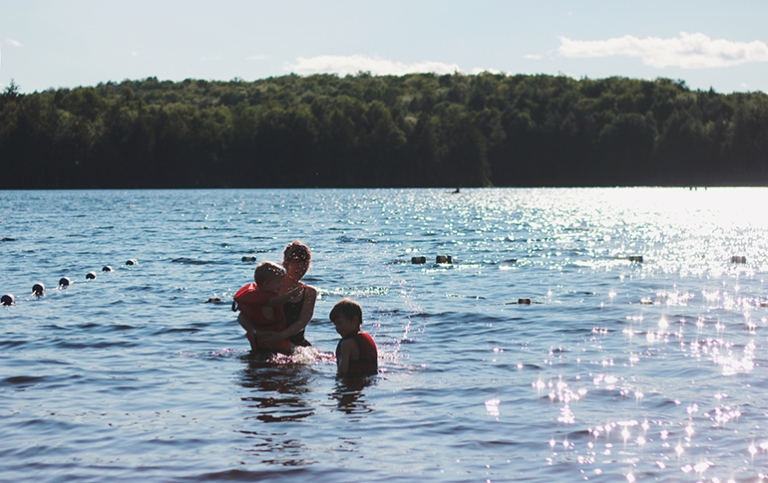 We spent this past weekend camping in the Adirondack Mountains.  It was our first time taking the boys tent camping (well technically it's Linc's second time, he went at two months old) and the first time going as a family of seven!  The boys loved their first experience camping – and we survived it!
Some highlights from our trip::
having a water site and being able to kayak from our site

donuts from Mary's Bakery in Inlet (this alone is worth a trip up to the ADKS friends!)

a visit from Nana & Papa

hiking Rocky Mountain – this was the first mountain for the boys and they got to do it with Nana

pie from Nana!

the tame deer – they let you get so close!!

camp coffee

evening kayaking

pizza from Screamen Eagle (also in Inlet)

camp fires and s'mores

swimming on a cool day

hiking Bald Mountain (Caitlin and Zac did this one together)

breathtaking views

laughter and playing together

precious family memories
We're looking forward to going again – hopefully for a bit longer next time now that we know it's doable with the boys!  The Adirondacks are one of our favorite vacation spots – breathing the mountain air, being surrounded by pines and lakes, letting life slow down…it does wonders for our souls.  "I want to go back" is a phrase we all keep repeating.  How about you – do you have a favorite family vacation spot?
xo. Caitlin and Manda