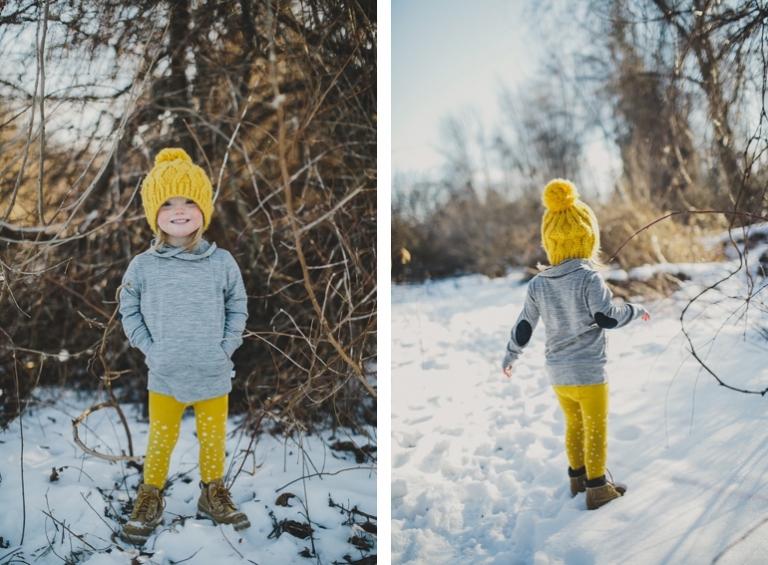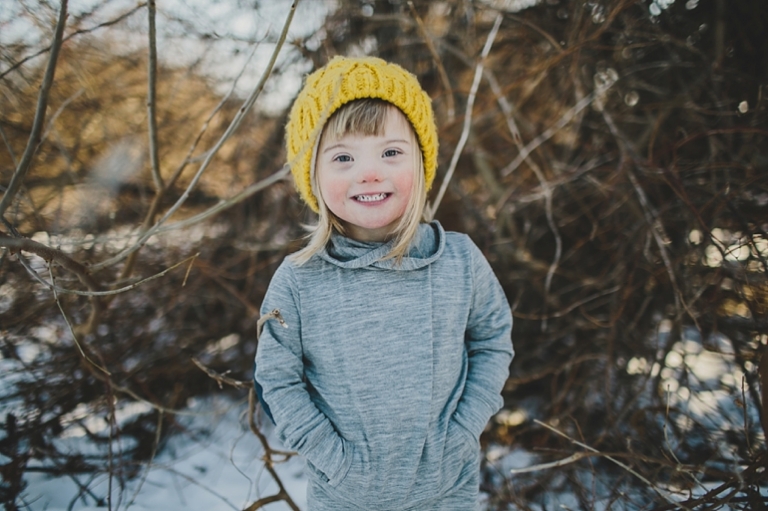 These two love to be outside and winter is no obstacle. Fabienne will often walk into the living room with her snow pants on and exclaim, outside! Sometimes it takes me longer to suit up three little ones than the amount of time they actually last outside, but it always feels so good to get fresh air. And that last photo.. Abe often grabs Faba's hand like that and it pretty much melts me.
Little Flock of Horrors recently sent along some clothing made from 100% merino wool. If you are not familiar with merino clothing, you need to be! It is super soft, easy to clean and dries quickly. It's warm in the cold and cool in the heat. It's breathable and anti kid smell! But seriously, it's odor resistant. Little Flock uses New Zealand merino, which is totally renewable and sustainable. Their collection is full of fun colors and sweet designs, perfect for your little monsters!
On Fabienne: Rogue Merino Pullover | On Abram: Touf Pattern Tee
Thanks to my bearded mister for the lovely photos..
-Marla
Clothes provided by Little Flock of Horrors, all thoughts and opinions expressed are our own.