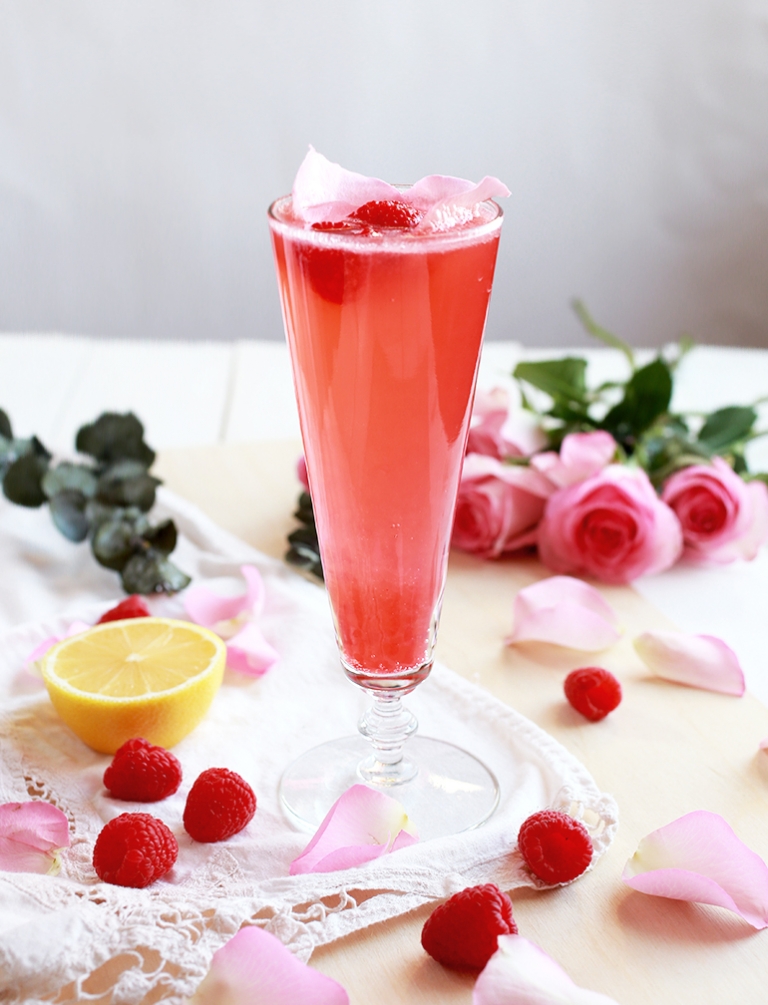 With Valentine's Day coming up, I thought a girly, pink mocktail would be fun to try.  After I took a sip, I thought it was exactly that – a girly, sweet drink that seemed made for Valentine's Day!  It's sweet, floral taste, paired with with a little tartness from the lemon is just perfect!  (I probably would add even a little extra lemon juice to mine next time – I love a good tart lemon taste, especially when paired with raspberries!)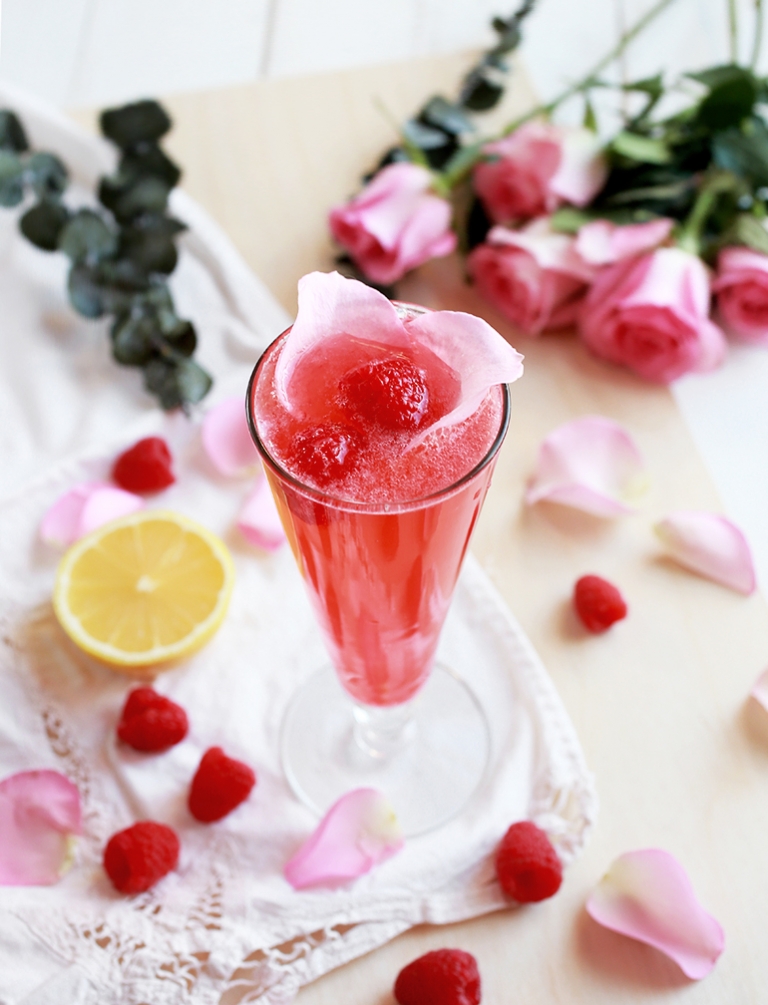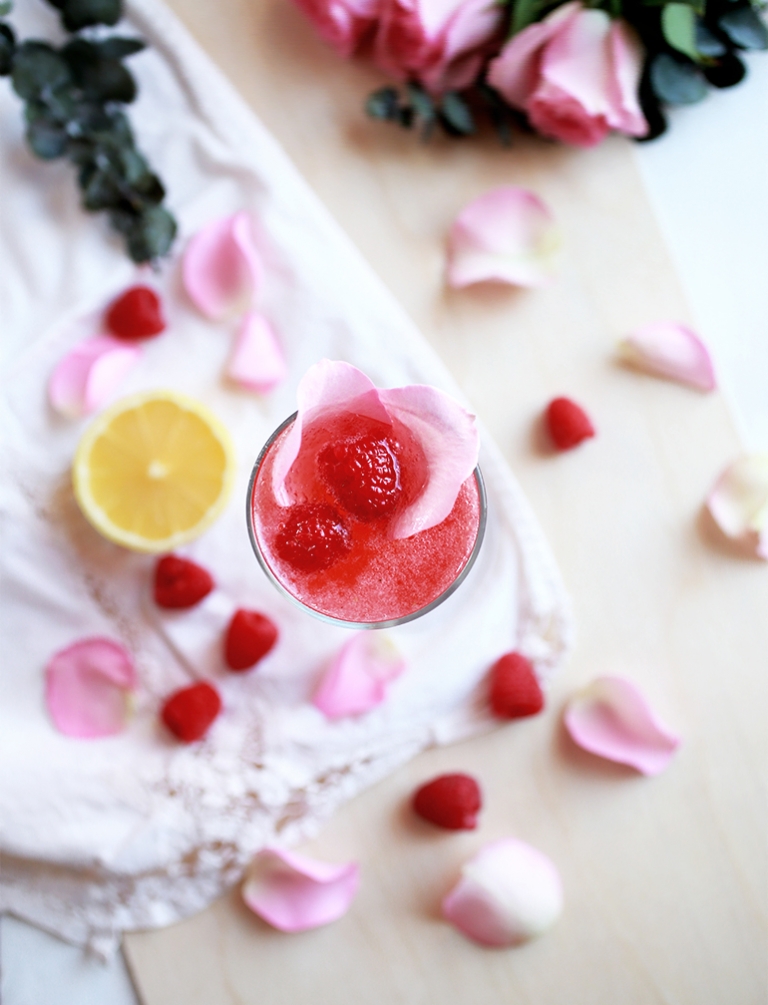 Raspberry Rose Mocktail
1 tablespoon lemon juice
2 tablespoons raspberry syrup (recipe below)
2-3 drops rose water
sparkling water
lemon-lime soda
ice
Add ice to glass and fill about 2/3 full with sparkling water. Stir together lemon juice, raspberry syrup and rose water. Add to glass. Top off with lemon-lime soda. Garnish with rose petals and raspberries if desired.
Raspberry Syrup
1/2 cup raspberries
1/4 cup water
1/4 cup sugar
Place sugar and water in a saucepan and heat over medium heat, stirring until sugar is dissolved. Remove from heat and let cool slightly. Add raspberries and mash them up good! Strain mixture.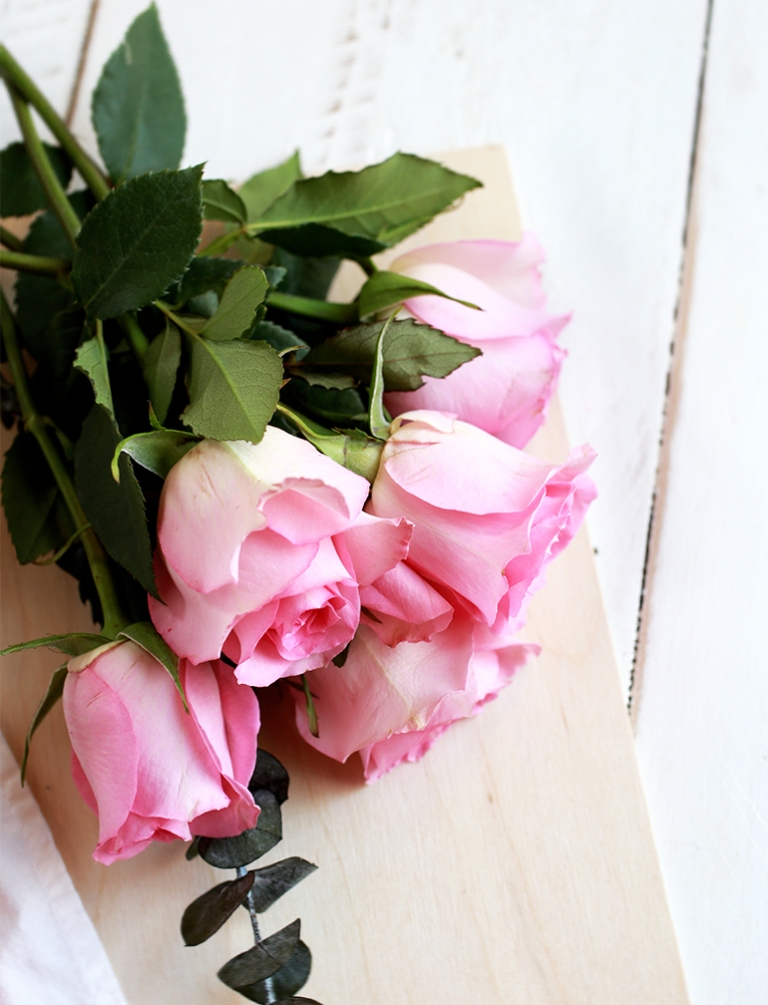 For more Valentine Mocktail inspiration – check out our three Valentine's Day Mocktails from last year!
Cheers!  Manda
PS – It's our blog anniversary month – and we'll be celebrating with some amazing giveaways all month long!! There's a good one coming up later today – stay tuned!