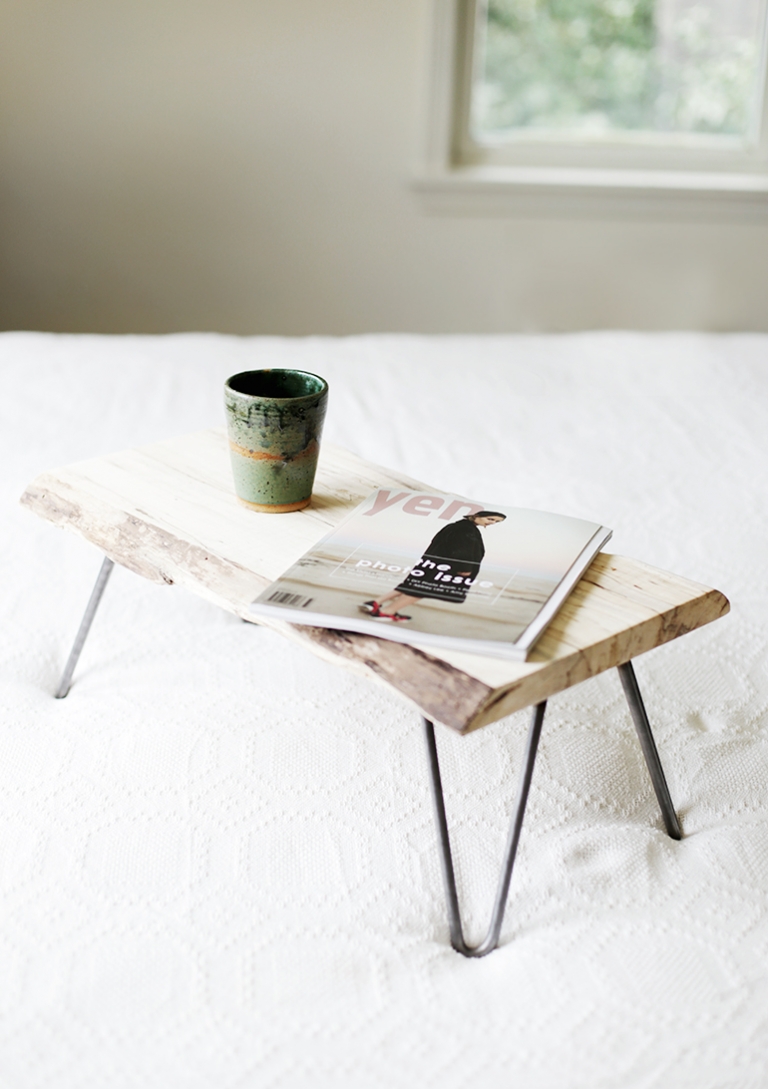 If you've been reading along for a while, you might remember a few months back when I had two hard drive crashes within a couple weeks of each other… basically the world ended. 😉 But seriously. I did so much research on what could be causing it and quite a few things I read said overheating issues and that could be caused by blocking the fan. Like maybe with a pile of blankets when you're working in bed on blog stuff all night? Guilty. So for the past few months I never use my computer while I'm in my bed because I'm so paranoid that it will just die again! I've been looking to create a lap desk that I could use to make sure the fan has room to breathe and I wanted something with legs so I wasn't killing my neck looking down at the computer for hours and then it could double as a nightstand since I don't have one. I knew I wanted to use some raw wood like I used for the hanging table but my uncle didn't have anymore walnut so I went to a local lumber shop and fell in love with this slab of spalted maple. We are working with Hairpinlegs.com on a few upcoming projects and their 8″ classic hairpin leg were perfect for this project!

What you need:
-Wood (mine was 22″ x 14″)
-Four 8″ Hairpin Legs
-Sandpaper
-Drill and screws
How to make it:
Cut wood down to size if necessary. Sand the edges of the wood. Use the drill to attach the hairpin legs. Make sure your screws aren't longer than the depth of the wood! Easy breezy, huh?!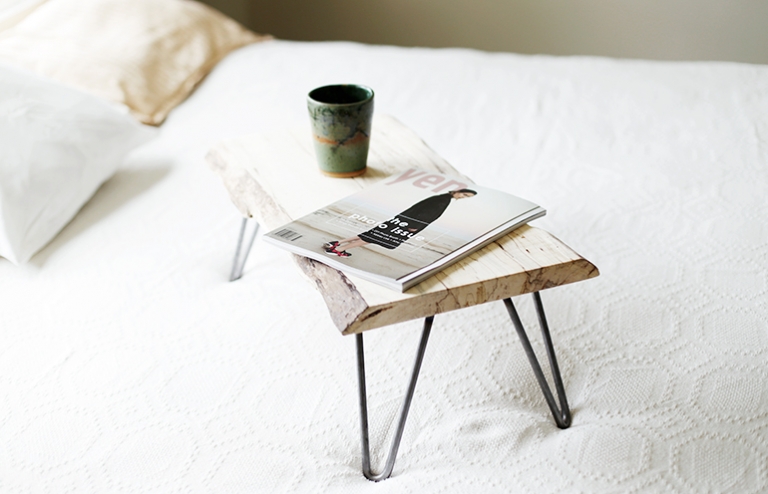 Now back to working on all of my blog posts from my cozy bed!
xo. Caitlin