I have a ton of photos that Caitlin took of Mike & me for our Last Minute Date Ideas post a while back.  I've been wanting to do something with them forever and have just never gotten around to it.  Until now with this Valentine's Day photo banner! I love that I get to see a bunch of these photos together but it's not an overwhelming, hey look at us collage!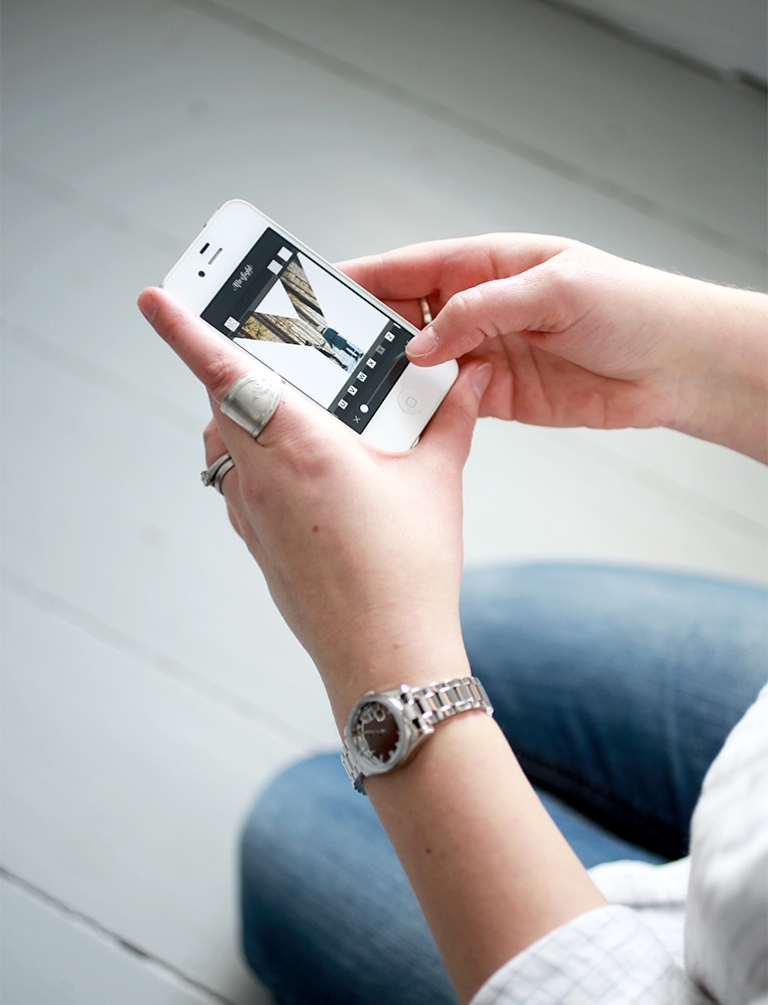 This banner is easy to do and is perfect as Valentine's Day decor. I'll be leaving ours up (it's in our room) for a while though – I purposely decided to make it a message that could be left up year round. The other great thing about this is that it's so easy to customize!  (Use it for birthdays, anniversaries, holidays, etc.)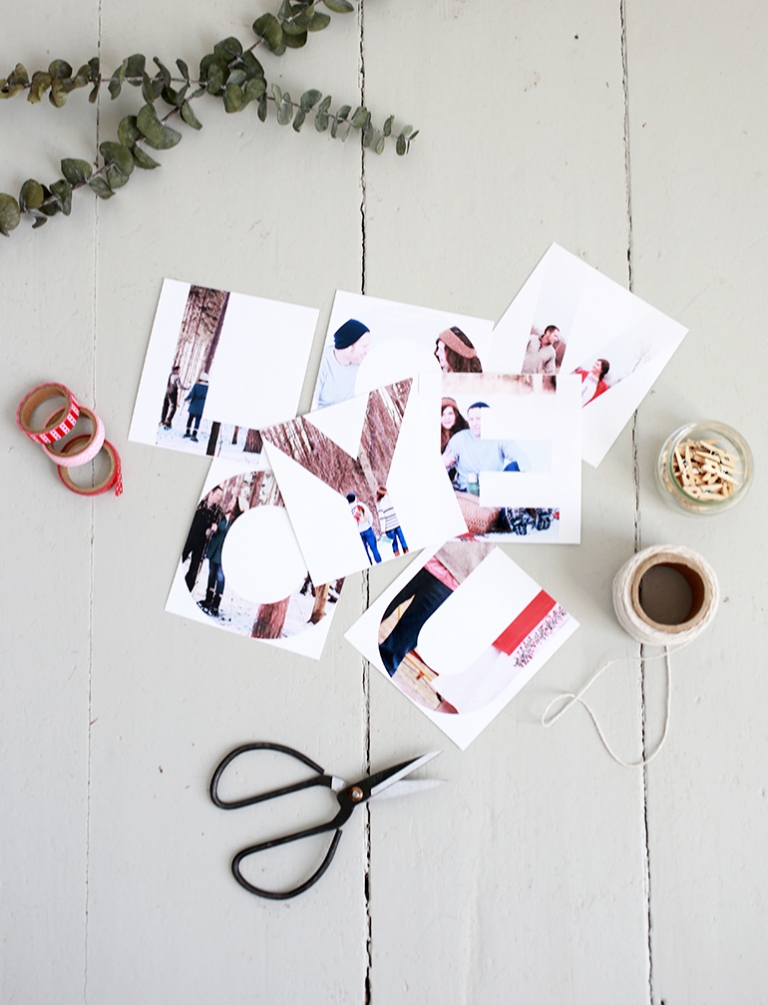 I uploaded the photos I wanted to use onto my phone and then used the Afterlight app to turn them into letters. (I'm not sure if there's other apps/software that will do this, I haven't researched it at all. I already had Afterlight on my phone and knew that it did this, so I went with it). Then it was as easy as saving the photos, printing them and hanging them!  The hardest part is finding photos you like that work with the letters you're using.  Just don't get too picky – some are easy to fill, others will be a little more abstract, but that's okay – it'll still look good!  You can also cut the letters out and just hang those…we liked the look of the squares for this banner though.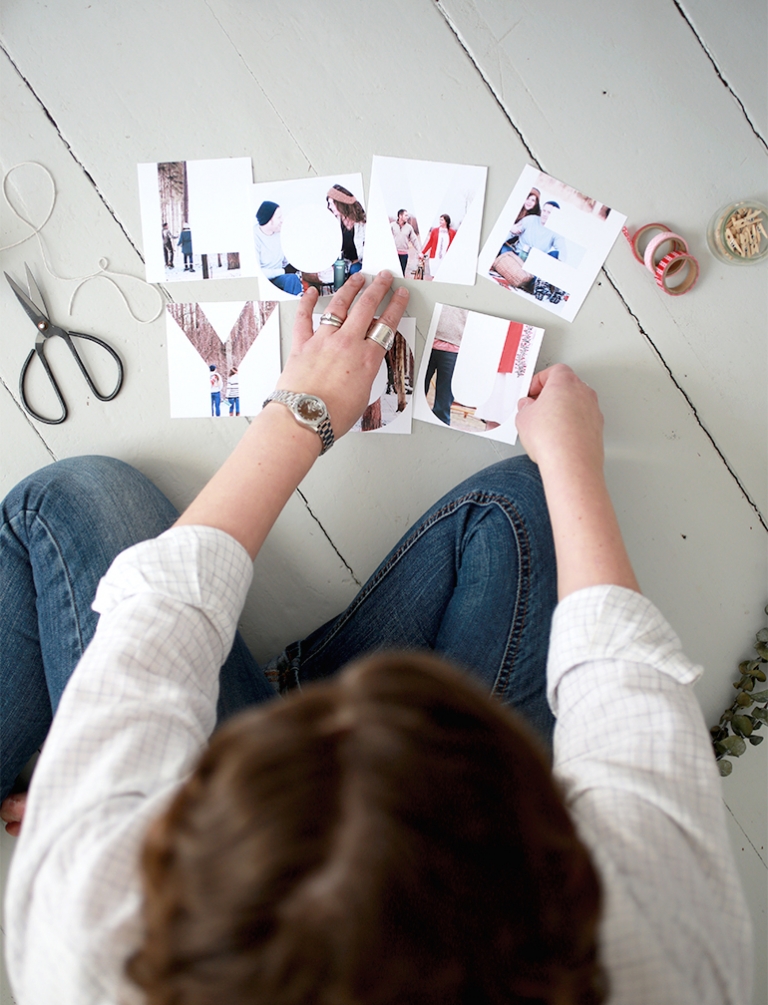 Materials Needed
– printed letter photos (we used the Afterlight app to turn our photos into letters)
– string
– scissors
– washi tape
– mini clothespins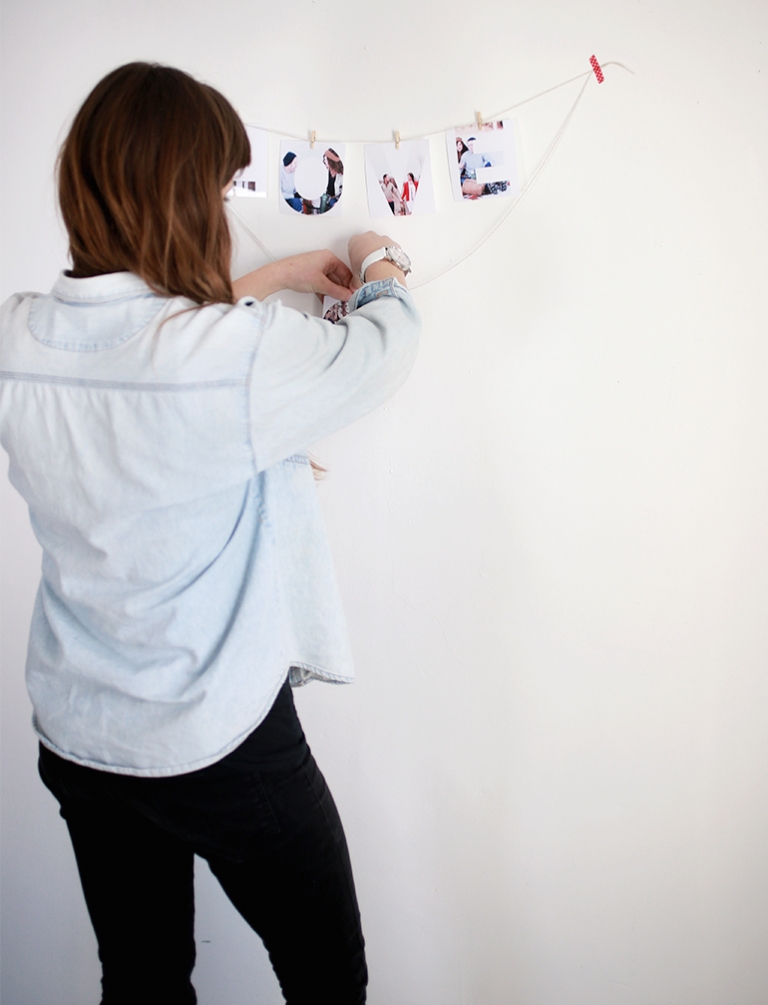 Directions
Use an app or photo editing software to turn your photos into letters – we used the Afterlight app. Have your photos printed (or print them yourself at home). Tape the string to a wall. Hang the photos from the string using mini clothespins.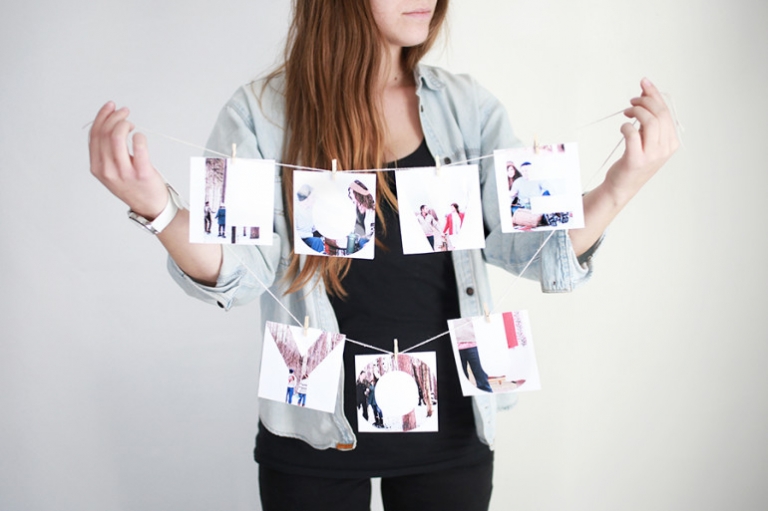 Do you do any decorating for Valentine's Day? Do you keep it minimal or go all out?  What would you spell out for a photo banner?
xo. Manda & Caitlin
Caitlin's wearing: Vintage Muse White | Manda's wearing: Perfect Boyfriend Small Watch
Sponsored by Fossil. All thoughts and opinions expressed are our own. Thanks for supporting the brands that support The Merrythought.