If you've been a reader for a while, you've probably noticed that we've been into keeping things simple, minimal and neutral around our homes. And we're keeping with that trend with our Christmas decorating! We're partnering with West Elm to share how to put a small Christmas tree in a basket to create this simple Christmas tree display. It's perfect for small spaces. Caitlin picked out this cute mini tree for her apartment. With a few cozy items from West Elm, it's perfect for bringing holiday cheer this Christmas season!
We've also shared an updated post with the different ways we've styled this small Christmas tree in a basket look over the years. There's lots of details on what we use in that post. And we have a video now too, sharing exactly how we create this look!
To create this Christmas tree in a basket look, you just need a few items. A small tree (real or faux), a basket, and a blanket. Head on over to West Elm's blog, Front + Main, for all the details!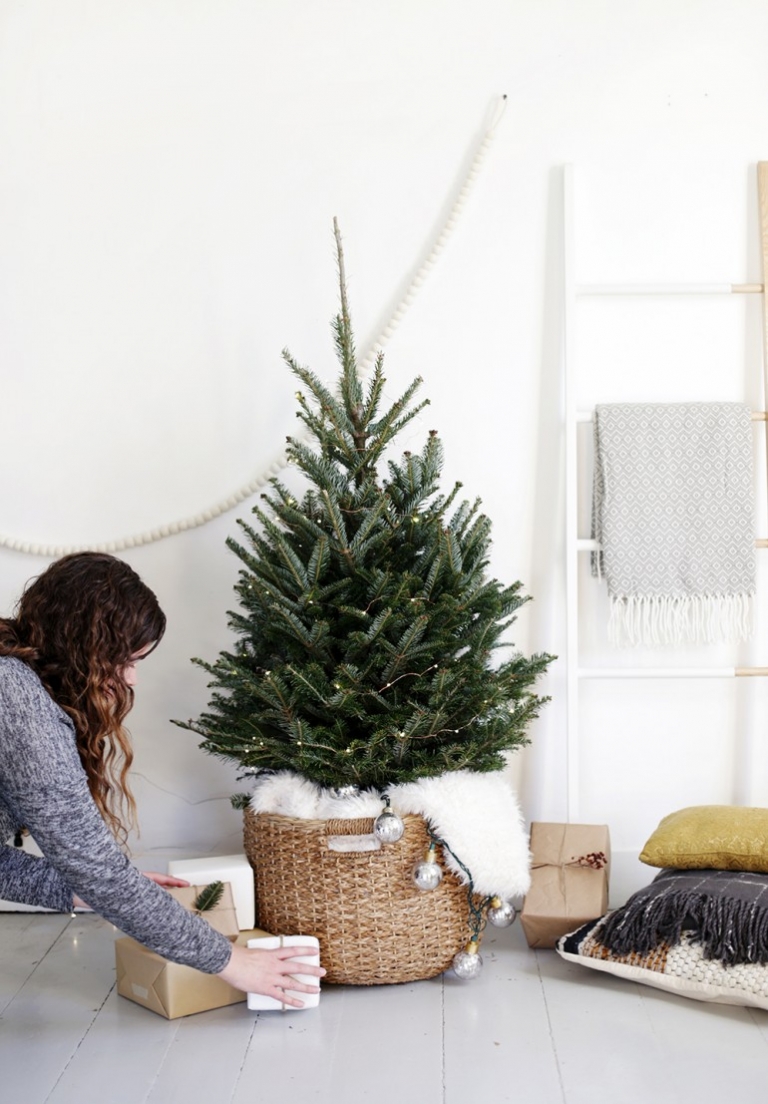 Items c/o West Elm. All ideas, thoughts and opinions expressed are our own. Thanks for supporting the brands that keep us bringing new, fun content to you!