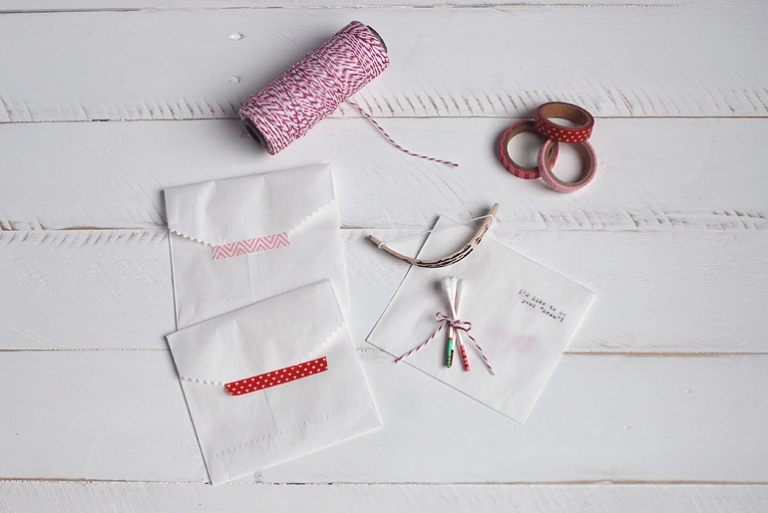 I've had these cute mini bow & arrows on my list of things to make & do with the boys for a while. The Brooding Hen posted this tutorial a few years ago and I just loved it! While dreaming up some fun Valentines to make, I remembered them and thought they would make a perfect little Valentine for the boys to give to friends.  Or a mama to make and give to her kiddos.


These are fairly quick and simple to make – there is a bit of time letting the popsicle stick soak in water (so you are able to bend it) and then letting it dry, but other than wait time for those, you can make these pretty quickly.  (I didn't include any pictures of the how-to process, it's fairly easy, but if you need to see the process, The Brooding Hen has a couple nice photos of how to do it.  My steps vary slightly, in that I included a few details that we found helpful while making ours).  And the best part about these mini bow & arrows?  They really shoot!


What you need:
popsicle sticks

knife

string

q-tips

scissors

markers

glassine bags

twine
Cut four small notches in the popsicle sticks. Make sure your notches are deep enough to wrap string around a few times.

Soak popsicle sticks in water for a couple of hours, making sure the sticks are fully submerged. (Using hot water speeds this up).

While the stick is wet, tie string around the popsicle stick, bending the stick to form the bow shape. At this point, how you tie it doesn't matter, you're going to have to re-string your bow once it dries completely, just make sure the stick is the right shape. (While drying, the bow warps slightly and so the string becomes loose, hence you'll need to re-string the bow).

Let popsicle stick dry completely.

Once sticks are completely dry, remove string.  Wrap new string around one end of the stick, tie a knot, and wrap it a couple more times. Pull string down to the other end of the stick and repeat with wrapping and knotting, making sure the string is taut in the middle and on the same side of the stick on both ends.

If desired, draw designs on sticks.
Cut one end off the q-tips.

If desired, color arrows.
Type or handwrite a message on the outside of glassine bags. (I did mine with a typewriter)

Tie twine around a few arrows.

Put bow and arrows in bag and tape close with washi tape.
Sayings for bags:
Love Struck!

I'd like to be your "beau"!

I'm aiming for you Valentine!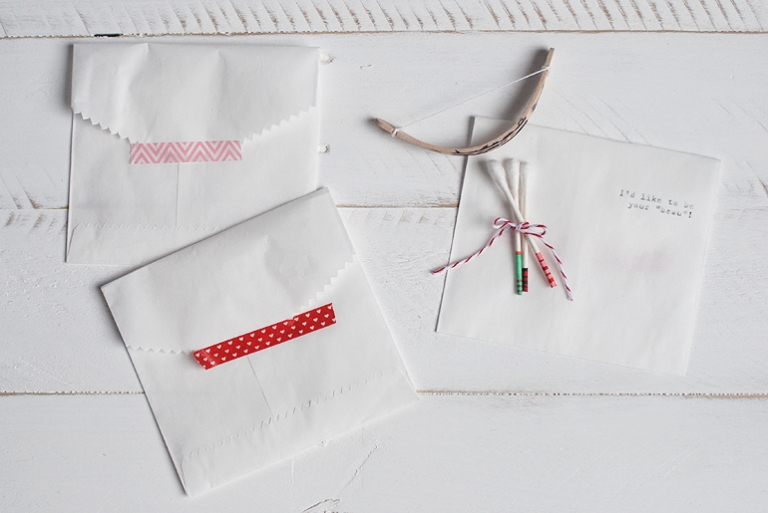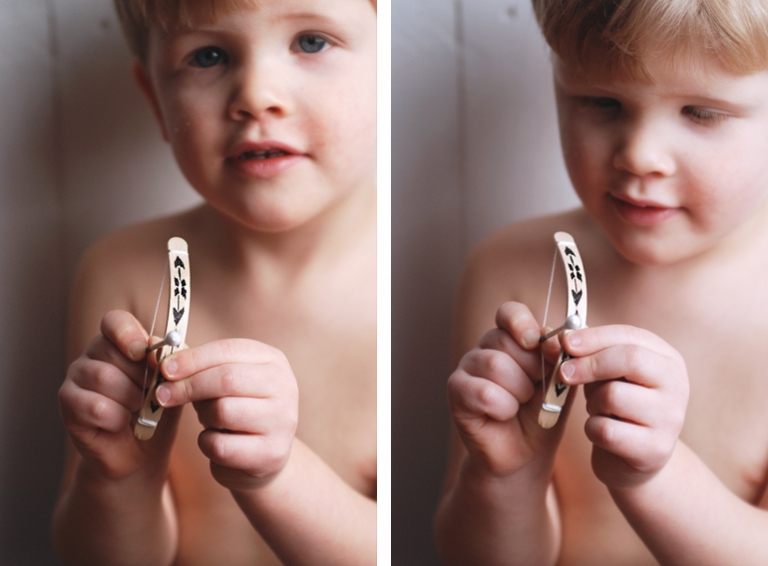 Pardon my little shirtless model. Levi insists on either wearing his pajama top all day or being shirtless. I'll count myself lucky I got the shirtless guy for this shoot. 🙂
Have you entered the giveaways yet? Well-Press | Fox and the Fawn | Home & Hill ….and another coming later today!
xo. Manda