Are you guys tired of all the bathroom posts yet? Well… there was SO much to share in that tiny room! There is only one or two small things left that might make their way into some blog posts but we're almost done! This medicine cabinet makeover made a huge difference in this small room. It's amazing what a coat of paint can do for these dated, overused medicine cabinet styles. And replacing the yellowed plastic – Ooo! That felt so good! Such a small change for such a big difference! If you have an old medicine cabinet like this at home and can't afford to completely replace it – this is the perfect option.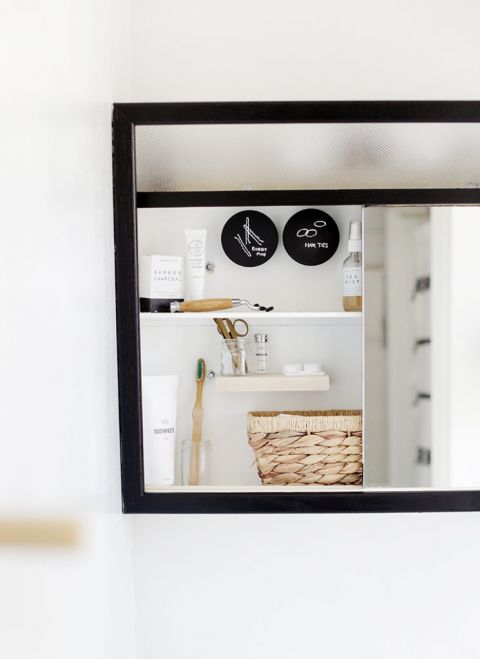 What you need:
sandpaper
painters tape
paint
paint brush
acrylic light cover sheet
plastic scoring tool
You can watch the video of the process from beginning to end below.