If you are anything like me, you have an excess of jewelry piled up in your room. An overflowing jewelry box, piles of rings and bangles on your dresser, a little here – a little there. Well here is a quick DIY to help get you organized!


What you need:
-Old leather belt
-Stick
-S hooks
-A hot glue gun is helpful but you don't NEED it
How to make it:
-Cut off the buckle on the belt and cut into two strips equal in length.
-Slip S hooks onto twig. You might want to use a small dab of hot glue on the back of the twig to keep each S hook in place.
-Fold leather strips in half and use a dab of glue in the fold to attach to the stick. You might want to use a little more glue between the straps going up to help hold them together.
-Hammer each strap to the wall.
-Hang your jewelry that has no home!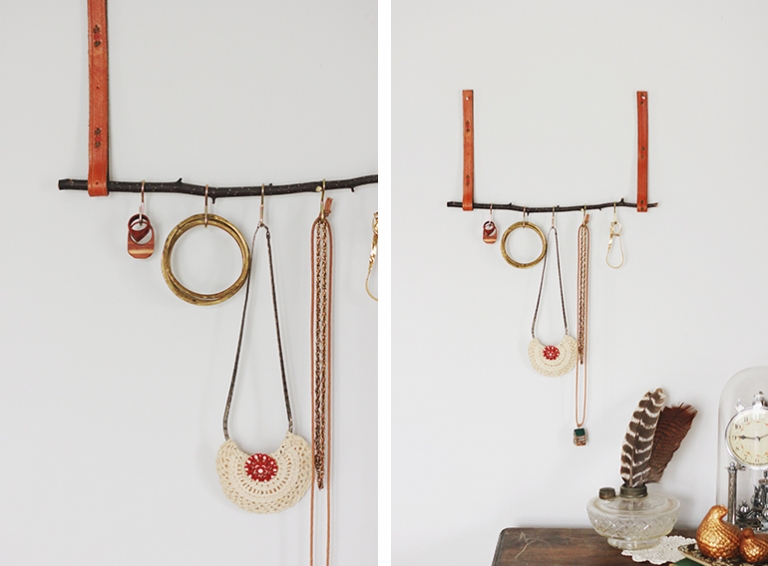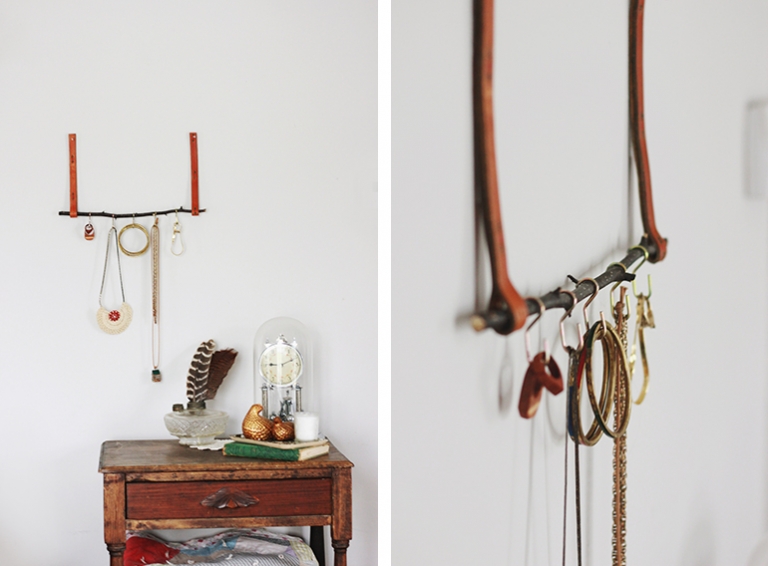 xo. Caitlin