Our house is an almost 200 year old farmhouse and I wanted to add character back into the kitchen when we renovated it. I was really hoping we'd find some old rustic wood beams when we tore it down that we could reuse, but unfortunately that wasn't the case. We also searched on Craigslist and FB marketplace for old rustic wood beams, but didn't have luck finding any that were affordable, and the right size. So we moved on to making our own. And we documented the whole process so we could show you how to make rustic wood beams!
Of course, I'll always love authentic old wood best, however I'm really glad that we were able to find a solution for getting this look when we couldn't find the real deal to use. I feel like the bench we made last fall helped in learning the best techniques when it comes to distressing new wood boards to make it look old.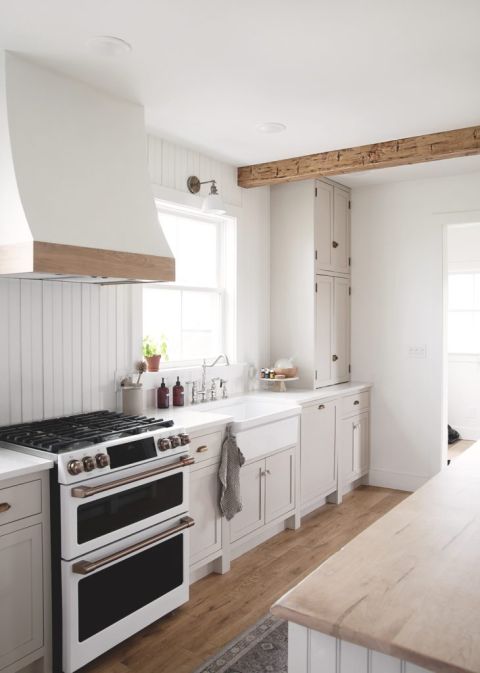 With this project we had to get just the right look with distressing new pine boards to create an authentic rustic wood beam look. And we also had to find the perfect stain color, which is really a struggle for me. I'm never happy with stain choices and just want real, aged wood. But after a lot of trial and error, I feel like we finally found the perfect combination for getting the color I've been wanting!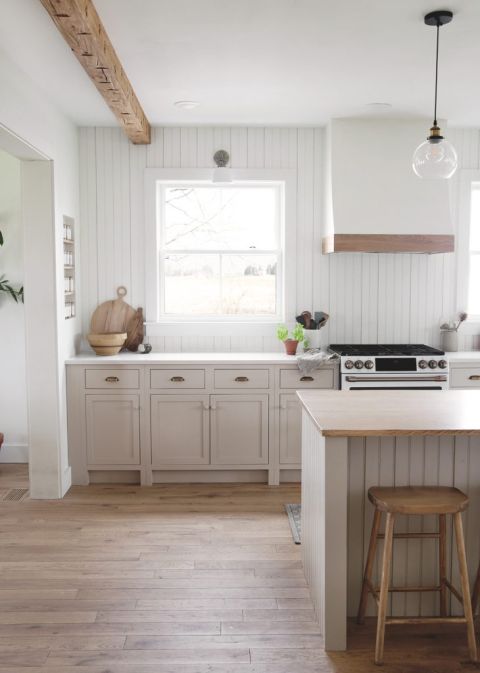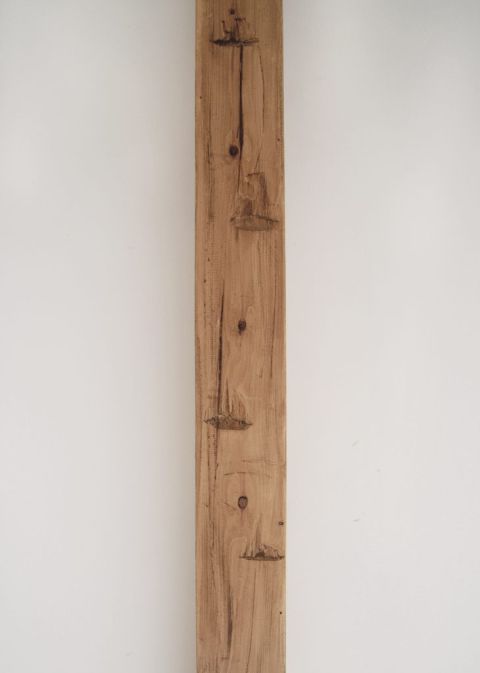 Supplies:
1×6 pine boards (3 for each beam)
hatchet
power planer
chisel
drill with wire brush tool
circular saw with guide
table saw
wood glue
nail gun and nails
screw driver
orbital sander
clear water based polyurethane
Minwax Early American stain
paint brush
measuring tape
stud finder
drill and screws
Watch the video below to see how we made it:
Be sure to check out the entire kitchen reveal here!
-Manda