We recently shared how we added a panel to our regular dishwasher to turn it into an integrated dishwasher; and today we're sharing how to add panels to a regular refrigerator to create a custom integrated refrigerator!
These are a couple of my favorite DIYs from our kitchen renovation. It's really what I feel like the heart of DIY-ing is: figuring out a way to create something you love, but doing it for a lot cheaper than what's available to purchase. (And often times better quality!).
We were replacing our old refrigerator and my dream was to have hidden appliances. (You can check out this reel to see all of them in our kitchen). However, the price of a panel ready one was out of our budget and also not the right size, with the features we wanted. I told Mike, let's figure out a way to add panels to a regular refrigerator so we can get the look we want within the budget we have! So that's what we did and what we're sharing today!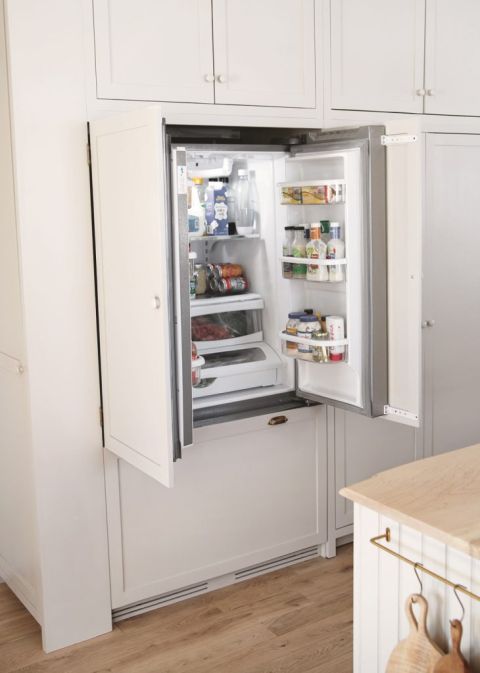 Since I knew we would be doing this project, I was shopping for a new fridge with that in mind. I looked for a refrigerator with as flat of a front as I could find. (Ours does have a slight curve, this project still works, but a completely flat front might make it a little easier). I knew color wouldn't matter as we were covering it, so I could look at all of those to find the cheapest. We ended up finding a fridge at a reduced rate because it had some scratches and imperfections in the door. We knew that wouldn't matter since we were covering it up!
Our fridge is pretty big, which was something I wanted for our family with 3 teenage boys! Often times you can't find large panel-ready refrigerators, because they make them counter depth to fit in. Our laundry room is directly behind where our refrigerator is; we were able to push it back a few inches into that space to give us more room in the kitchen. We also were able to add a vent into the wall behind the fridge when we did this for ventilation.
You'll want to make sure your fridge has ventilation so air can flow around it. Vents in the front and back are ideal. (Check with a professional if you're not sure on how refrigerators should be vented. Your fridge manual should say as well). Ours has the vent in the front, at the toe kick, which you can see in the photos. And then the vent that's in the wall behind the fridge. We also left a few inches between the fridge and the sides of the cabinet for plenty of air flow (you can see that in the photos too).
This fridge also has an internal water dispenser, which isn't relevant to this project, but it's a pretty nice feature to have!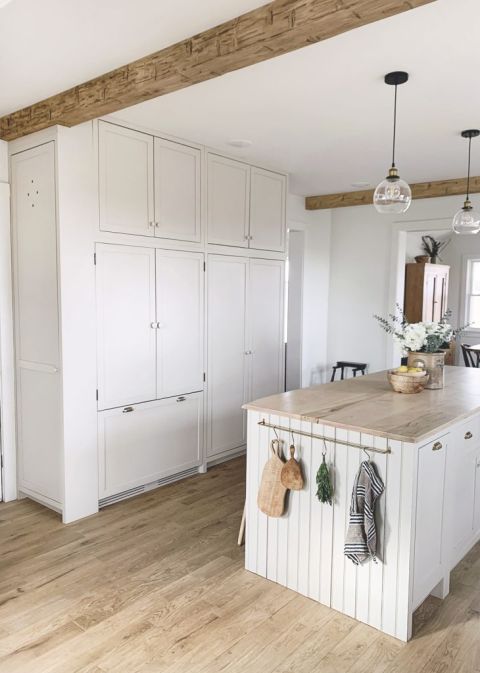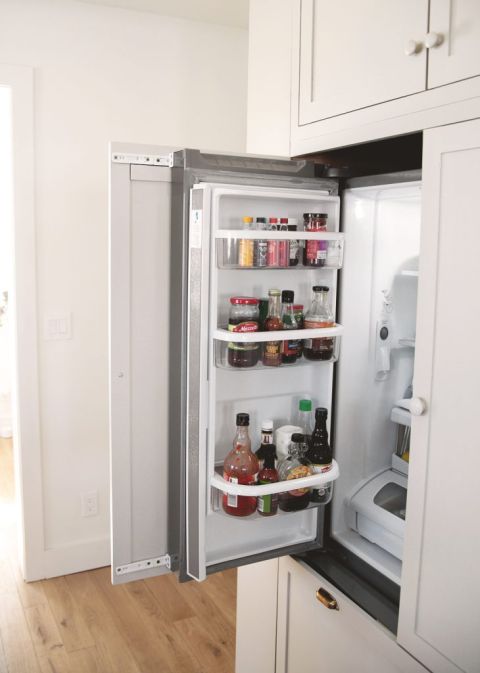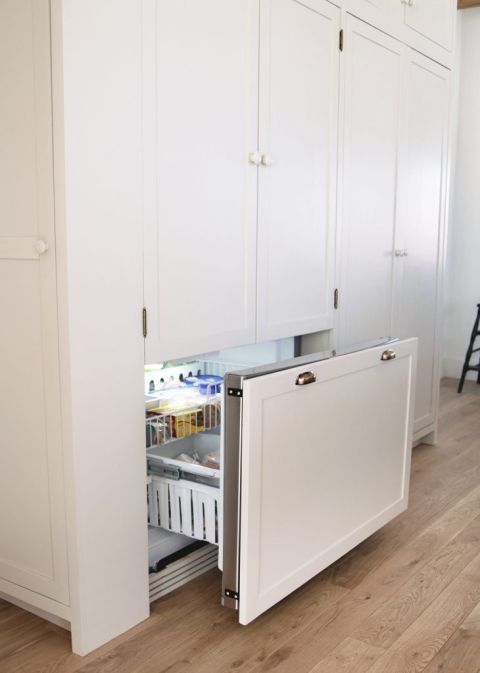 Supplies:
Directions:
Watch the video below to see how easy it is to transform your fridge:
See above for a note on fridge ventilation.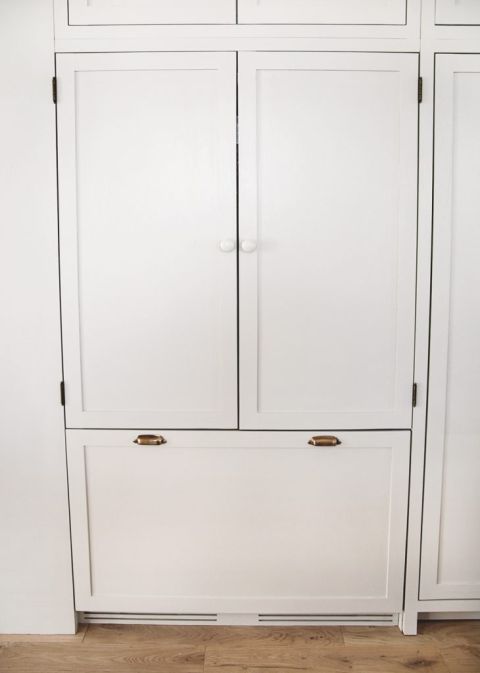 Before and After:
The fridge before and after we put panels on it.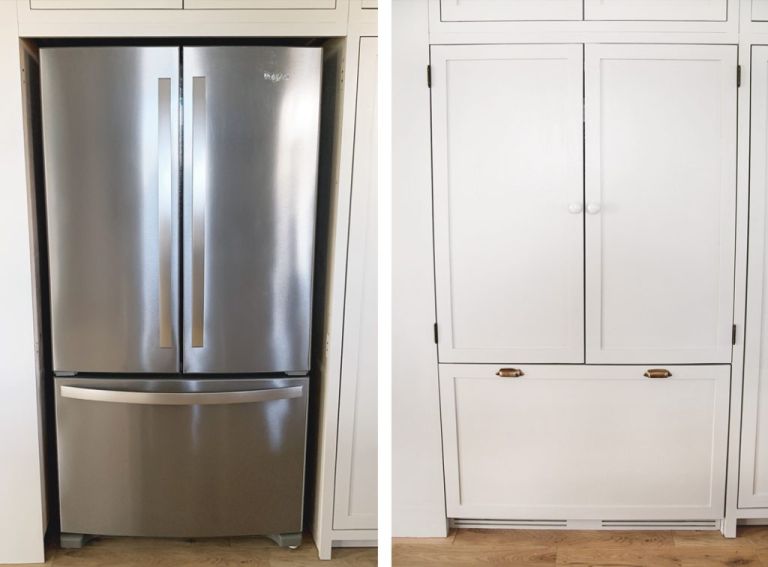 You can see more details on our kitchen in this post.
-Manda