Happy Valentine's Day loves! This homemade body butter is the perfect way to love on yourself today! Making homemade
beauty products
has turned into one of my favorite DIYs. And it's one of my favorite ways to use
oils
. Last year, I made a really simple
body butter
, simply by whipping up (solid) coconut oil. It was a lot easier to use than straight coconut oil, which is what I mainly use as body lotion. But I've been wanting to try out a body butter using shea butter and finally got around to trying it out. It is amazing and I definitely recommend trying out this recipe. The body butter is smooth and creamy, smells amazing and is all natural!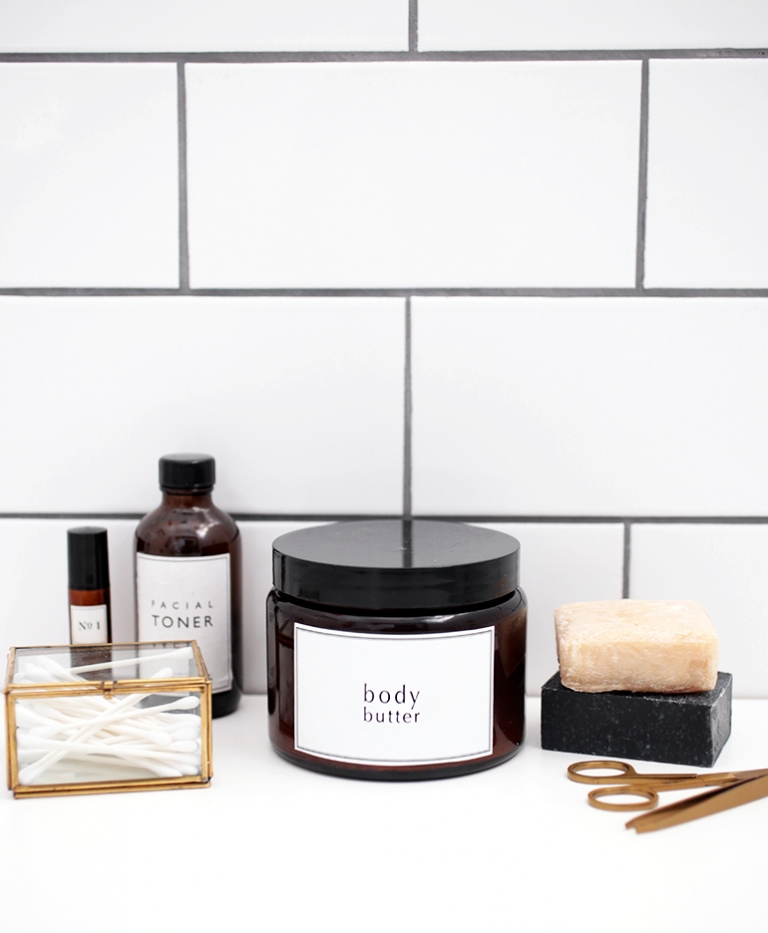 I actually tried out a couple different "recipes", just trying to see how simple I could keep this and still have it be really smooth. I tried using only shea butter and coconut oil, and while creamier & smoother than whipped coconut oil alone, it wasn't as smooth as the recipe below. So for the most luxurious lotion, spring for the extra ingredients and really treat yo self! 😉
You can use whatever essential oils you'd like – I chose ones that were good for my skin and that I enjoy the smell of, this batch is lavender, frankincense and geranium. (If you're curious about the essentials oils I use, you can learn more
here
).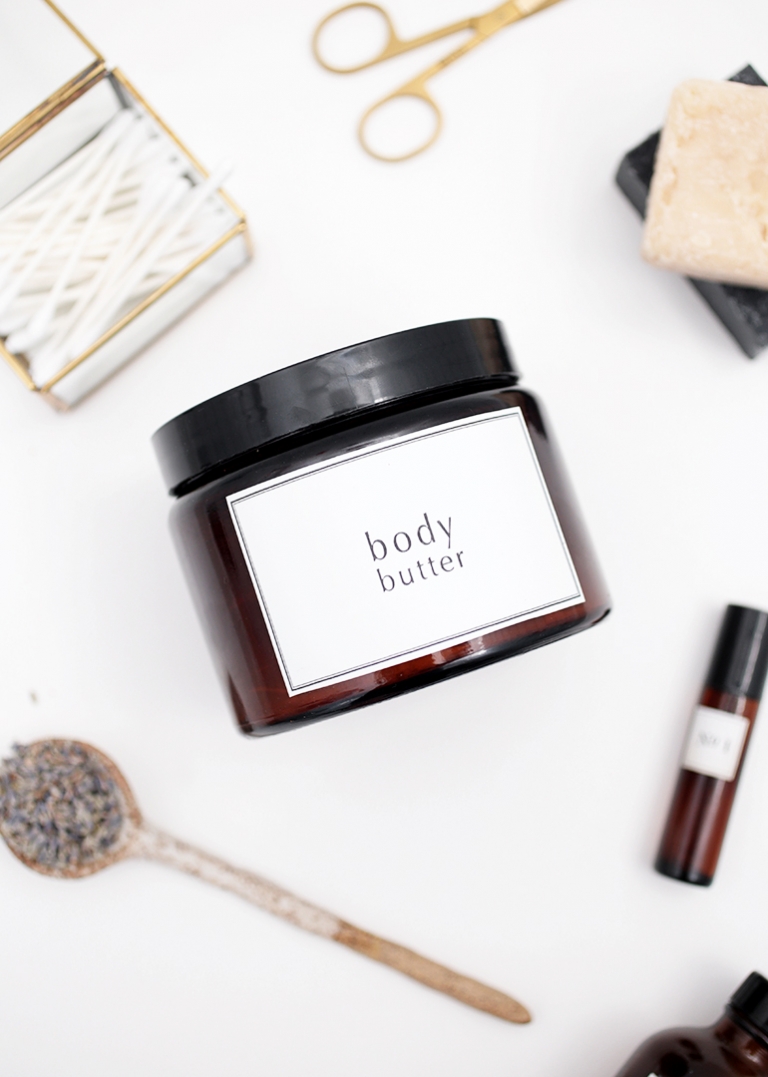 Homemade Whipped Body Butter
1/2 cup unrefined shea butter (I used this one)
1/4 cup solid coconut oil (I recommend organic, virgin coconut oil – I use Trader Joe's – cheapest at the store)
1/4 cup of liquid oil – use jojoba oil, almond oil, fractionated coconut oil, olive oil or a combination of these (I used jojoba and fractionated coconut oil)
12 drops lavender essential oil*
8 drops frankincense essential oil*
5 drops geranium essential oil*
glass jar with lid (I used this one; it's quite large, but I like the wide mouth for being able to reach in easily)
Add shea butter, coconut oil, and your liquid oils to a small glass bowl and set over a pan of simmering water (or double boiler). Stir until completely melted. Remove from heat and stir in essential oils. Allow mixture to cool, and become a soft solid. You can set the bowl in the fridge (or outdoors if it's cold like it is here!) to speed up this process. It took about 20-ish minutes sitting outside for me. You want the mixture to be solid, but still able to indent easily with your finger. Using an electric mixer fitted with whisk attachment, whip mixture on medium high speed until smooth and creamy, stopping to stir/scrape bowl as needed. Place in jar and use as needed.
*I used Young Living Essential Oils for this, which I love and recommend because they are top quality oils. Read more about it here.
-Manda