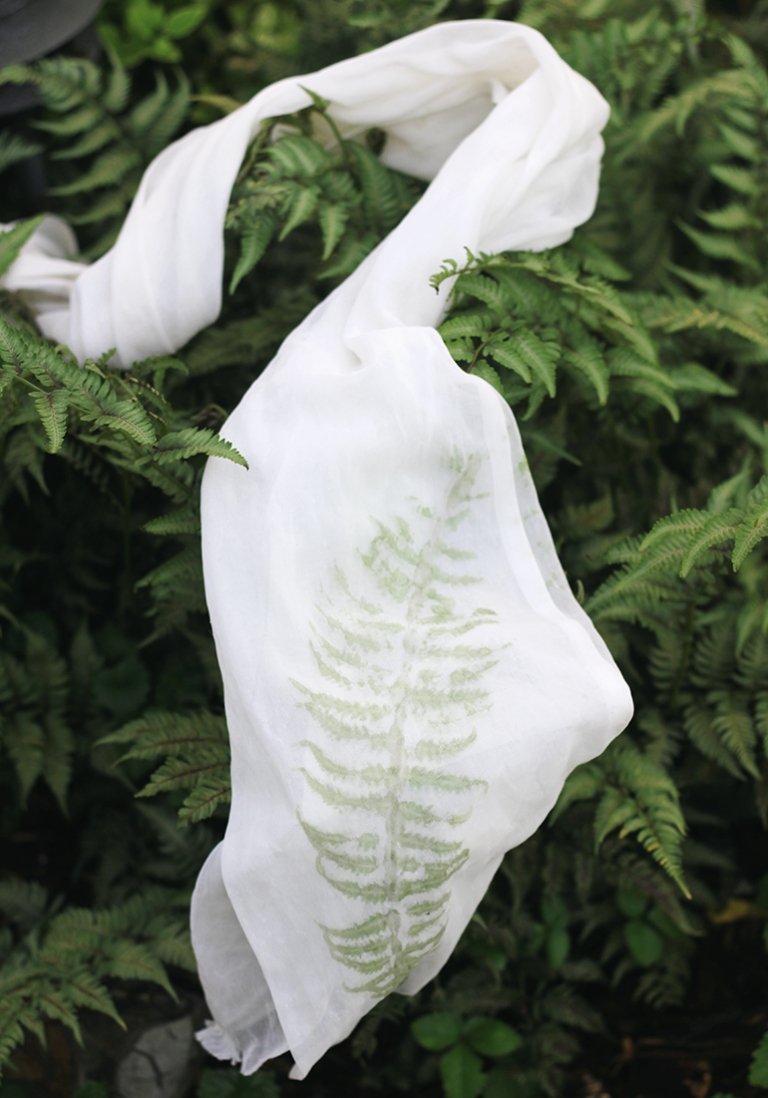 It's incredible the amount of projects that you can make using things right outside your door. My aunt and uncle have huge, gorgeous gardens that cover their entire property so I always go over there and steal bouquets or use it as a background for shoots.
I had been reading about flower pounding lately and decided to try it out on an old scarf that I was planning on getting rid of. I grabbed a fresh fern and got to it!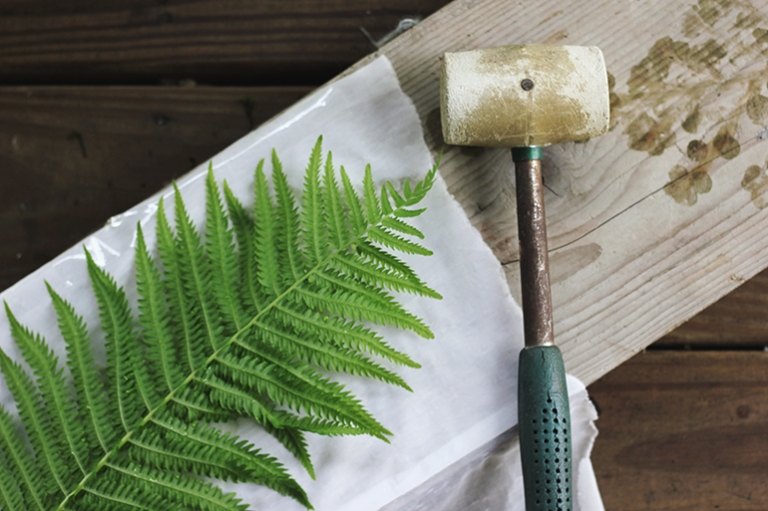 What you need:
-Hammer (A Ball-Pein
 Hammer works better than the one I used)
-Fabric
-Paper Towels
-Scrap Wood
-Tape
How to make it:
Tape your fabric flat over the piece of wood. Lay your fern down with the top of the leaf facing the fabric. Lay paper towel over that and begin to hammer. You will want the leaves pretty well smashed before pulling them up. Remove leaves and wear! This is not be washer friendly – so I wouldn't recommend doing it on something that you would definitely need to wash after you wear it. (Like a shirt. Do people wash scarves?… I definitely never do. Ha!)

You can do this technique with most types of leaves and flowers on many types of fabrics and papers. I'd suggest doing some experimenting on scrap fabric before working on your scarf.
xo. Caitlin