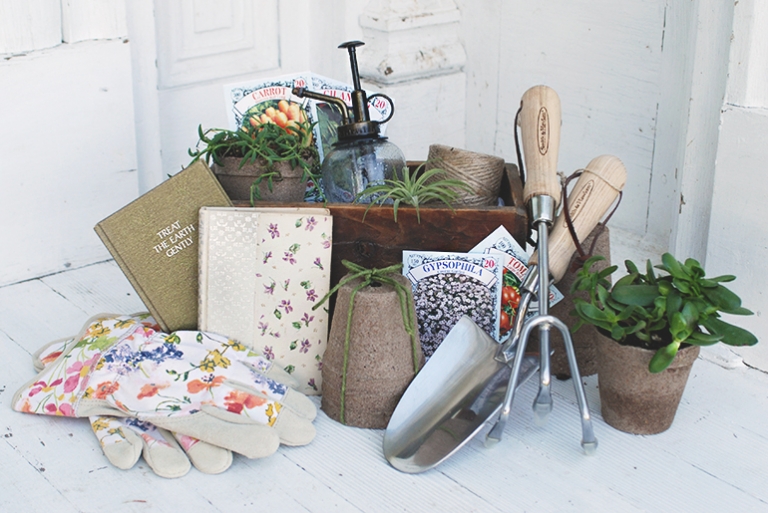 My mom is an amazing gardener, so when it's time to start thinking of gifts for Mother's Day, gardening tools, supplies and plants always come to mind for me.  Combining them all into a gift basket (or planter box) makes for a perfect gift for the gardener in your life!


I wanted to include things that could be used both indoors and out…you need to give the gardeners something to play with on those rainy days!  It's easy to customize, so you can give your gardener exactly what they need.  If you're not sure what someone already has, a lot of these things are the basics that avid gardeners could use an extra set of – or could use to replace an old, worn out tool/supply (like gloves).  And if you've got someone that has been thinking about starting up, these basics should be just the thing to help them.  If you're giving plants, succulents and air plants are great for newbies too – they are pretty forgiving if left neglected for a bit and don't require a lot care or expertise (I'm speaking from experience here!).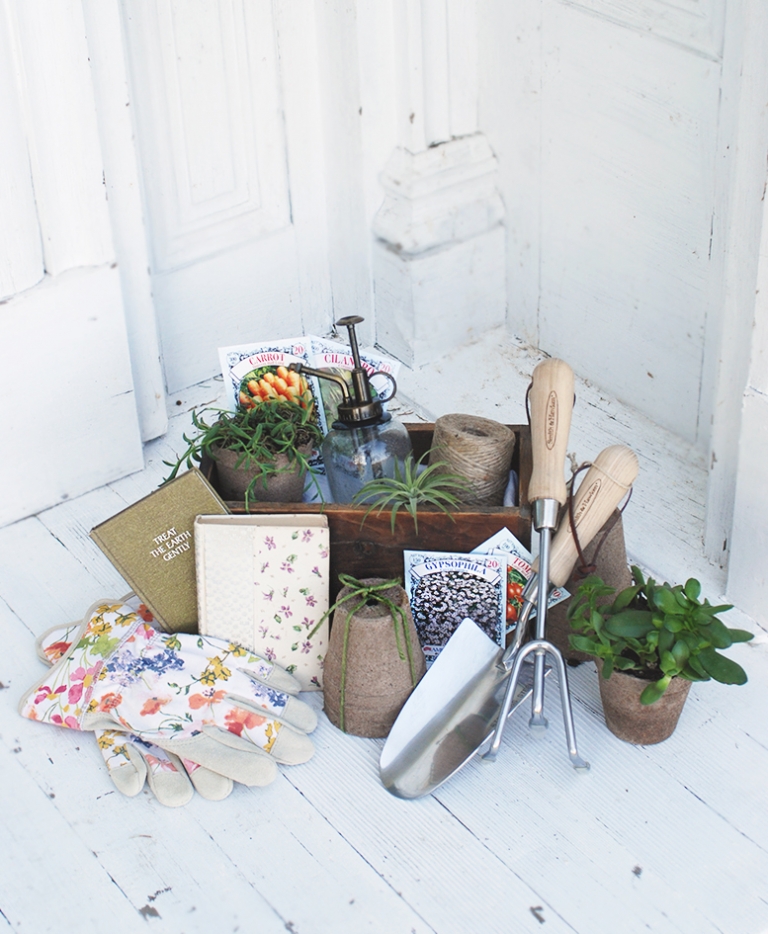 Here's what I had in mine:
– gardening gloves

– garden trowel

– garden hand cultivator

– seed packets
– twine

– plant mister

– floral journal
– gardening book
– peat pots

– air plants

– succulents

Do you have any great gift ideas for Mother's Day? If you're still looking for some inspiration, this Giant Mother's Day Card or these Test Tube Bud Vases are sure to please!
– Manda