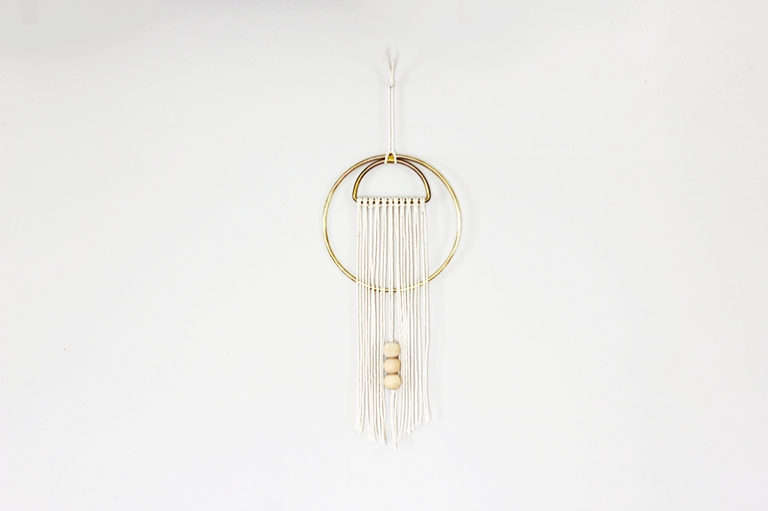 There are so many gorgeous fiber weavings and wall art out there lately that I've been swooning over. I tried my hand at weaving some of my own a few months ago but I gave up. I'm not patient enough for projects that take more than a couple of hours. Ha! This little beauty takes just a few minutes and I love how it turned out! I made a few more versions of this yesterday afternoon and I've been brainstorming some exciting new projects inspired by these.

What you need:
-Metal hoop
-D-ring
-String/yarn
-Wooden beads
-Wire
How to make it:
-Use the wire to attach the d-ring to the top of your hoop. Just wrap it tightly around the two a few times and tuck behind to secure.
-Cut 11 even lengths of string and loop them around the d-ring (shown here.) *You can use a dab of hot glue on the back if the string is moving around too much.
-To add the beads just slide them over both of the middle strings and tie a knot underneath them.
-You can trim the ends at this point to make a design.
-Tie one loop of string around the top and tie a knot in the end to use to hang it on the wall.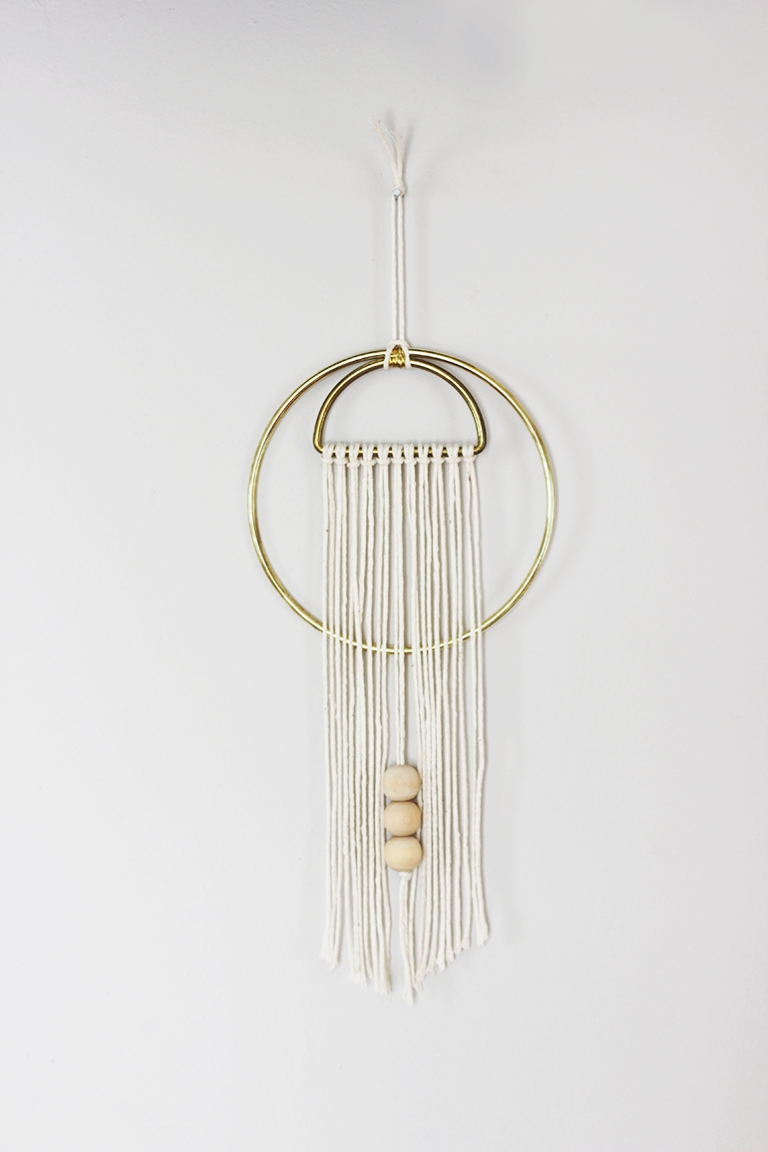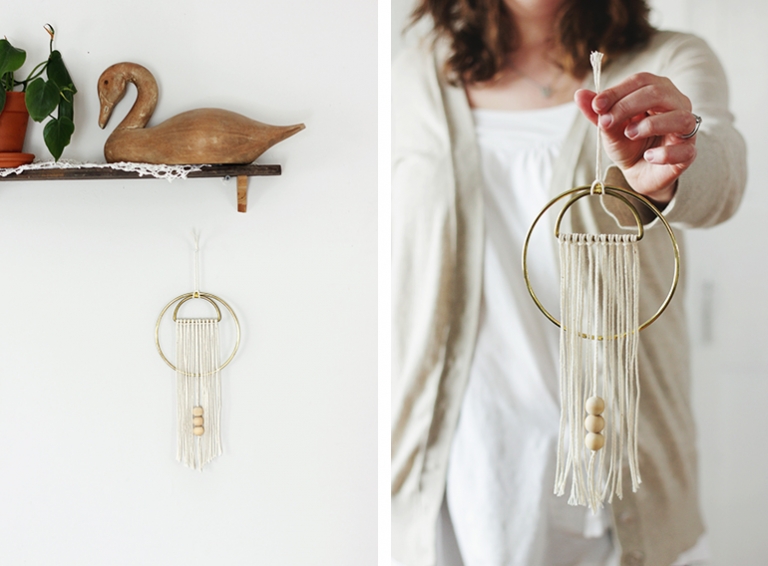 These are great for a crafternoon get together with some friends because you can make so many different versions and they're easy and inexpensive to make.
xo. Caitlin
P.S. Only 36 more hours to enter the KanduBeads Giveaway! There will be 5 winners chosen – so be sure to go over and enter!