A few months ago we hosted an event at Madewell and while we were there I realized we really needed a way to display our business cards when we do those types of events. I finally got around to making one – and I must say, it's pretty great! Ha! For all of our readers that are makers/designers/business owners… this project is for you!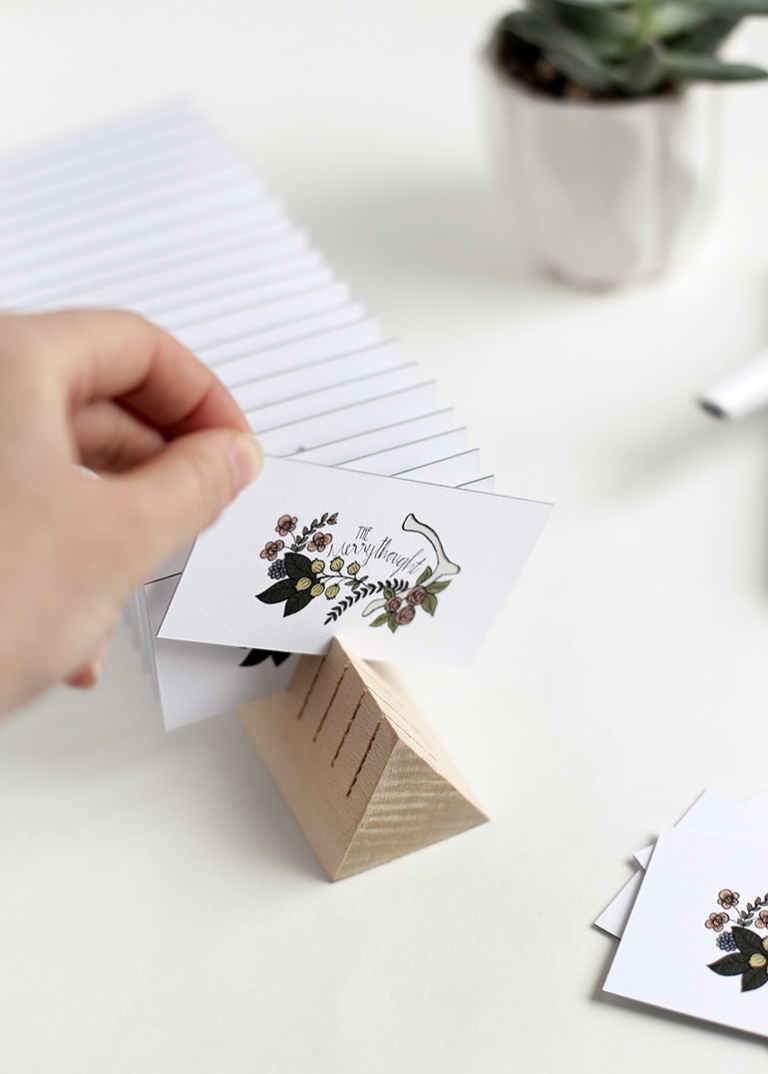 What you need:
-Wood (Mine was 9 3/4″ length of 1 3/4″ square – bought it at Michael's)
-Ruler
-Pencil
-Scroll saw or band saw
-Sand paper
*Optional -Table saw
How to make it:
-Measure and mark every 3/8″ along the wood.
-Use the band saw or scroll saw to cut line halfway through the wood. (Our business cards are pretty thick, so the blade width will vary depending on your business card. Take a scrap piece of wood and test it out before starting the project.)
-Sand edges and in between each cut if necessary.
*If you do not have a table saw or if you have not had a lot of experience using one, we'd recommend leaving it as a square shape – which looks really nice too! I even had my dad cut this into a triangle because using the table saw for projects where my hand is a bit too close to the blade still terrifies me – and I use the table saw pretty often! If you still want to go for it, here's how:
-Measure to the center of your wood along the side where you cut into and determine what angle the blade will need to be in to create the triangle. (If you use the same size wood as I did, it will be a 26 degree angle.)
-Once the blade is adjusted, cut angles toward the center mark to create the triangle.
-Sand edges and add cards!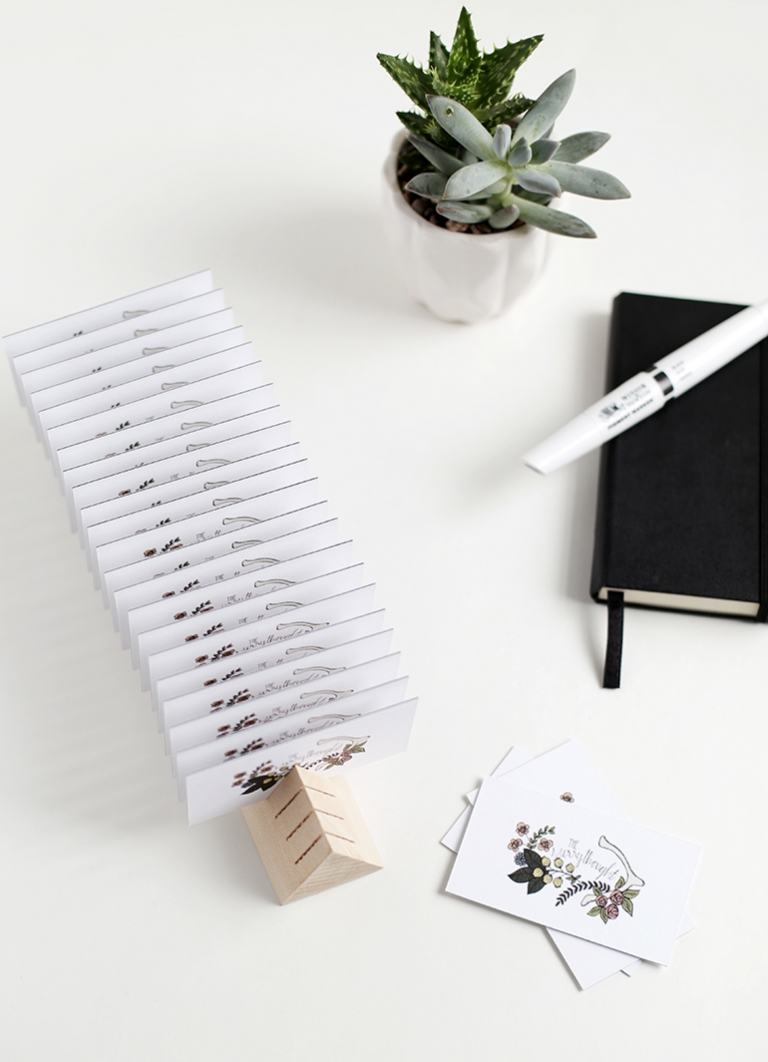 Wouldn't this look great on the counter of a small shop or at a booth at a local makers sale?
xo. Caitlin