It's quite possible that this is the easiest DIY ever and I don't mind one bit! I'm always looking for new planters and plant stands since I'm (kind of) able to keep plants alive now and my collection is always growing. I have a bunch of plants clustered next to a window at the front of my apartment and I've been trying to find stands that are small enough to fit in but will also give some varying height to the cluster and this is a perfect solution!
Does the shape of the stands look familiar at all? Like maybe it's missing a cover and usually hides a lightbulb..? 😉
What you need:
-Lampshade with wires that connect the top and bottom. (I found mine at a thrift store.)
-Wire cutters
*Optional -Spray paint
How to make it:
Cut off plastic/fabric cover from original lampshade. Use wire cutters to remove the center piece that usually goes around the lightbulb. Use Goo Gone to remove any sticky adhesive from the covering. Spray paint if desired. Place plant pot with a rim slightly wider than the top opening on top of the stand. Done!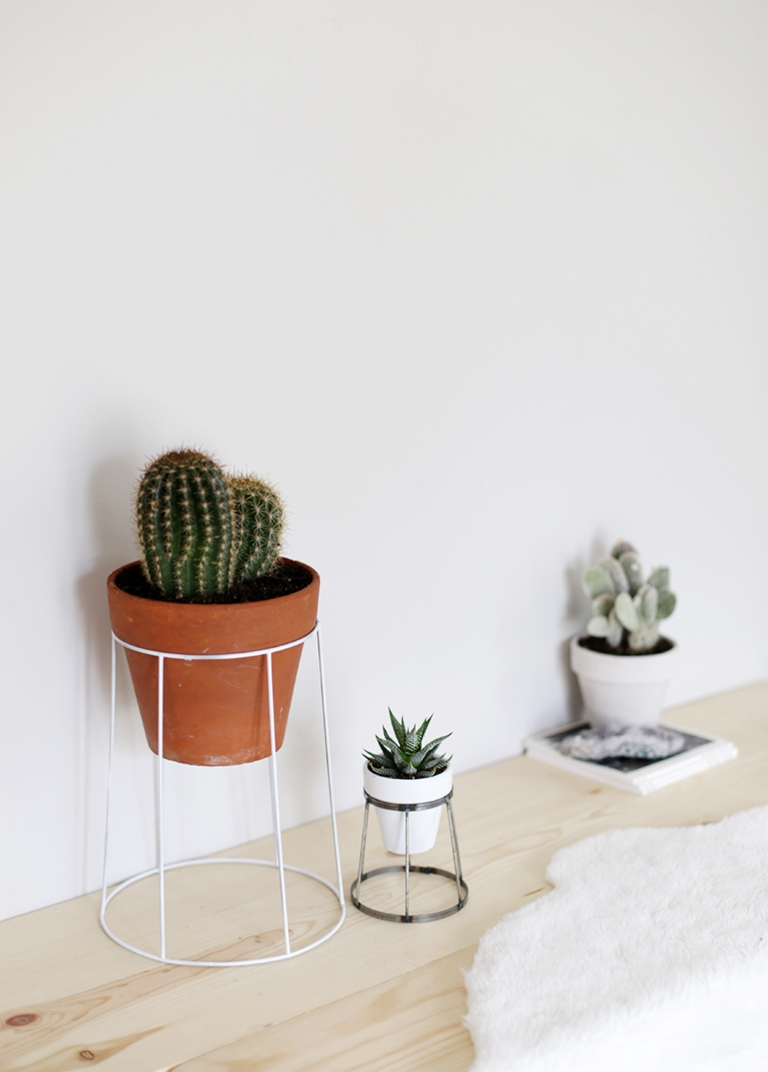 xo. Caitlin