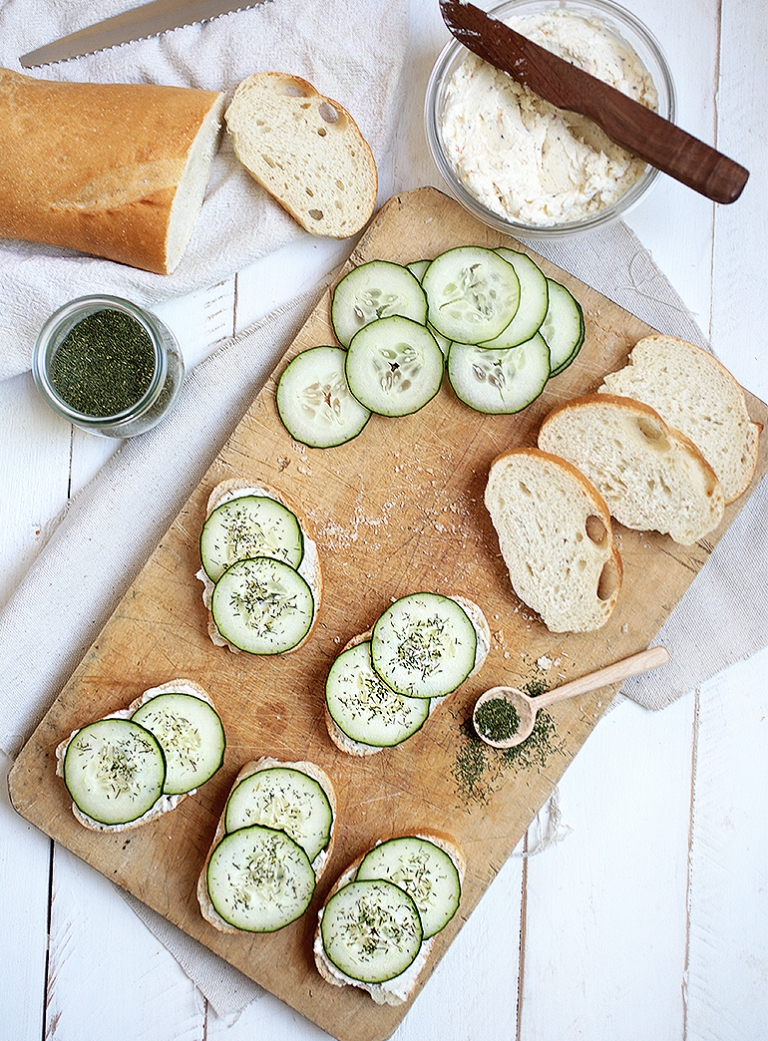 These easy and yummy crostini are one of my favorite appetizers, and summer lunches! They're also perfect for parties and showers; quick to put together and the spread can be made ahead of time.
I came across this recipe years ago, I can't remember where I even found it, but I instantly became hooked on the delicious spread, not to mention cucumbers are one of my favorite veggies! These work well as crostini (I actually like them best when the bread isn't toasted), but can also be made into regular sandwiches too.  (Little triangle cucumber sandwiches are perfect for bridal or baby showers!)  If you have an abundance of cucumbers in your garden this summer, this is a perfect way to use them up!  I like to keep the spread in my fridge and then make sandwiches for lunches throughout the week.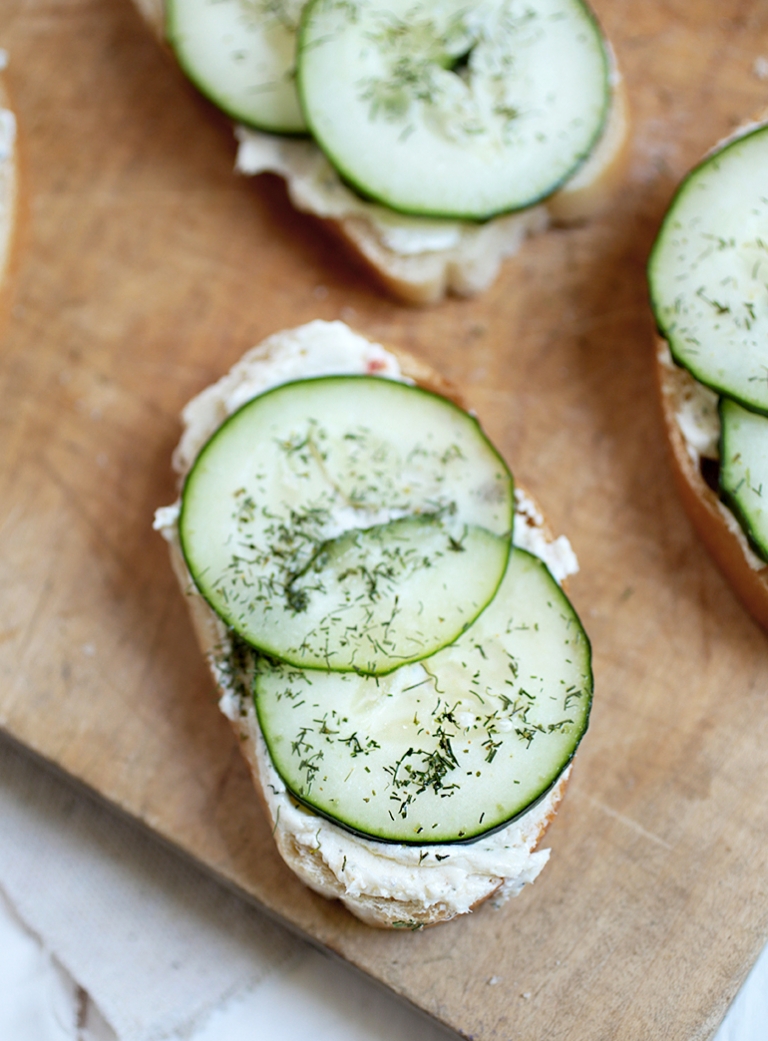 Creamy Cucumber Crostini
1 (8 ounce) package cream cheese, softened
1/2 cup mayonnaise
1 (0.7 ounce) package dry Italian salad dressing mix
loaf of French bread, cut into slices (you can toast it for a true crostini, but I think it's best un-toasted)
2 medium cucumbers, sliced
dill weed
In a medium bowl, mix together the cream cheese (I find it easiest to stir the cream cheese by itself first, till it's smooth and creamy, then add the next two ingredients), mayonnaise and Italian dressing mix. Refrigerate for 6-8 hours, or overnight. Spread the cream cheese blend onto slices of bread. Top with a couple cucumber slices, and sprinkle with dill.  (The cream cheese mixture will keep for about a week in the refrigerator).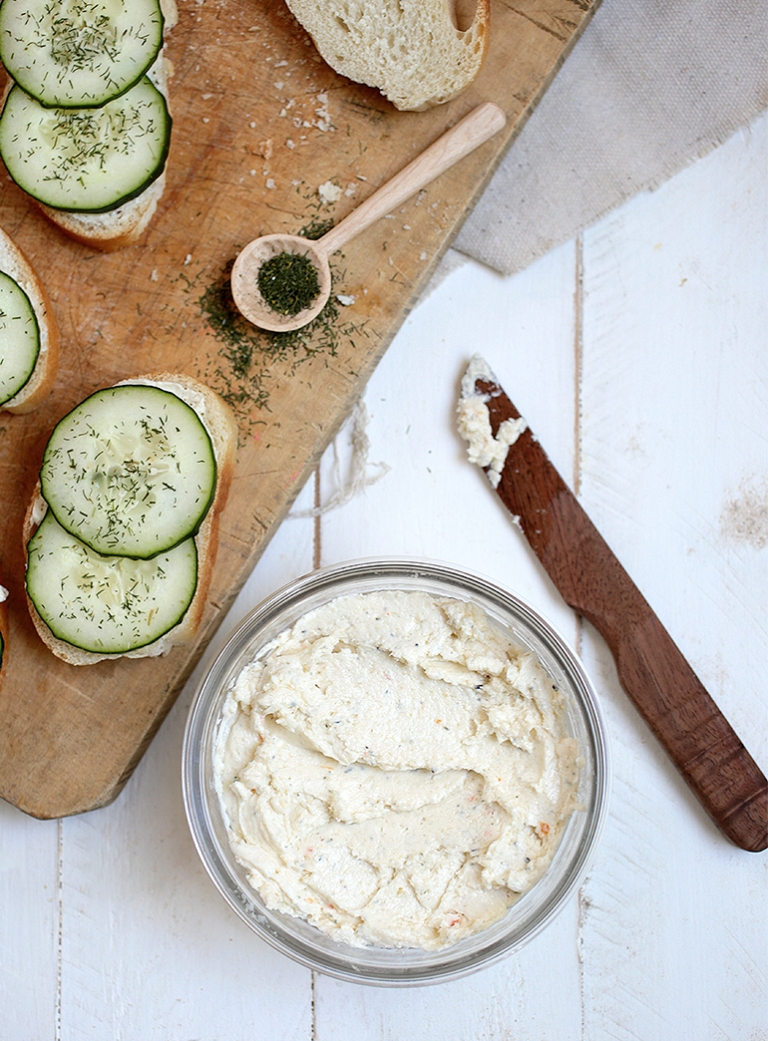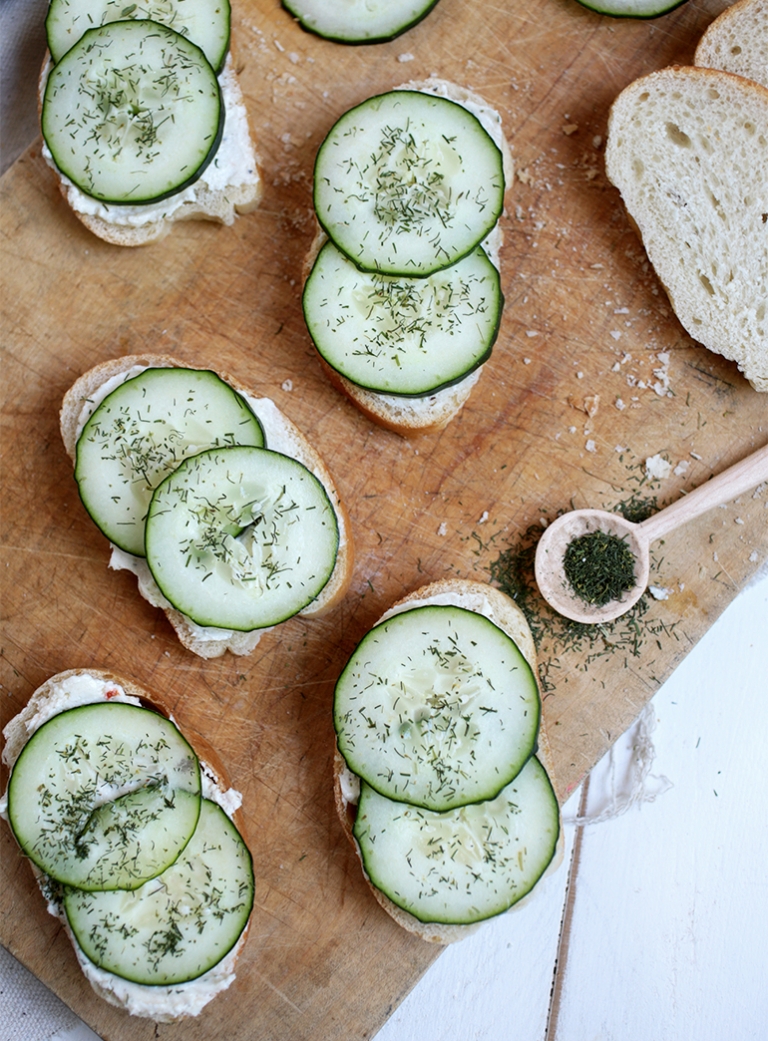 Any fun plans for Memorial Day weekend? We'll be spending some time at the lake and we're looking forward to some rest & relaxation after what's felt like non-stop illnesses around here and busy schedules trying to keep up with everything!
Happy weekend!
-Manda