For all you plant lovers, this week is definitely for you! Yesterday we shared how to make a little sweater to keep those plants cozy 😉 and today we're sharing a new way to display your favorite little plant! Inspired by our
DIY triangle shelves
and the need for more room for my plants – there's only one window in my apartment that seems to be able to keep plants alive and it is getting
crowded
!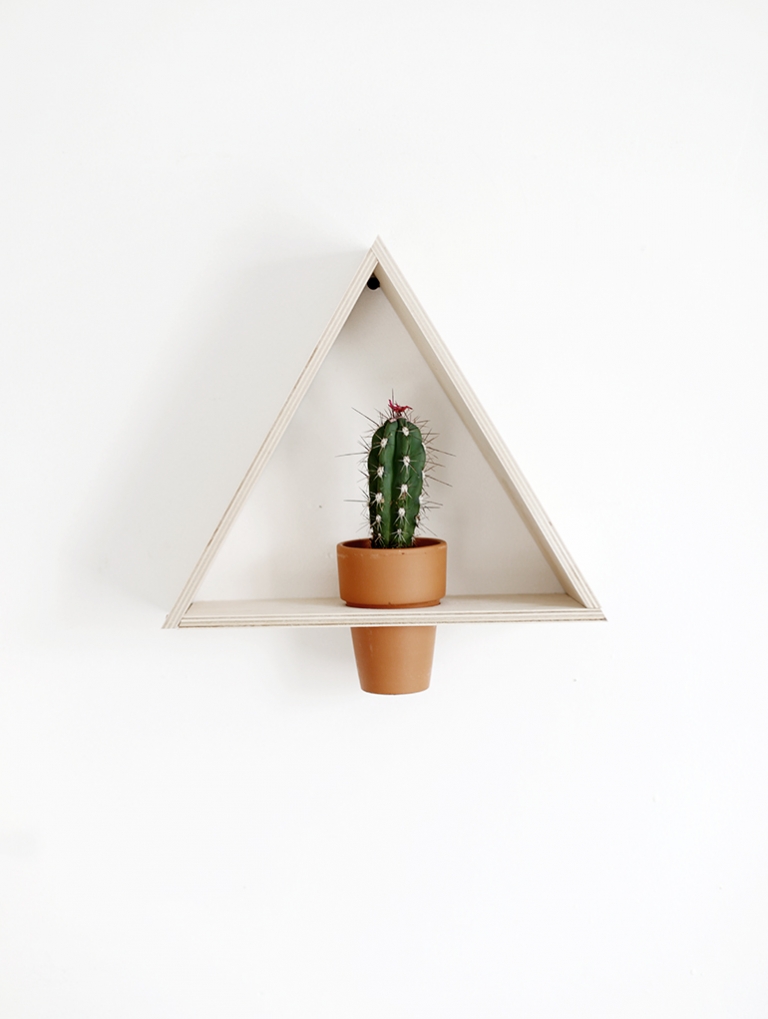 What you need:
-Three Pieces of 3/8″xx 4″ x 12″ Birch Plywood
-Miter Saw
-Wood Glue
-Hole Saw
-Drill
-Nails
-Hammer
How to make it:
-Using the miter saw, cut a 30 degree angle on one end of each board, flip wood 180 degrees and measure it the length you'll want the shelf pieces.
-Cut opposite end at the desired length at 30 degree angle again.
-On one piece, measure to the center and use a hole saw to cut out a hole the size of planter right underneath it's rim.
-Add wood glue to ends, and glue two pieces together.
-Let set for a minute then pre-drill holes and nail boards together.
-To hang, use a nail or screw in the wall and hang triangle on it. (Make sure that it's secure enough to hold whatever you're putting on it). Use 2 screws, one in each corner, if hanging the triangle upside down.
I basically used the same steps as our wooden triangle shelves, so you can check out step photos there if you're having any trouble!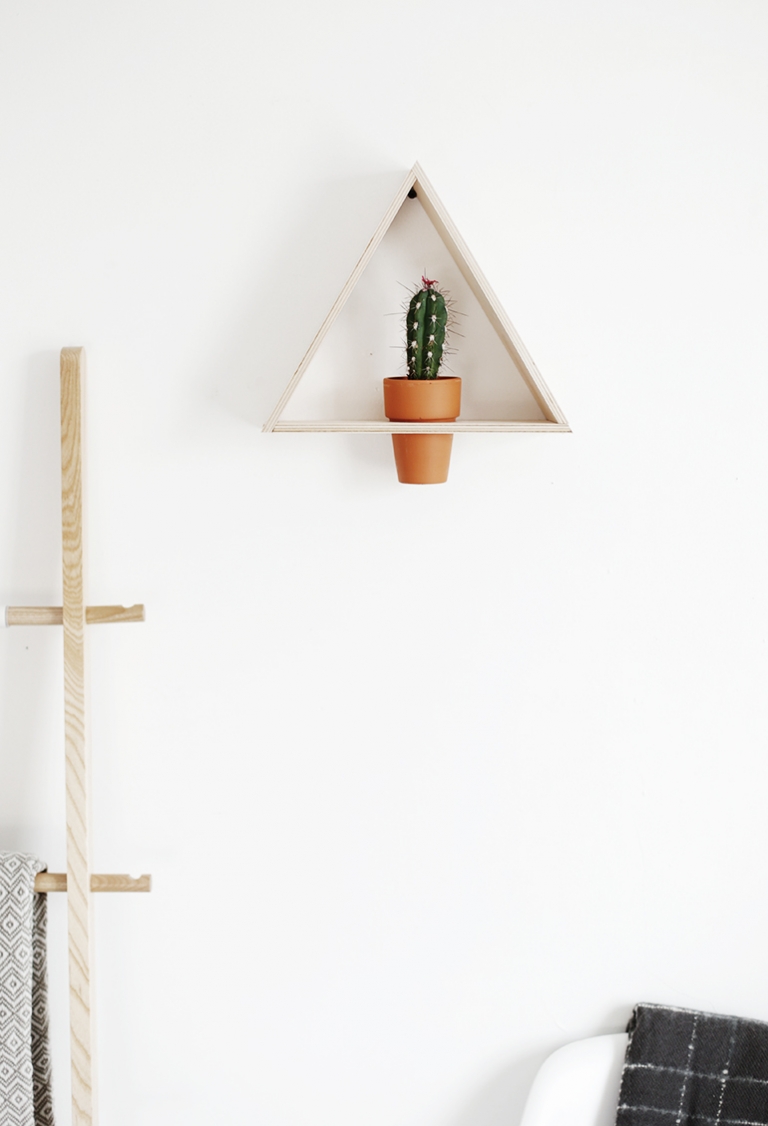 xo. Caitlin