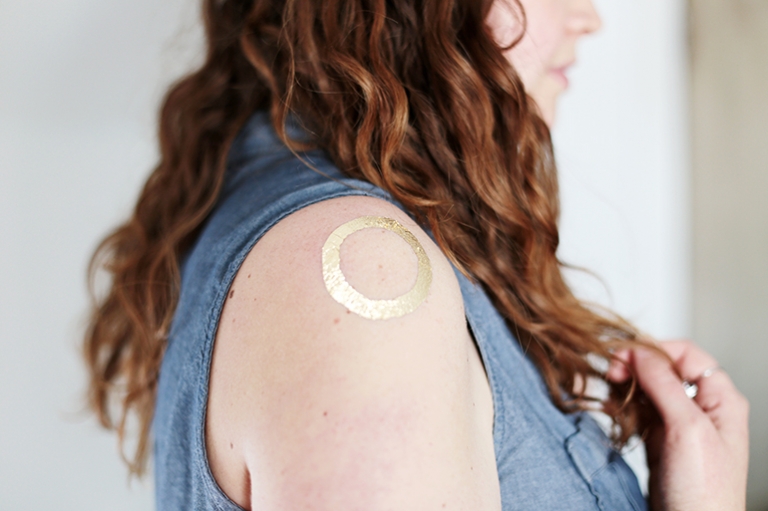 If you aren't feeling like getting decked out in all green this St. Patrick's Day, this DIY is perfect for you to add a bit of spirit to your outfit! Some temporary gold tattoos – inspired by all the flash tattoos going on this summer – add a sweet pop of gold that even the leprechauns will be jealous of. 😉 These will easily last all day – I slept in mine last night and showered this morning (I made sure I was just gently washing those places though) and they're still looking pretty good!

What you need:
–Revlon Lash Adhesive

-Gold Leaf with Paper Backing
-Scissors
How to do it:
-Cut desired shape out of gold leaf. **If you can leave any of the excess paper from the sides showing, this will make placing the tattoo on your skin without ripping the gold leaf so much easier!
-Apply lash adhesive to the gold leaf.
-Place where desired and smooth out across skin.
-Wait at least 30 seconds before peeling away paper backing.
-If pieces are missing, use lash adhesive directly on the skin (it's fine if you go over gold leaf that is already there too) and then use scrap pieces of gold leaf to fill in the empty sections. You can simply dab and peel back when patching, you don't need to leave it in place for 30 seconds like with the first piece.
-Try not to bump or cover the tattoos for about 30 minutes after applying.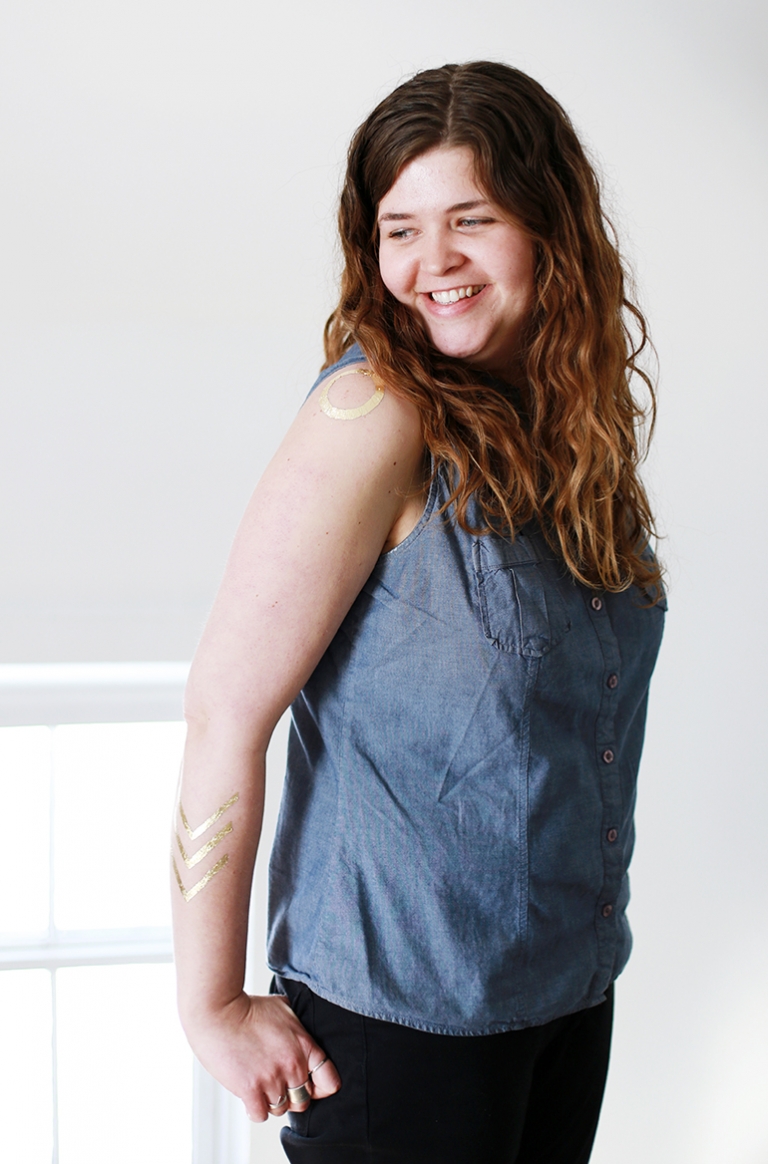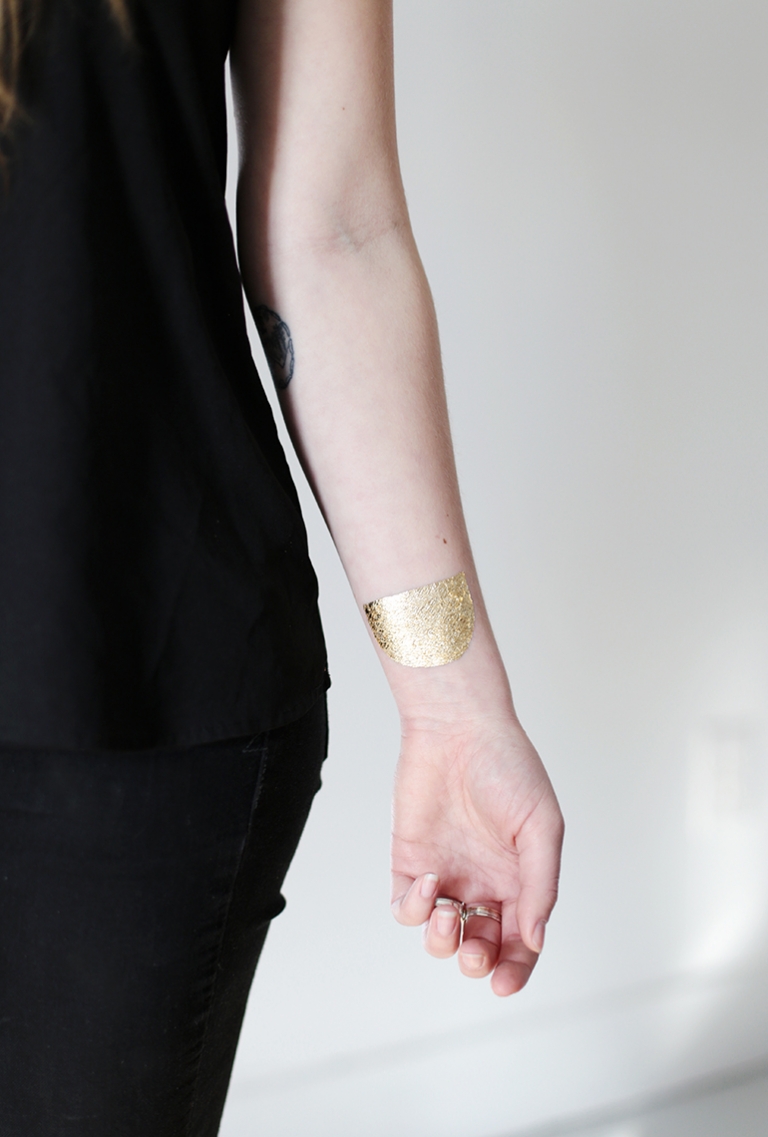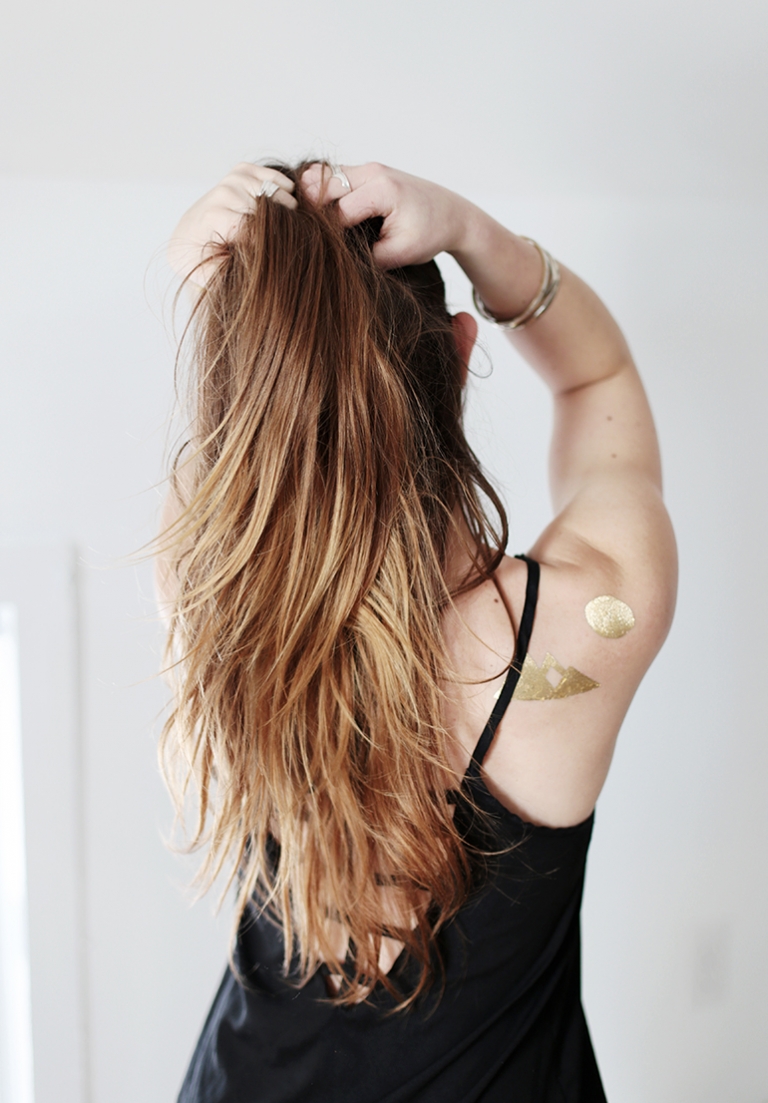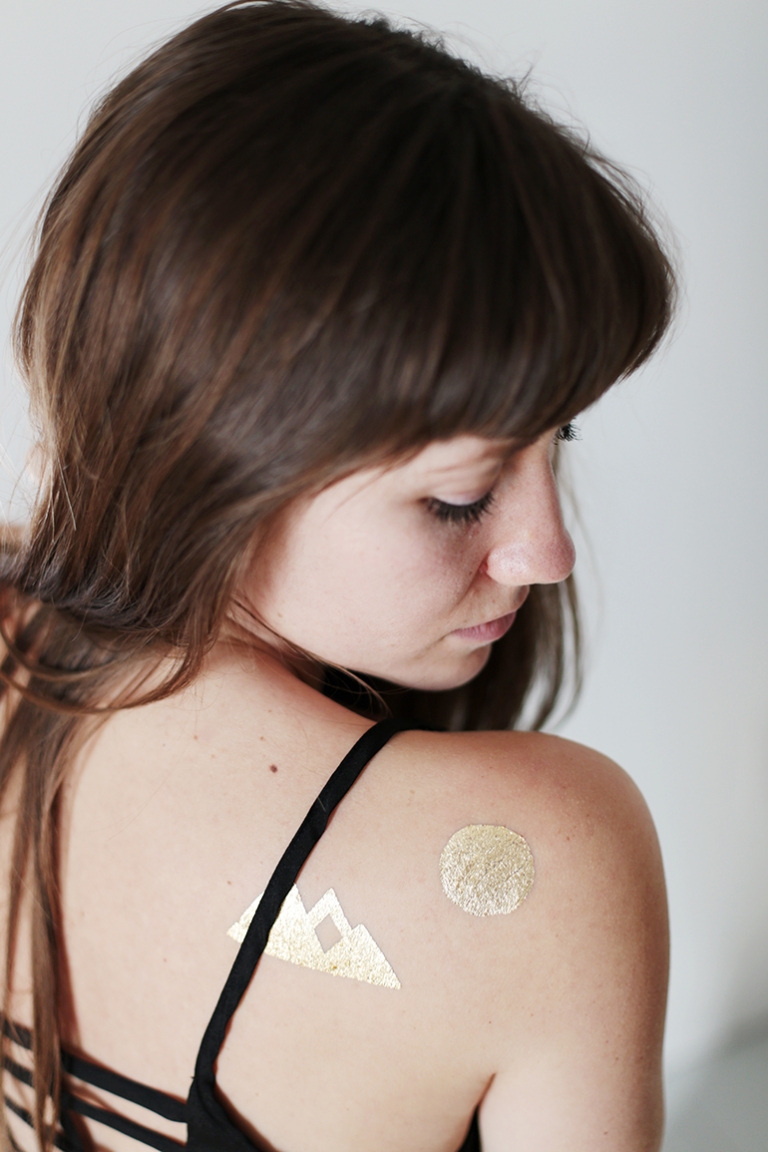 Needless to say, we 're a little obsessed now. And I'm thinking it might be time for another permanent tattoo…
xo. Caitlin