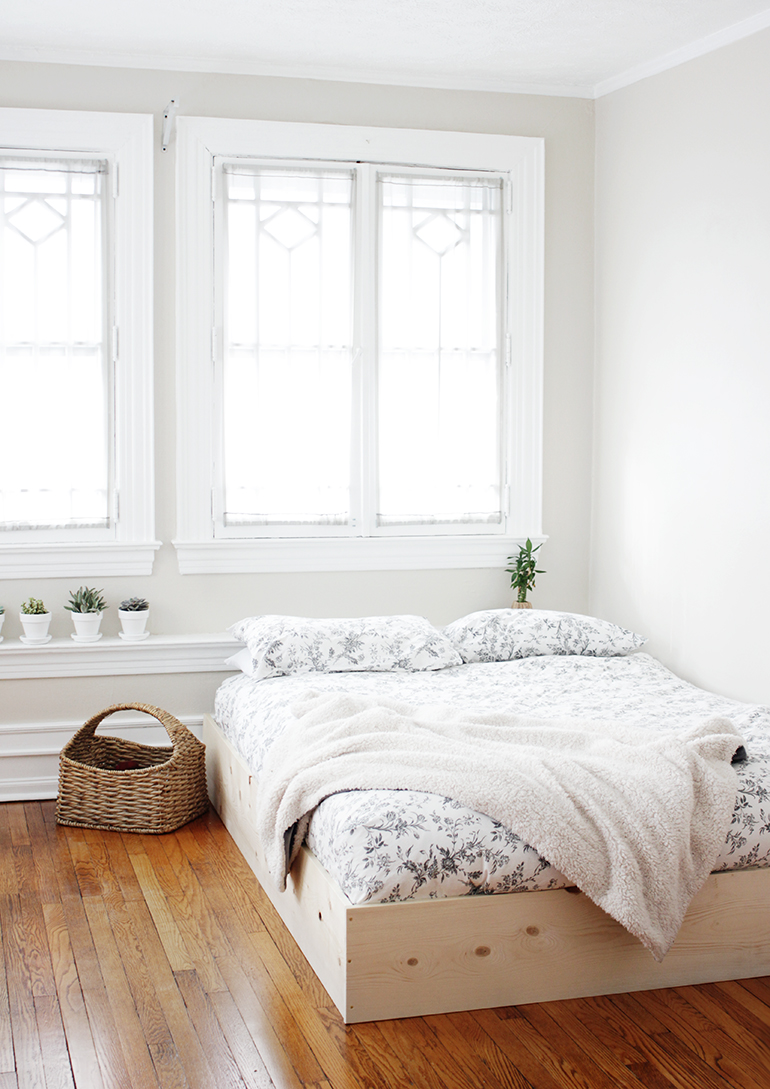 I've been pinning lots of bedrooms that have the bed laying right on the floor piled with cozy blankets and pillows. I recently got a new mattress and didn't want to buy a bed frame for it so I left it on the floor for a few months. I couldn't stand seeing the boxspring peeking out anymore so I decided to make a super simple "bed frame"/cover for it. This is one of the quickest, most simple projects that makes such an enormous difference.
My friend liked how much cleaner it had made my room look so she decided to make one for herself! I went over to go take a few photos while she was putting hers together so I could share this project with all of you! Sadly, this gorgeous room with a billion lovely windows is not my room – but I will be sharing a little room tour of mine soon now that it is finished!

What you need:
-Two 1″x12″x12′ piece Wood (Try Pine or Whitewood if you're looking for an affordable, light-colored wood.)
-Twelve 2″ Screws
-Drill
-Screwdriver
How to make it:
-If you're buying the wood at Lowe's or Home Depot bring the measurements with you and they'll cut the wood for you so you won't need a saw at home! For my queen bed, I needed two 7′ pieces and two 5′ pieces.
-Line up the pieces around the mattress and drill three pilot holes along the side at each corner where the boards will connect. (See the photo above.)
-Add screws at each of these holes. And you're done! So dang simple!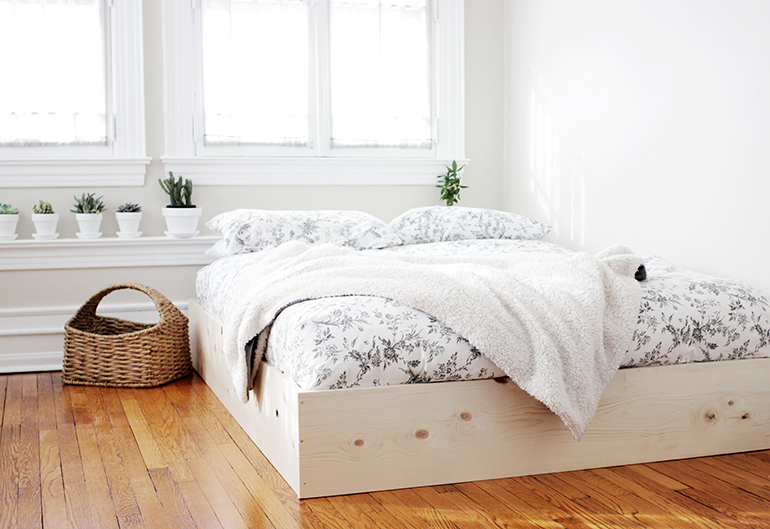 xo. Caitlin