This is one of those projects that I kept putting off because I was nervous whether or not it would end up working out. But I finally tried it out and it's SO much fun! It makes me feel like I should stay up by candlelight and write out letters with a little jar of ink and a quill pen… basically it feels magical! And how special to receive something with a wax seal on it! Geez. Overall this project doesn't take much time at all other than the trial and error getting used to the wax. But so worth it! You can whip one up and use it on your holiday cards!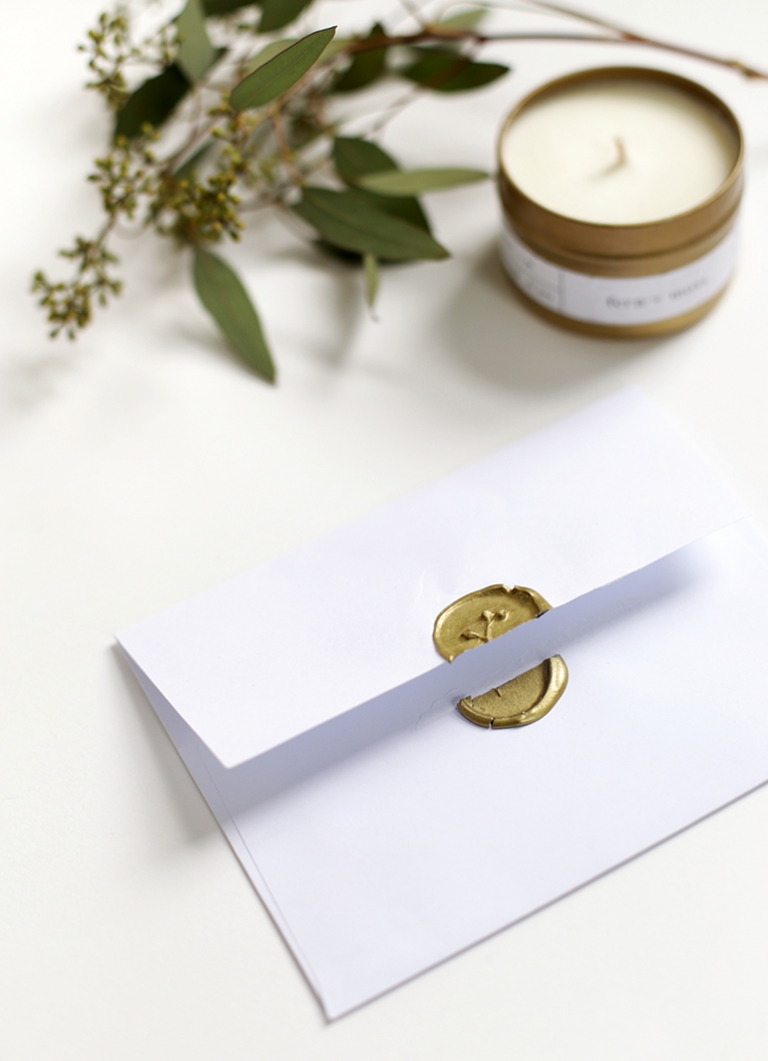 What you need:
–
Oven-bake clay
–
Gold sealing wax
–
Full size glue gun
**with LOW heat setting
-Envelopes
-Ice cube
How to make it:
-Form a piece of clay so that it has a flat bottom and a place where you can hold the top – mine ended up basically looking like a Hershey Kiss.
-Press the desired shape into the bottom of the clay. I used a piece from a bouquet of seeded eucalyptus.
-Bake and let cool according to directions.
-Put sealing wax into hot glue gun, turn on to low heat, and let sit for 5 minutes.
-Use a ice cube to get the bottom and sides of the stamp slightly wet.
-Pour a small amount of wax onto the envelope and press stamp on top.
-Let wax cool slightly and then remove stamp.
**You will want to try it out on a scrap piece a couple times to get the hang of how much wax you'll need and how long to leave the stamp on the wax.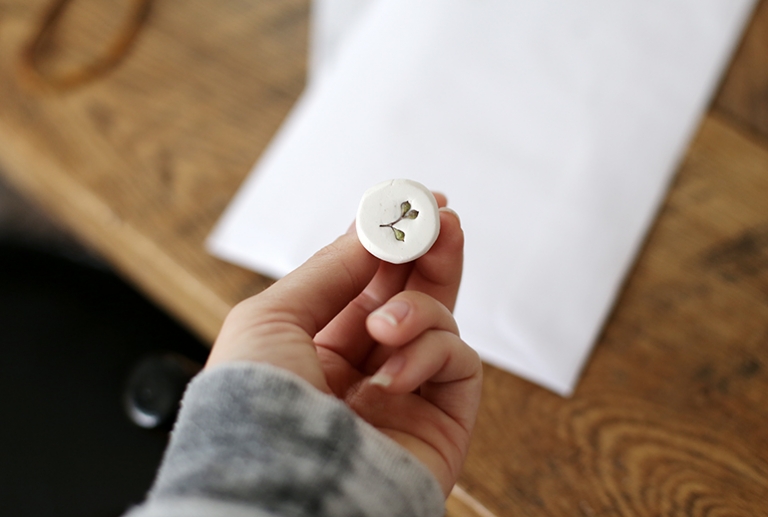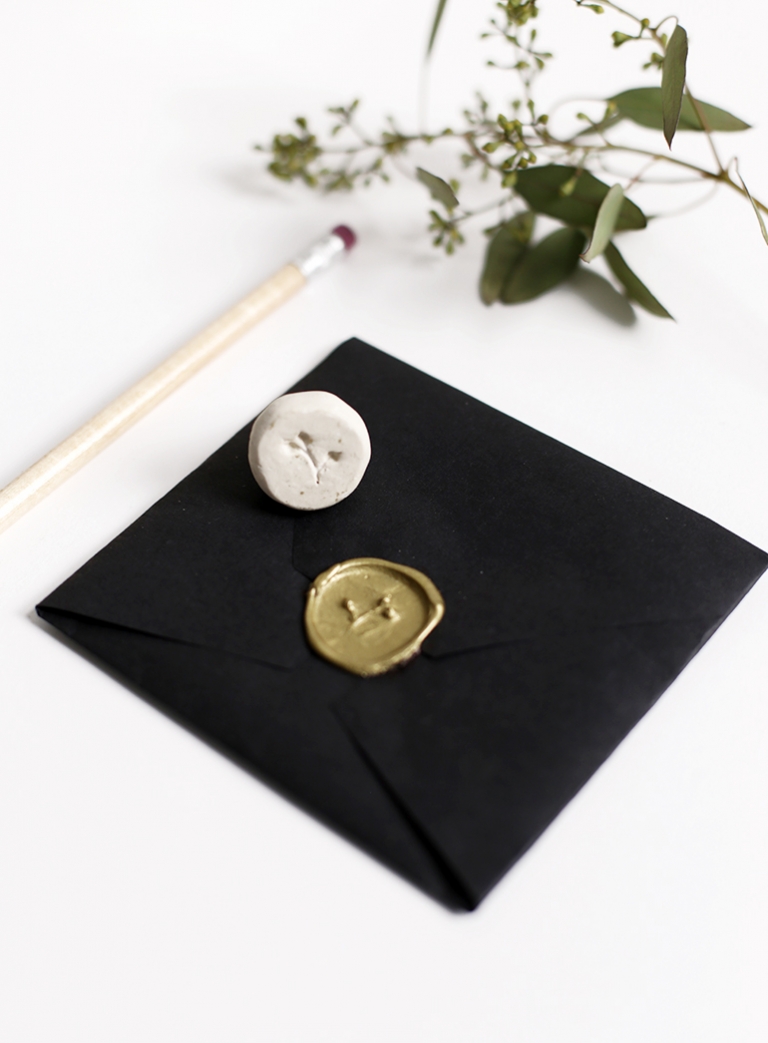 xo. Caitlin