As I've been redoing my room, my ornate vintage mirror has been seeming a bit out of place in this minimal new space. I've been looking for a new mirror that fits in a bit better with everything else I have going on in there with very little success. That of course always leaves me in the same place – just have to make something I want! Which works out pretty well for the blog… 😉 I love the way this turned out but I've decided that I never want to do another mirror project again! Trying to find an angle where  it's not just you staring back at yourself in the mirror is even more difficult than you would think.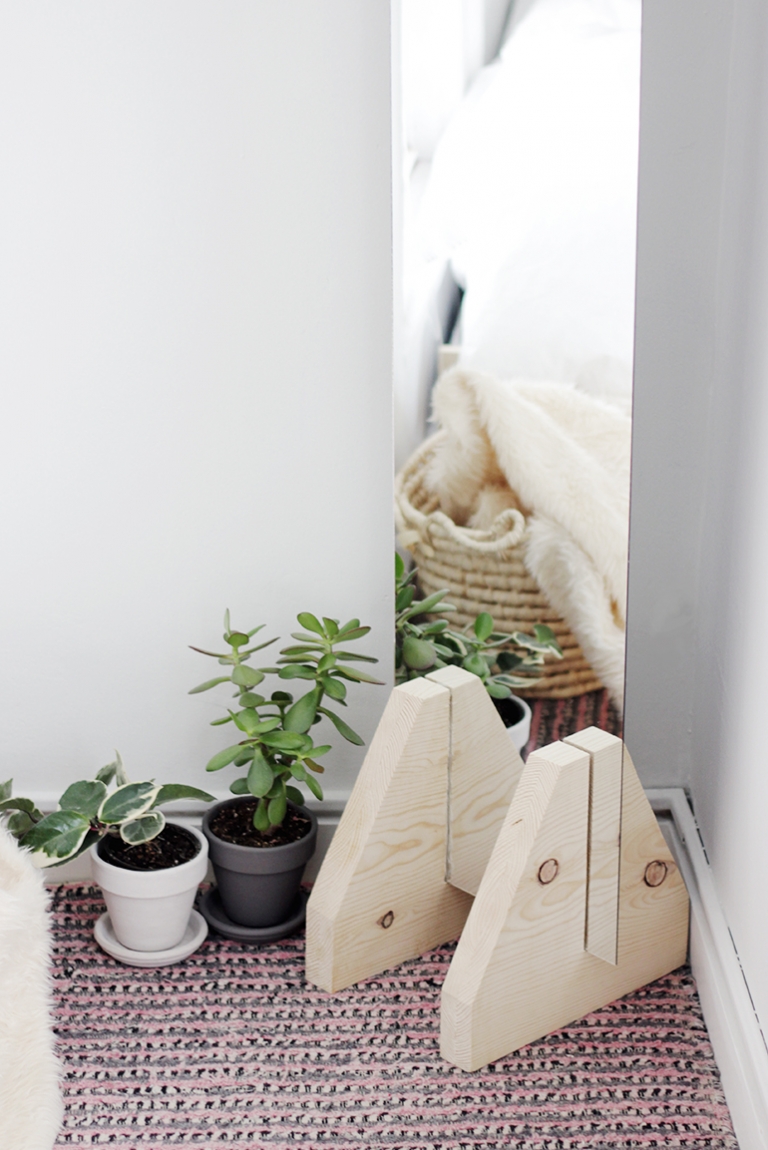 What you need:
-Pine Board (1″ x 12″ x 6 ft)
-Frameless Mirror
-Tape Measure
-Bandsaw
-Bar Clamps
-Wood Glue
-Felt
-Scissors
-Glue
How to make it:
-Cut out four 12″ x 12″ pieces of wood.
-Use wood glue in between two of the pieces of wood, clamp together and let dry.
-Repeat with the other two pieces of wood.
-Measure and cut your pieces down to 11.5″ wide x 10.5″ tall.
-Measure and mark out 3″ at the center, top of the wood and 3″ up from bottom on each side. Connect the ends of these measurements to form a V (-ish) shape.
-Cut out the sections (corners) you just marked.
-Sand edges if necessary.
-Measure to the center of the top 3″ section. Draw an 8″ line at that point towards the bottom of the board.
-Measure out from that line the width you will need to cut out for your mirror. This will vary based on mirror size. (My mirror was 1/8″ thick and I added an extra 1/8″ for the felt lining – if your mirror is thicker, your measurements will be different.) I measured 1/8″ out from each side of the center line (totaling 1/4″ thick but keeping it centered.)
-Cut out this section.
-Cut out four 1″ x 7″ pieces of felt and glue to each side of the inside of this cut.
-Once they are dry, slide mirror into place. If it isn't a tight fit, use glue on the back of the mirror before placing it into the wood.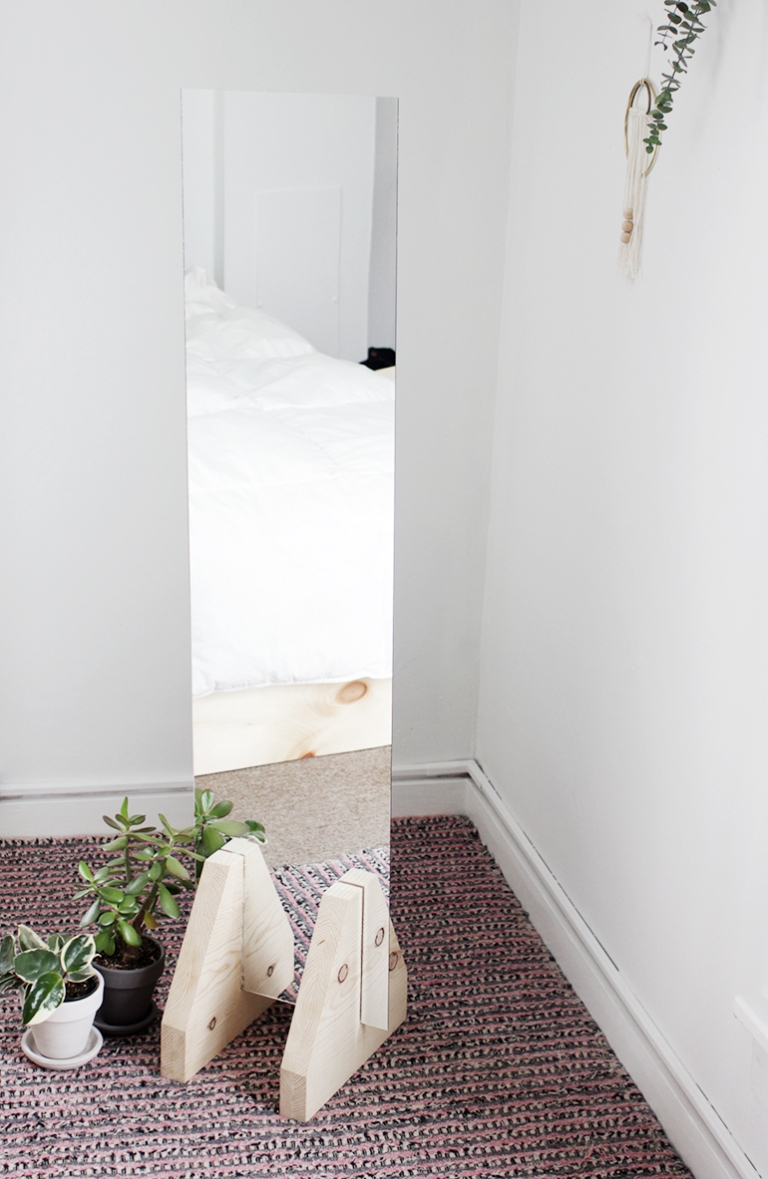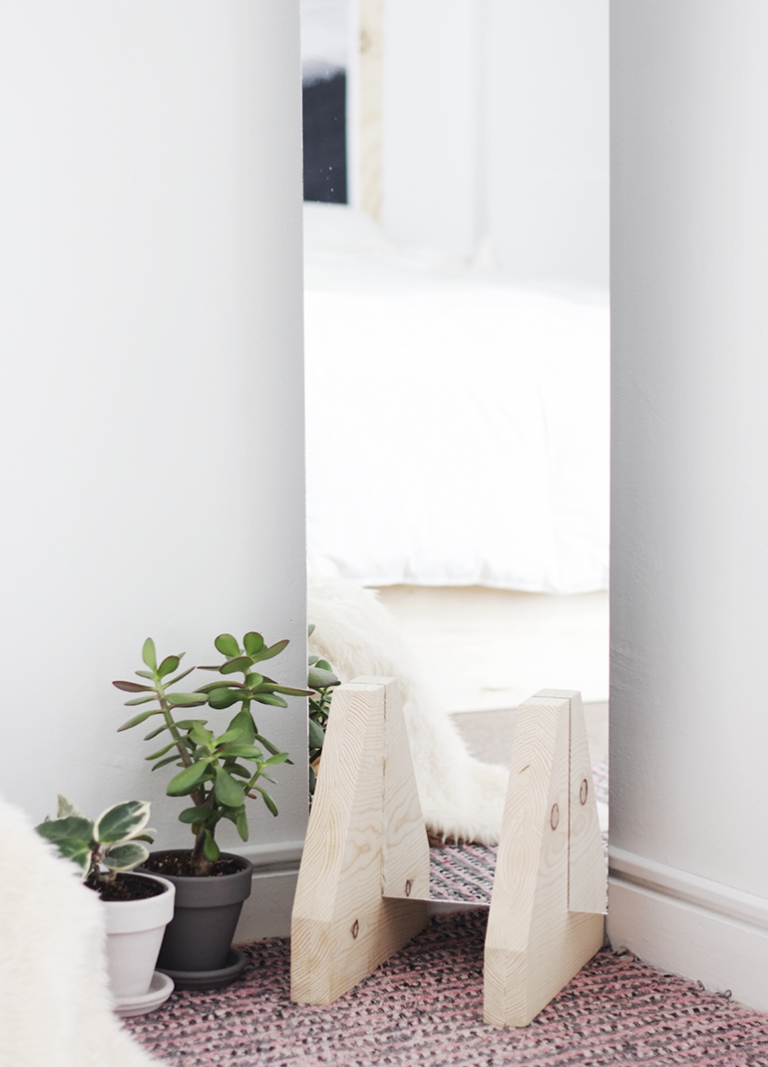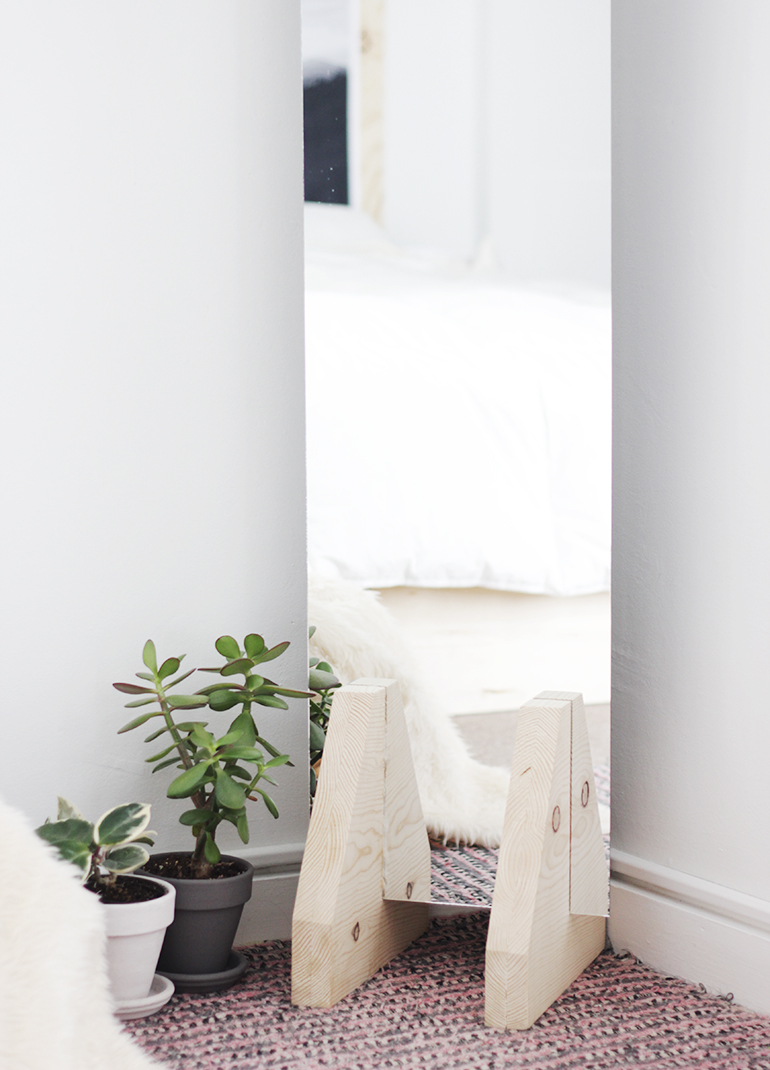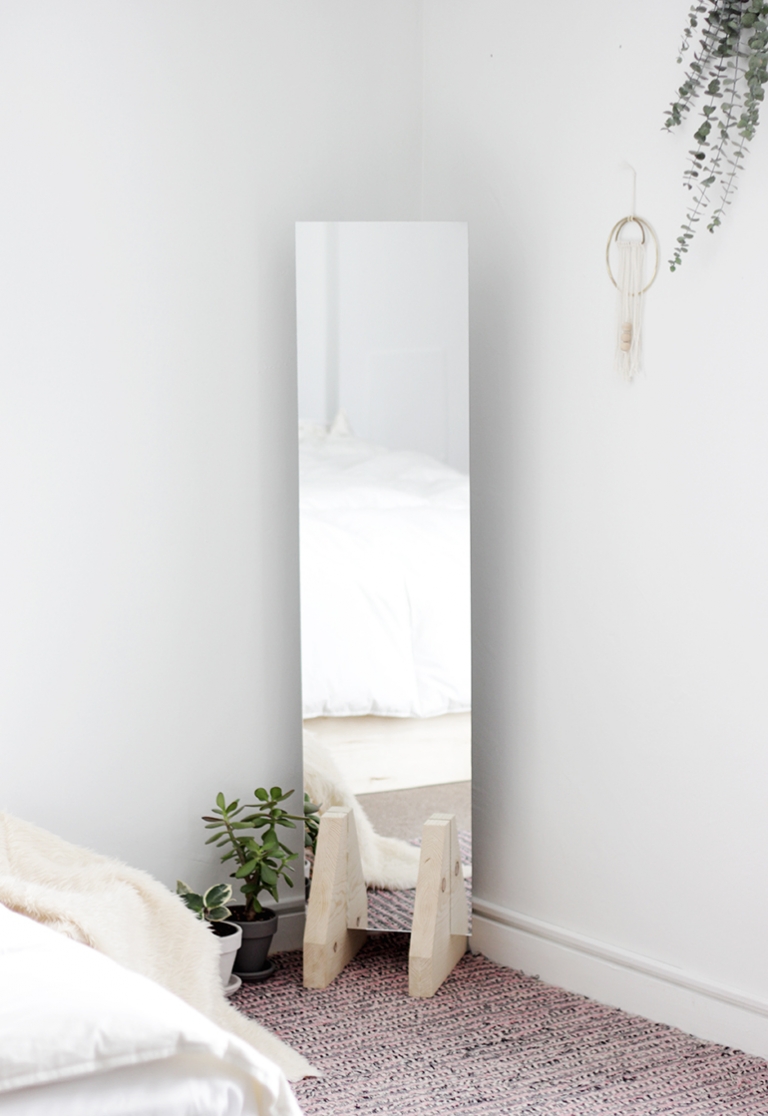 xo. Caitlin