Having a pretty bag to fill with goodies is half the fun of going to the market, right? (The other half is filling up on delicious donuts while you shop for healthy produce.) This rope bag takes under an hour to make! It also doubles as a pretty sweet beach bag – I loaded mine up with my beach towel, sunnies, sunblock and snacks the other day!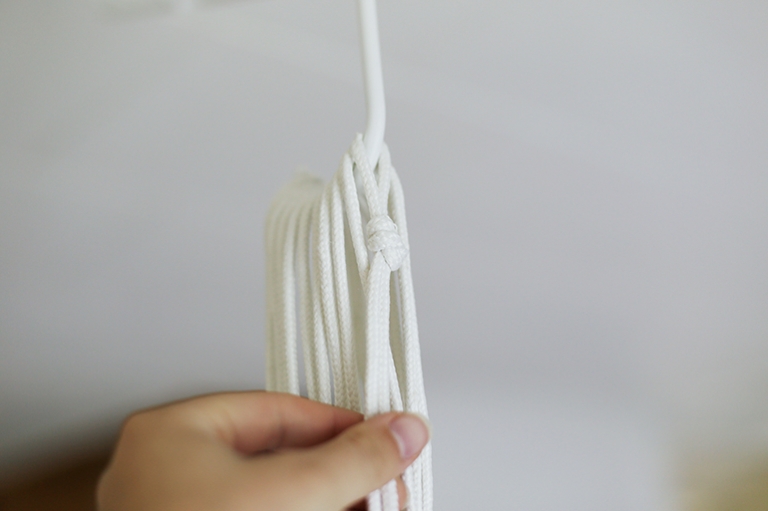 What you need:
-Rope (I used clothing line.)
-Scissors
-Sewing Machine
-Leather
How to make it:
-Cut ten 10′ pieces of rope.
-Put all of the ropes together and zig-zag stitch back and forth three times at the center of the ropes.
-Hang the bag from the center and grab two neighboring string and tie them in a knot. Continue around the entire bag. Keep the knots pretty close to the base of the bag.
-Once you have the first row done, begin a second row of knots 1.5-2″ away from the first row. Take the right string from one knot and the left string from the neighboring knot and tie them together.
-Continue until you have the length of bag that you would like.
-Split the ropes so you have 10 from one side of the bag and 10 from the opposite side. Trim so they are all the same length. Put the ends up next to each other and use a wide zig zag stitch to attach the ends together.
-Cut a piece of leather wide enough to go around the handles and hand stitch in place.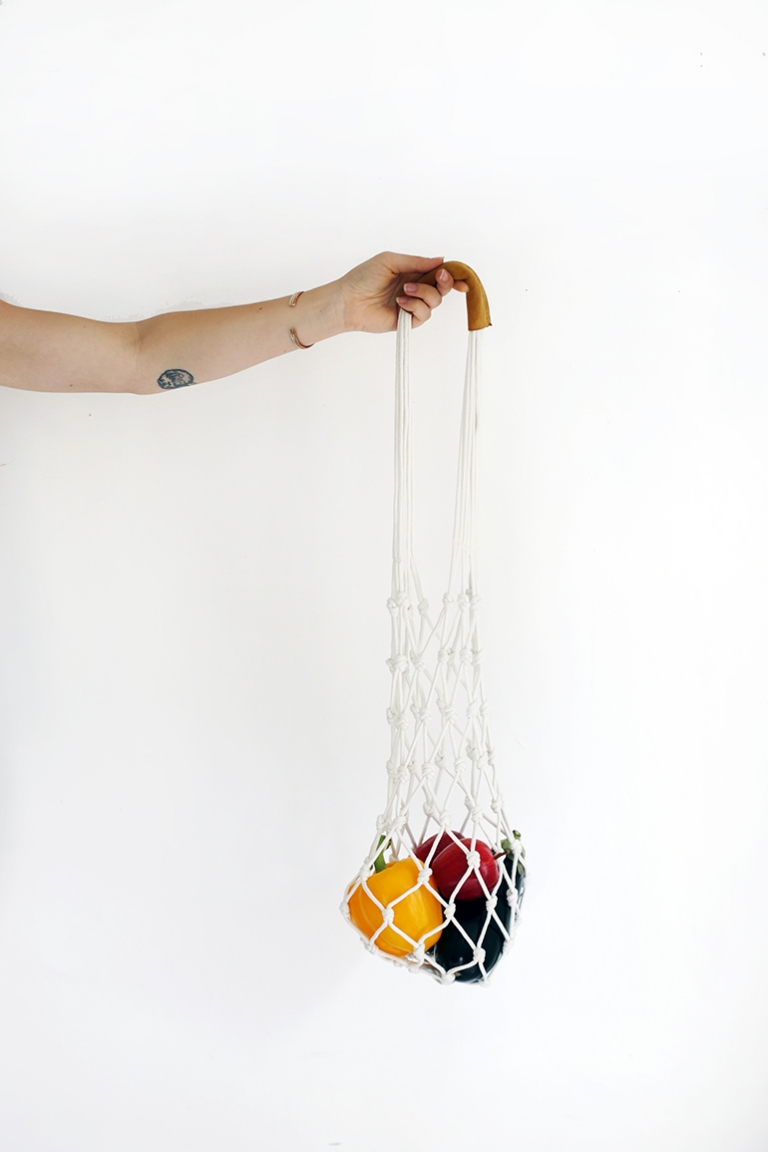 xo. Caitlin