You guys! This project might top off my list of my favorite projects of all time. Every time I've walked into my living room this week, I'm honestly so excited. A wall covered in the cutest little plants – what could be better? My goodness! My grandma even stopped over and loved it – she called me the next day and told me to make sure I took pictures of it to share on my website because it was so precious. Ha! Well here you go, Grams!
I'm slowly getting my living room put together and this wall is definitely making the space right now. If I had unlimited funds I'd probably just turn my living room into a greenhouse with a big cozy couch and some cushions thrown in between all of the plants. For now, incorporating plants in sweet ways like this will have to do!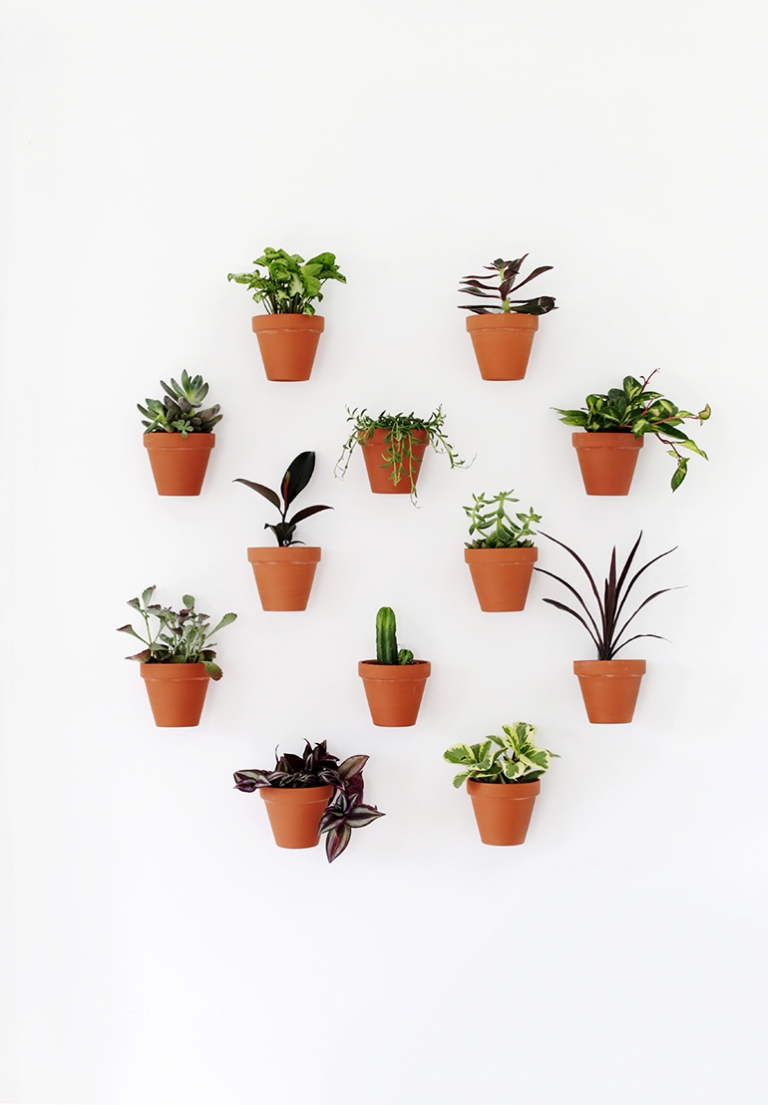 What you need:
–Pot clips
-Terracotta pots
-Tape measure
-Level
-Pencil
–Drill
–Drywall anchors

How to make it:
-Measure out and mark where you want your planters to hang. Make sure they are all level before drilling holes.
-If the marks don't line up with a stud, follow instructions to put anchors in place.
-Screw plant clips in place.
-Slide the terracotta pots into place. The lip of my terrcotta pots were a bit small for the clips so I just squeezed the clips down a bit and they worked just fine!
-Add plants.
-Be instantly 100 times happier!

Sources: Black Wicker Chair. Faux Sheepskin Rug. Marble Side Table – Similar 1, 2, 3. Pillow -clearance section at Target this week – can't find it online!
xo. Caitlin